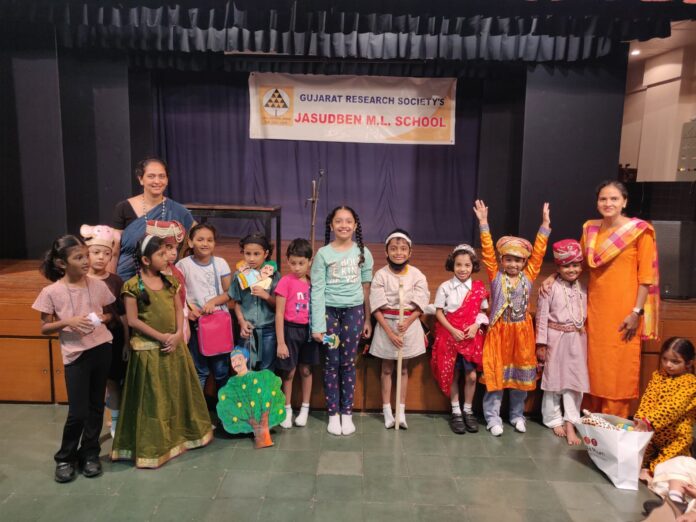 Mumbai, 7th October 2022: "A story can imbibe the right value in the most impressionable age". In the quest to promote academic excellence and encourage students to explore the magical world of stories, and build their oratory skills, Jasudben ML School, Khar and Bloomingdales Pre-Primary organized a first-of- its-kind inter-house storytelling competition for the primary section on 07th October 2022 based on 'Amar Chitra Katha' comics. Incidentally, the school has tied up with ACK to conduct an in-curriculum, storytelling-based value enrichment programme for students of grades I to IV to teach moral and ethical values to students through interactive stories
ACK is a comic series which was started by Mr. Anant Pai in an attempt to teach Indian children about their cultural heritage. Comics like Krishna, Shakuntala, Chanakya, and Buddha are all a part of ACK.
From kids to teens to adults everyone enjoys stories and it is easy to grasp concepts through stories. Stories always capture attention and attract the audience. Storytelling is an art which boosts a lot of personality development skills such as self-confidence, body language, expression, creativity, and knowledge. It sharpens students' memory by developing cognition. When images or any digital art is involved in storytelling, it stays in memory for a longer duration. To help students imbibe all these qualities through impactful storytelling for their future growth, the school conducted this amazing competition. Students were allowed to narrate a moral-based story from ACK or one from the Tinkle comics. The students participated with tremendous effort to make this event a successful one. The stories that they narrated concluded with a moral, highlighting the important values of life. And these young storytellers used a variety of props and costumes to make their stories come to life.
Also Read: UNDP partners with Arya.ag and Friends of Women's World Banking to improve incomes of 10,000 households
The judges were teachers from the school and the stories were judged based on content, fluency and expression. The little storytellers enchanted everyone with their stellar performances. The time limit for the story was a minimum of 2 minutes and a maximum of 2.5 minutes. Parents were permitted to edit the story to make it shorter or longer to fit the time limit. They could also make changes to the story that their children would narrate. The whole event was thoroughly enjoyed by the audience.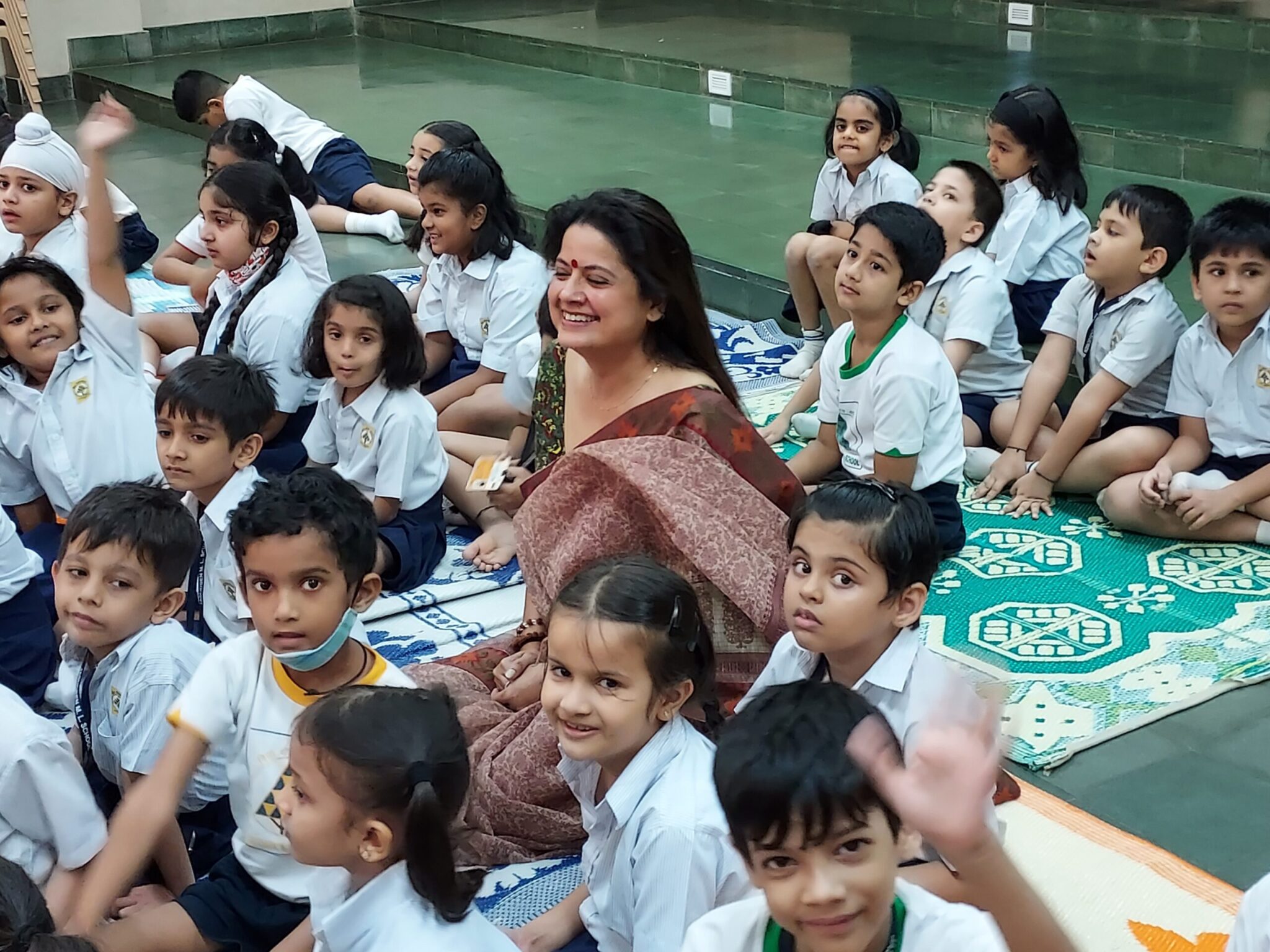 Neha Srivastava, Headmistress of Bloomingdales Pre-Primary said, "The ACK storytelling competition is an ingenious way to boost confidence in public speaking. For a young child to present a story to a larger audience, while making it entertaining, will surely go a long way in their development. Kids enjoyed the stories and also learned Indian Mythology in a fun way. We are happy with the way they got the chance to narrate the story using props and costumes."
Shachii Manik, Co-ordinator President's Office (One of the judges) said, "The little storytellers showed perseverance, grit, creativity, and practice; and at the end of the day, their stories doled out so many valuable messages – those that form the essence of remaining a good human being amidst our fast-changing world. It truly reflected the vision of our school, which is to instill traditional values along with contemporary thought."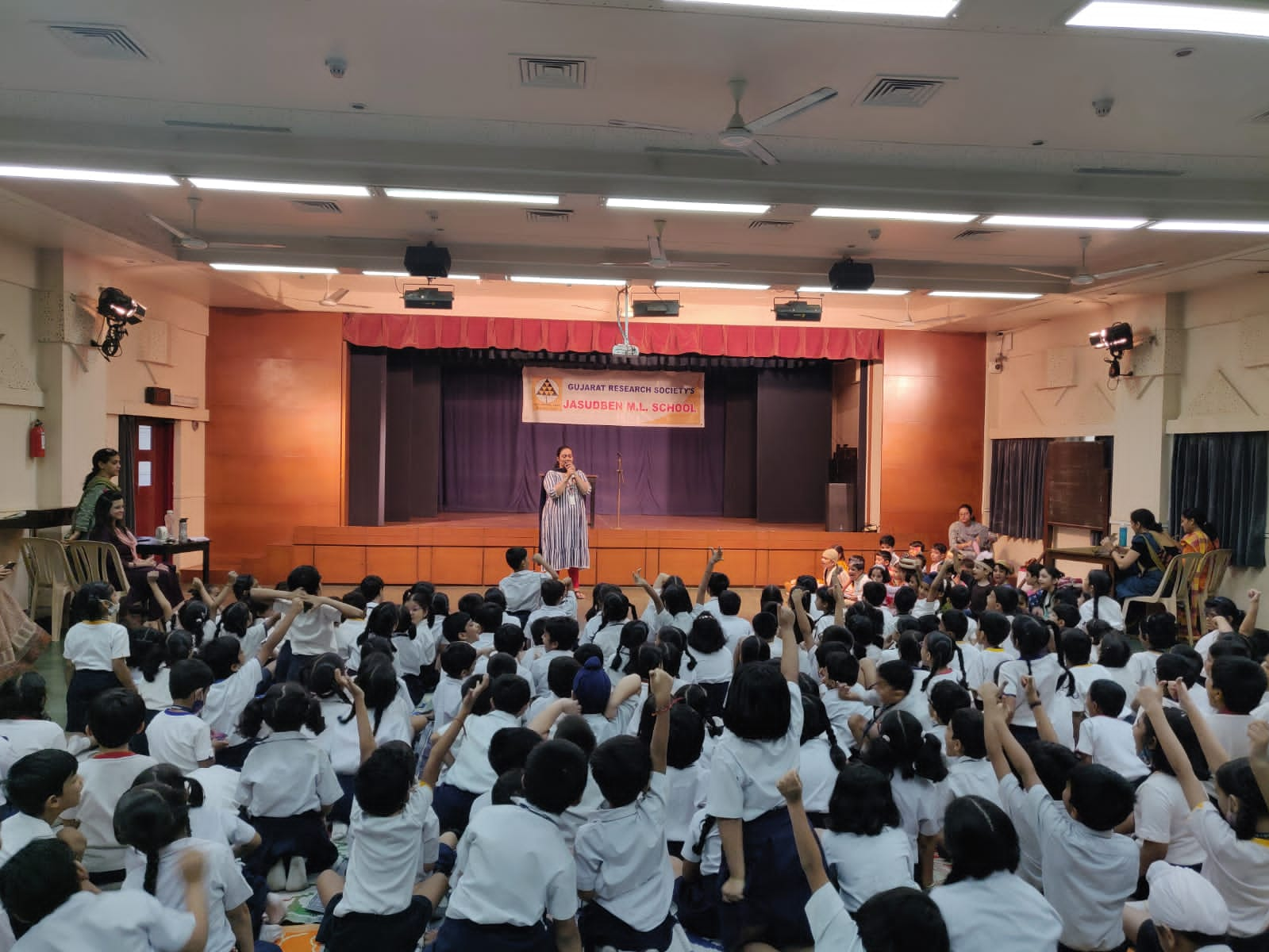 Visit EasyShiksha for skill development courses