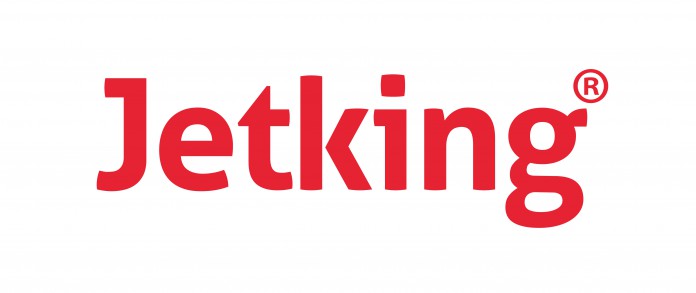 Article authored by: Harsh Bharwani, CEO and MD of Jetking Infotrain
What are the various kinds of tech that millennials should learn about if they aspire to grow in the tech industry?
Today, many technologies are rising at lightning speed with the changing trends of the market, people's behavior, and business needs. These latest technologies are not only transforming businesses but human efficiency as well in a robust way. We can see today that there are different kinds of technologies available and every industry uses different technologies for different purposes.
READ: Aditya Birla Education Academy invites applications for admission
If you're an upcoming techie or an experienced professional and want to develop your IT career, Then you should know about the latest and future technologies that can change your fate.
Here are the top technology trends for the years 2022 and beyond. The following technologies are booming the IT market, and furthermore, they will cause an uptrend in the market.
Blockchain
Artificial Intelligence
Data Science
DevOps
RPA
IoT
Cloud Computing
Big Data
Cyber Security
Ethical Hacking
These are the latest technology trends that you can currently see in the market. There are many opportunities available for these skills in the global job market. Professionals and upcoming techies can grab these skills to ensure a bright future ahead. Here are a few of the above technologies to know in detail.
ALSO READ: easyshiksha.com
Blockchain
In the past few years, Blockchain has established its presence in the market and has influenced many people and industries with its attention. This technology is rapidly growing across the globe and many people are already using its outcomes in terms of NFTs, cryptocurrencies (Bitcoin, Ether, etc.), Smart Contracts, etc.
Moreover, companies are investing in startups that are working on blockchain to solve different issues. Blockchain offers the DLT system for digital transactions with high security. It offers many benefits to its users across the world with various features.
Important Announcement – EasyShiksha has now started Online Internship Program "Ab India Sikhega Ghar Se"
Moreover, blockchain uses cryptography techniques with encryption to secure transactions and documents. So, learning this technology will have many benefits, and it will create more job opportunities in the coming days. Further, earning a Blockchain certification will enhance your career chances much more.
The companies that are involved in blockchain development include Hyperledger, Ethereum, Corda, BitSwift, ConsenSys, Bitmark, etc. In India, there are some startups in blockchain development like Signzy, WazirX, CoinDCX, MindDeft, etc.
Data Science
Data science is also one of the trending technologies today. If you are from the tech industry or an aspiring techie, then you must hear about it. It is a leading technology in the IT industry and, with the growth of Big Data, Data Science has been placed at the heart of the IT industry.
Data science includes various algorithms, statistics, processes, and tools with different data sets to extract useful information. Moreover, data discovery is the major process it starts with, and then the experts design the appropriate solutions. Therefore, mastering data science and incorporating it for different purposes will be highly useful for the tech industry. So, the upcoming techies or millennials in the IT field can start gaining DS skills to grow well in the tech field.
IoT (Internet of Things)
IoT is an incredible profession and it is going to be one of the top 10 trending technologies of 2022. Many companies are using IoT-based devices for different purposes, like home appliance control, car automation, and other smart features.
The skills in IoT will make you an expert in various devices, automation processes, embedded systems, data analytics, cloud computing, etc. Moreover, some companies are developing smart devices like smartwatches, bracelets, sleep and activity trackers, etc. IoT developers need to be creative, adept at technology changes, connect with businesses, design and develop devices, etc.
So, this profession is gaining a trend with the latest changes and business needs. People are becoming smarter at using devices and making their lives simple. Therefore, these skills will help you get into a lucrative career with a good package.
Cloud Computing
Cloud computing services include many areas, like networking, servers, databases, software analytics, and many more. These services are mainly useful for cloud storage based on the internet. The future scope of cloud computing is very high across the world, including in India.
Data storage and processing in the cloud is the major use of cloud computing. There are many advanced benefits to using cloud services for any business. Hence, the certification in cloud computing will make you an expert in all cloud services, tools, developing cloud solutions, etc. The major cloud computing service platforms are AWS, Cloudways, DigitalOcean, MS Azure, Salesforce, IBM Cloud, etc.
So, learning these skills will enhance your cloud services career in the future.
Cyber Security & Ethical Hacking
These two are also amazing tech fields that are producing more experts. The demand for these experts is rising with the business transformation into cloud space. The use of cloud technologies and storage services needs high security against malware, hacking, and other cyber threats. Cybersecurity and ethical hacking are the major tech fields that help business entities secure their data and devices.
Other technologies like AI, Big Data, RPA, DevOps, etc. are also in good demand and companies are adopting them for various uses. So, you can choose from these technologies to start your career. If you're already in the tech field, then you can enhance your skills with any of them. This will enhance your career much more.