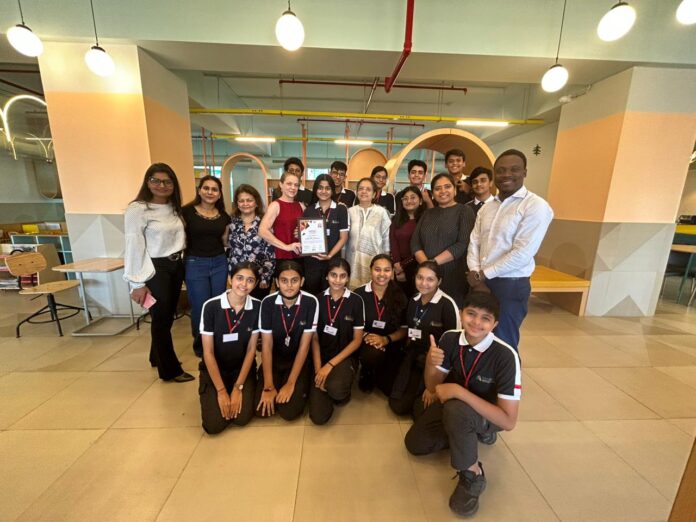 Mumbai, May 05, 2023: Kanakia International School has announced the success of its crowdfunding campaign in partnership with "Fuel A Dream," a Rotary-affiliated organisation. The campaign, launched by students in grades 6-12, has raised an impressive amount of Rs 21.54 lakh to transform a run-down school in Dharavi into a happy and welcoming one.
ALSO READ: University of Southern California launches $1B-plus initiative for computing including Artificial Intelligence (AI), advanced computation and quantum computing
This achievement is a remarkable testament to the dedication and compassion of the students who worked together to make a positive impact on society. With a total of 74 students participating in the crowdfunding initiative, the achievement of the Kanakia International School learners highlights the importance of responsible citizenship and caring for the welfare of others.
The students will not only transform a school, but they have also made a meaningful impact on the lives of the students studying there. The rundown school in Dharavi has now been given a fresh lease of life due to the hard work of the Kanakia International School learners. The fund raised by the students will be used for the repair infrastructure work of dilapidated school, Library and providing computers to the school.

"In today's world there is a great need for students to cultivate compassion in their understanding and their action. This project was very successful as it was an opportunity for students to exhibit meaningful empathy and care, and at the same time used a combination of storytelling, technology, consumer behavior and communication skills. I must congratulate the students for the hard work that they put in for the cause," said Shuchi Shukla, Principal, Kanakia International School, Chembur (IB).
She further said that Kanakia International School would like to congratulate its students for their remarkable achievement and encourage them to continue making a positive impact on society.
ABOUT KANAKIA INTERNATIONAL SCHOOL CHEMBUR (IB):
Kanakia International School (IB) began in the year 2007 in Chembur with a simple and honest goal of providing the finest education to the young learners. Kanakia International School fosters an exquisite academic involvement by encouraging learners to take initiative and become creative thinkers. Spanning across Pre K-12 years, our schools are designed around each learner's abilities and primarily work towards building core academic and personal skills.
The success of Kanakia International School can be ascertained by the achievements of our students every academic year and the happiness of our parent's community.
This year educate yourself and develop your career with EasyShiksha