National, May 23, 2022: Teachmint, a leading education infrastructure provider, today announced the appointment of Kapil Vardhan as their Chief Human Resources Officer. With 20+ years of experience in creating path-breaking people strategy across leading Indian and global organizations, Kapil will play a critical role in furthering Teachmint's vision of building a highly competitive team to transform the education ecosystem across the world. 
Kapil joins Teachmint from Flipkart where he spent close to 5 years expanding and strengthening the organization's engineering, product and design teams across multiple business groups. Prior to Flipkart, Kapil worked in multiple leadership positions across leading global organizations like Honeywell, Petrofac, GE and Asian Paints. In his fresh innings at Teachmint, Kapil will bring his wealth of experience to focus on human resources strategy, leadership, diversity & inclusion and culture development.
Announcing the appointment, Mihir Gupta, Co-Founder & CEO, Teachmint, said, "We are delighted to welcome Kapil to Teachmint. His outstanding journey and experience in expanding tech organizations makes him a great addition to the Teachmint family. We have scaled immensely in the last 2 years since inception – from 10 people we are now an organization of 500+ team members, and we continue to set new benchmarks and break them! Kapil brings with him some phenomenal ideas and we look forward to  partnering with him in further scaling our teams and building a truly formidable culture."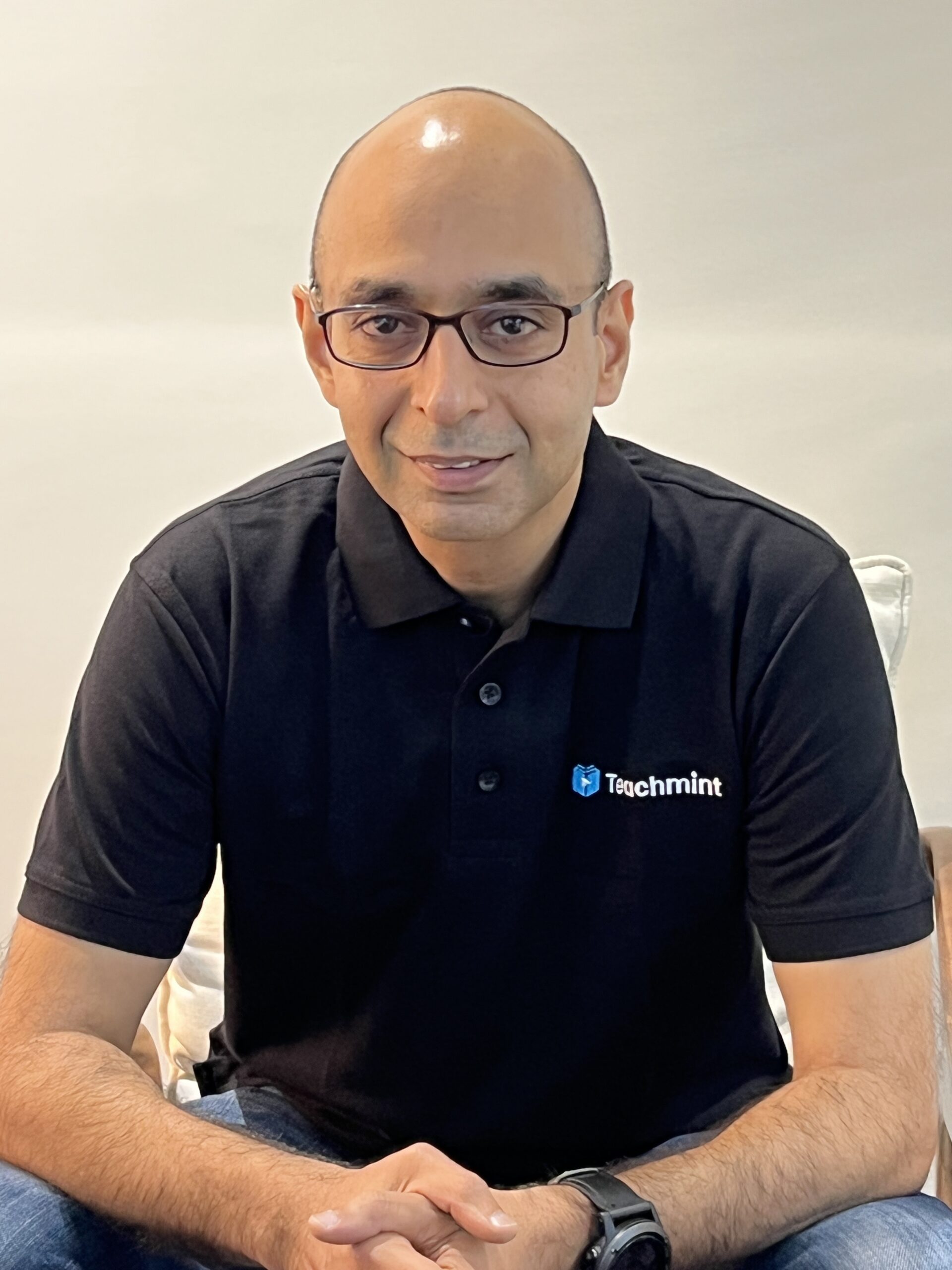 Kapil Vardhan, Chief Human Resources Officer, Teachmint, added, "There is no better time to be at Teachmint and I am excited to kickstart, contribute and co-create with my fellow Teachmates. The education sector has seen a lot of action in the past decade but Teachmint truly stands out by innovating across the fundamental infrastructure on which education rests globally. This requires a very unique skill set and competency level and I am excited to help the organization expand and strengthen it. The leadership's commitment to building a phenomenal and collaborative culture is remarkable and I look forward to being a part of this explosive journey."
Teachmint is hiring extensively across tech, product, design and business operations roles. The company has also rolled out a unique referral program called 'Teachmate Referral League', a fully productised and gamified employee referral programme to hire like minded individuals and boost their teams.
About Teachmint
Teachmint is an education infrastructure startup and the creator of the largest global teaching-exclusive platform. We have enabled millions of educators across the globe digitize their classrooms with our proprietary, mobile-first, classroom technology. Today, Teachmint is available in 20 languages and has served 10+ million users like teachers & students from 30+ countries on its platform. With the largest & most diverse suite of ed-infra products, Teachmint today is the only solution catering to end-to-end infrastructure needs of all education providers; from K-12 schools to after-school tutoring, universities, creators and even edtechs.
Teachmint was founded in 2020 by Mihir Gupta, Payoj Jain, Divyansh Bordia and Anshuman Kumar – alumni of IIT Bombay and IIT Delhi with executive experience at OYO, McKinsey, Swiggy and Roposo. Teachmint has raised $118 million till date and is backed by leading International and Indian investors such as Rocketship.vc, Lightspeed, Learn Capital, Goodwater Capital, Vulcan Capital, Better Capital, CM Ventures, Epiq Capital and Titan Capital. 
Visit EasyShiksha for Education related enquiry