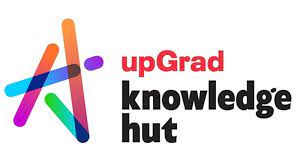 ·         Go beyond just helping enterprise with skilling and upskilling needs
· Enable enterprises step into future and become more lean and agile and be competitive in the global marketplace
Delhi, June 07, 2022 — In a first for India's industry, KnowledgeHut upGrad, Bangalore-based leading technology skilling provider, will leverage its expertise in emerging technologies to help enterprises unlock growth and take the next steps towards a digital future. KnowledgeHut upGrad will not only provide for the required skilling and upskilling needs of the enterprise, but also help provide relevant emerging technologies and new age management methodologies needed for the end-to-end digital transformation requirements of the enterprise. This will enable the enterprises to become lean-agile, enhance operational efficiency and create a competitive edge over their competition. The new services include providing a range of technologies that the enterprises may need ranging from cloud computing and data science to cybersecurity and AI/ML based applications and services and reinventing the organization by thinking in terms of value streams and continuously optimize the Product / Solution with quick turnaround times.
With the global pandemic considered to be on its way out, more and more enterprises are looking to 'catch up' on lost business as well as grow sustainably in the 'new normal'. This means fundamentally changing to become significantly more efficient operationally and keeping costs low enough while growing sustainably in the long term. This means accelerating digital transformation and unlocking growth through an intelligent use of technologies and processes, while also focusing on building value by empowering and ensuring resilience in uncertain times.
Leading market intelligence and advisory company, IDC said in its recently released Digital Transformation Spending Guide that spending in the space will see a CAGR of 16.4%, over the 2021-2025 forecast period as organizations pursue a holistic digital strategy for people, processes, technology, data, and governance. Investment levels for 2022-2024 are expected to be $6.3 trillion and are 55% of all ICT investment by the end of 2024.
To ensure a seamless transition during technology adoption and for optimization, it is critical that organizations understand strategy and structure rather than focusing solely on functionality and features, as they are at the forefront to drive technology transformation. For business owners, the decision to automate can be extremely challenging as it pulls them out of their comfort zone to become more technically disciplined. For that reason, automation and digitization can bring in much needed transparency, efficiency, and speed to sustain a business for the longer term.
The company is already working with some of the largest enterprises in the Banking and consumer goods sectors as well as a major state government.
Commenting on the efforts to transform and accelerate businesses growth, Mr. Sreeram Kolisetty, Global Chief Information Officer, KnowledgeHut upGrad said, "In today's technology-driven world where business needs are changing faster, entrepreneurs need specialists to keep pace with the shifting needs and adopt a more sustained approach. Aligning with the requirement of evolving digital ecosystem and expanding the expertise and experience as a technology skilling provider, we, at KnowledgeHut, will provide technology solutions to bridge the significant gap and help businesses upgrade and innovative by deepening the application of new tools and management techniques. We aim to increase the effectiveness of business operations through lean-agile framework and help them obtain faster results. This will definitely help Indian companies across sectors to continuously meet business demands as they evolve."
READ: Shiv Khera- Our Youth does not form 100% of our population but they surely form 100% of the future
As per Gartner SAFe Program Consultant Trainer (SPCT) certification that requires demonstrated experience with agile, software development or product management, training and consulting, KnowledgeHut is the first and only India-based company with 2 SPCT under its belt. As of February 2020, there are fewer than 100 people worldwide holding this certification.
With its focus to accelerate growth, KnowledgeHut will help entrepreneurs to choose solutions that adapt to the way a business runs, rather than the business having to adapt to the technology to work wonders in the long run. It will ensure to maximize the potential for businesses to become more organised, unify business units and reach out to a larger customer base online.
About KnowledgeHut upGrad:
KnowledgeHut UpGrad is a global ed-tech platform, equipping the world's workforce with the skills of the future via outcome-based immersive learning. A trusted skills transformation partner to over 250,000 professionals and 1200+ enterprises in over 100 countries, that organizations and individuals count on to innovate faster and create progress. Leveraging a state-of-the-art immersive learning experience platform, UGKH is disrupting the way tech is learnt and empowering enterprises with scalable tech-driven solutions to align role-based skill requirements with desired business outcomes. Whether you're looking to develop capabilities in Software Development, IT Service Management, Cyber Security, Cloud Computing, Machine Learning / AI or Data Science, upGrad KnowledgeHut is your learning partner of choice.
 visit EasyShiksha for skill development 
About upGrad:
upGrad, started in 2015, is a pioneer in the online education revolution, focused on powering career success for a global workforce of over 1.3 billion.
It is one of the few Integrated Lifelong Learning Tech Companies in the world – spanning the college learner to the working professional from the age group of 18-50 years and across Undergrad courses, Campus and Job-Linked Programs, Studying Abroad, Short-form to Executive programs to Degrees, Masters and Doctorate – with a learner base of over 2 million across 100 countries, and over 300 University partners and a robust Enterprise business with a client base of 1000 companies worldwide.
upGrad's Global Learning Engine rests on four pillars: (a) its large repository of original & owned content and IP (b) its own best-in-class proprietary tech platform (c) its high touch human-led delivery service backed by coaches and mentors (d) an 85% course completion track record, backed by a further 80% career outcomes guaranteed performance.
Already termed Asia's higher EdTech leader, it has offices in the UK, US, Middle East, India, Singapore & Vietnam and presence in many more countries.