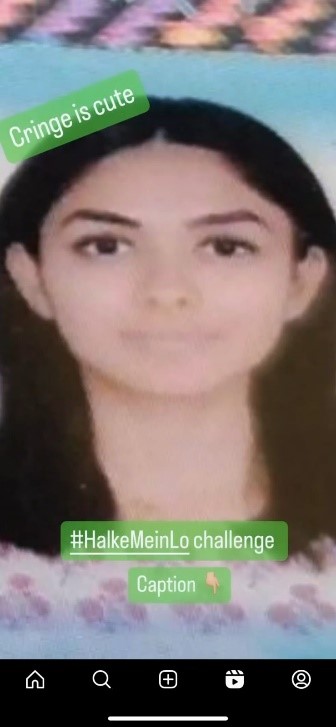 Kickstarted by Bollywood actors Arjun Kapoor and Mrunal Thakur, the challenge is a part of Kurkure Playz''Halke Mein Lo'campaign
Thecampaign stems from the core proposition of encouraging the youth to take it easy in the face of daily hiccups
Popular TV actresses Niti Taylor, Anushka Sen and leading content creators Zaid Darbar, Faisal Sheikh have also been nominated to share their #CringeIsCute picture
The challenge is currently trending on Instagram with over 1000 influencers, brand fans and followers joining in
New Delhi, March 31, 2023: Continuing its light-hearted demeanour, Kurkure, one of India's most loved snack brands, has announced a quirky social media challenge – #CringeIsCute. The challenge is a part of the brand's latest #HalkeMeinLo campaign that encourages the youth to take a lighter approach to life and is inspired by the soft texture of Kurkure's newly launched sub-brand, Kurkure Playz. The challenge urges netizens to proudly post their not-so-perfect 'cringe' photo in the picture-perfect world of social media.
As social media becomes a popular communication tool for today's youth, sharing the best version of themselves becomes the unsaid rule. Whether it's a vacation or their look for the day, everything is planned to look picture perfect, which at times, creates pressure to present themselves in a certain way. Kurkure Playz hopes to transform this attitude and encourage the youth to add a dose of light-hearted masti to their social media lives with the #HalkeMeinLo challenge.
ALSO READ: Jaipur Girl Student bags Microsoft Job with a package of 64.61 lakh
Kickstarted by Bollywood actors, Arjun Kapoor and Mrunal Thakur, the celebrities engaged their audience with quirky reels that revealed their #CringeIsCute photos. In the Instagram reels, Arjun and Mrunal ask their followers whether they feel pressurised to look 'wow' before they transition to their 'cringe' photo. Using the hashtags #HalkeMeinLo and #CringeIsCute, the celebrities opened the challenge for everyone and even encouraged popular TV actresses Niti Taylor, Anushka Sen and content creators Zaid Darbar, Faisal Sheikh to hop onto the challenge and inspire their friends and followers.
Speaking on the challenge, Neha Prasad, Associate Director and Brand Lead, Kurkure said, "Kurkure Playz is a modern sub-brand that caters to the rise in demand for soft-textured snacks for the youth. The overwhelming response for our offerings has been an encouraging factor in amplifying our brand proposition of light-hearted masti through a youth-centric challenge. With celebrities and content creators sharing their #CringeIsCute photos, we hope that the youth is relooking at their portrayal on social media with a lighter, 'Halke Mein Lo' attitude."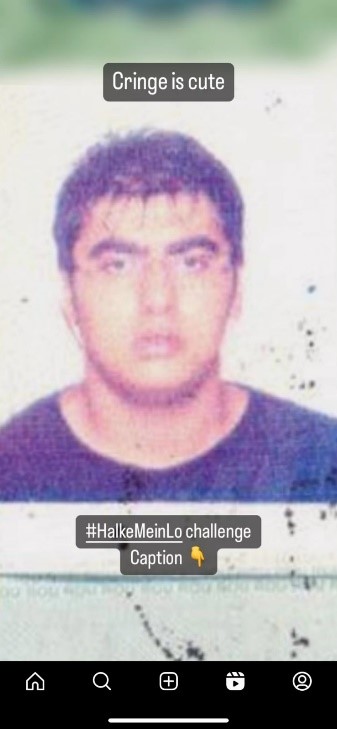 To continue this light-hearted movement, Kurkure Playz will engage with local influencers to share their #CringeIsCute photos. The influencers will nudge their followers to take on the challenge and eliminate the pressure to look perfect on social media.
Kurkure Playz comes in two international dairy flavoured offerings, Kurkure Playz Puffcorn and the all-new Kurkure Playz Pastax. Kurkure Playz Puffcorn has a distinct shape with a light texture and comes in cheese flavour whilst the all-new Kurkure Playz Pastax has a creamy, herb and onion flavour in a pasta-shaped bite. Across all leading retail and e-commerce platforms in India, Kurkure Playz Puffcorn is available at INR 5, INR 10, INR 20, INR 50 and Kurkure Playz Pastax at INR 5, INR 10, and INR 20.

About Kurkure:
Kurkure – a product that was developed in India, has established a strong connection with consumers across the country as a great-tasting snack. Kurkure is one of the eight brands in PepsiCo India's portfolio, each of which brings in over INR 1000 crore in annual estimated retail sales. The expansion of the Kurkure trademark across different salty snacking formats is a reiteration of PepsiCo's endeavour of building out strong master brands in its India portfolio. Kurkure is also manufactured and sold in countries like the UAE, Canada, Pakistan, and Bangladesh.
About PepsiCo India
PepsiCo products are enjoyed by consumers more than one billion times a day in more than 200 countries and territories around the world. PepsiCo generated more than $86 billion in net revenue in 2022, driven by a complementary beverage and convenient foods portfolio that includes Lay's, Doritos, Cheetos, Gatorade, Pepsi-Cola, Mountain Dew, Quaker, and SodaStream. PepsiCo's product portfolio includes a wide range of enjoyable foods and beverages, including many iconic brands that generate more than $1 billion each in estimated annual retail sales.
Guiding PepsiCo is our vision to Be the Global Leader in Beverages and Convenient Foods by Winning with pep+ (PepsiCo Positive). pep+ is our strategic end-to-end transformation that puts sustainability and human capital at the centre of how we will create value and growth by operating within planetary boundaries and inspiring positive change for planet and people. For more information, visit www.pepsico.com, and follow on Twitter, Instagram, Facebook, and LinkedIn @PepsiCo.
This year Educate yourself and develop your career with EasyShiksha