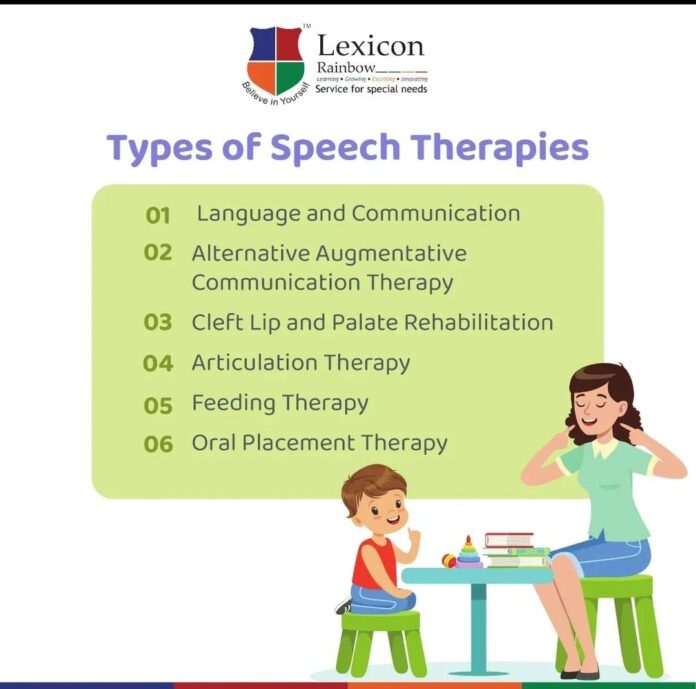 "Language is the dress of thought."
Development of proper speech and language is one of the most important life skills. If neglected, it impacts our life majorly.
Pune, June 14th, 2022: Lexicon Rainbow Therapy and Child Development Centre, a venture of Lexicon Group of Institutes has been catering to a host of child development needs over time. The team of trained therapists and experts help children overcome motor, social, cognitive, etc. challenges by offering a holistic approach towards learning. Speech and language skills which comes under cognitive development is a critical part of development and the centre helps hone this important life skill under the guidance of their experts.
ALSO READ: https://news.easyshiksha.com/ets-holds-capacity-building-webinars-with-cbse-on-best-practices-in-test-development-and-psychometrics/
The early years of development are very crucial as a range of milestones are to be faced. It is a period of discovery and experimentation for the child as well as parents and is quite stressful. While most children develop in the given surrounding, there are some who find the environment/stimuli they are growing up in slightly more difficult to meet the set milestones and form a personality of their own. In such situations adequate measures need to be taken to overcome the challenges at the earliest. It is observed that speech and language disorders are most prevalent in the early years of development and is far more common than we think.
At Lexicon Rainbow Therapy and Child Development Centre, the team caters to paying close attention to help children overcomes challenges in speech and language developments. A child will require speech and language therapy if he/she is not able to communicate beyond 18 months of age, instances of fast speech without much context, faces difficulty in answering simple question beyond the age of 3, unclear speech beyond the age of 2, stuttering issues, aversive to certain food textures, etc.

This form of therapy is helpful in screening, assessment, diagnosis, and treatment of skills like comprehension and expression of spoken language, clarity, voice, fluency, and sound production. "Speech and language therapy goes beyond just sharpening communication skills among children. It helps promotes welfare of children with communication and interaction needs. The various conditions such as Fluency Disorders (stutter), Articulation Disorders, Communication Disorders like in Autism, Language development, Cleft Lip Palate, Down Syndrome, global development delay, etc. are also given attention. It focuses on improving speech muscles through oral exercises of tongue, lip and jaw to strengthen muscles of the mouth for eating, drinking, swallowing and producing a word sound", says
The approaches and methods also vary widely depending on the type of developmental concern of the child. The speech therapists are certified in various advanced evidence-based practices like Oral Placement Therapy with Talk Tools, Feeding Therapy for children who avoid eating solids beyond infancy, and avoid certain foods or food textures, play -way methods, Alternative Augmentative Communication techniques like PECS and Awaaz app, Prompt Technique, Hanen Approach or Sensory Integrative approaches which ever may be most beneficial for the child.
Lexicon Rainbow Therapy and Child Development Centre believes that no child should be judged based on their limitations, rather they should be given opportunities to overcome those hurdles so that they can unravel their true potential.
About Lexicon Rainbow Child Development Centre:
Lexicon Rainbow Child Development Centre was conceived to give children with special needs a balance between academics and therapies. It was founded in April 2019 under the able guidance of Mr Pankaj Sharma, President, Lexicon Group of Institutes and Mrs Monisha Sharma, Director, Lexicon Group of Institutes & Lexicon Rainbow Therapy and Child Development Centre along with Dr Isha Soni, Centre Head, Lexicon Rainbow and Senior Occupational Therapist.
Here, the children come every single day for three hours where they receive both academics and therapies under one roof by highly experienced and internationally certified team of therapists. Special emphasis is laid on bridging the gap between a child's current performance and what's expected at their age. The consistency of 5 days a week program along with expert handling of these children helps them to attain the missed or delayed milestones in speech, motor, social or cognitive domains at a faster pace. Activities in Lexicon Rainbow Child Development Centre are designed around fine motor, gross motor, social skills, gestures, turn-taking, waiting and age-appropriate play. Therapy sessions of Speech, Occupational therapy and special education are geared towards attaining missed milestones in children.
We offer a detailed assessment to a child and then based on that assessment, we customize a tailor-made intervention for child which includes Occupational Therapy, Speech therapy, Behaviour Therapy and Remedial Education. The frequency of weekly sessions may vary child to child depending on the severity of the issue and gap between his developmental and chronological age. These individual therapies are also goal oriented and time based with periodic reassessments and further new goals are set.
The approaches and methods also vary widely depending on the domain of developmental concern of the child. We may use various play -way methods, neurodevelopmental techniques or sensory integrative approaches which ever may be most beneficial for the child.
visit EasyShiksha for skill development