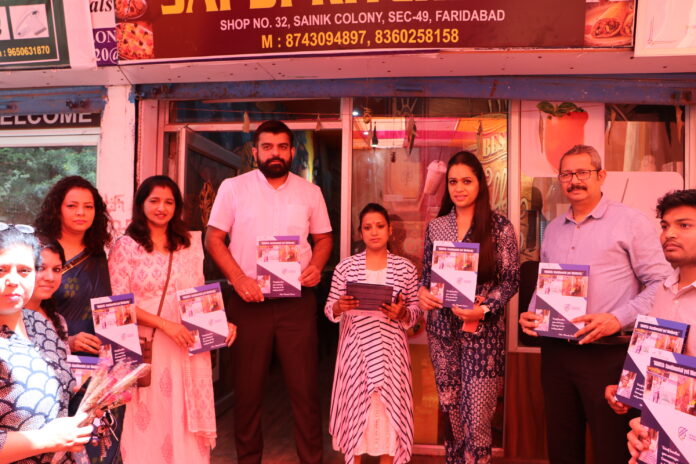 Under the 'Kaushal Sambal' scheme of the M3M Foundation, Mamta Verma has opened a fast-food shop named 'Sai Di Kitchen' in Faridabad.
Faridabad, April 13, 2022: After losing her husband in the pandemic, Mamta Verma, a resident of Faridabad was struggling to make ends meet. Left alone with no earning member in the family, she also had to support her two daughters in the testing times. Despite innumerable challenges, she decided to open a fast-food shop to support her family. Identifying her challenges and giving wings to her dreams, the M3M Foundation under its 'Kaushal Sambal' scheme extended financial support and now Mamta is the proud owner of her fast-food outlet 'Sai Di Kitchen' at Sainik Market in Sector 49, Faridabad which was inaugurated today by Dr. Payal Kanodia, Trustee of M3M Foundation. On this occasion, along with Dr. Aishwarya Mahajan, President of M3M Foundation and other relatives of Mamta Verma were also present.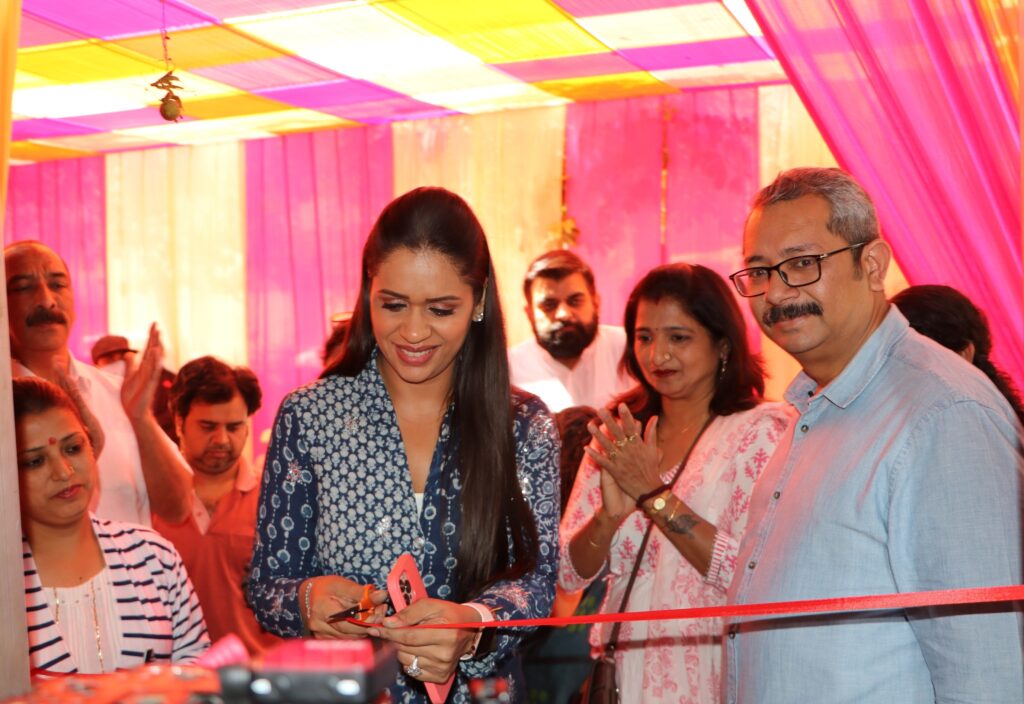 On this occasion, Dr. Payal Kanodia, Trustee, M3M Foundation said," The loss of the only earning member of the family posed innumerable challenges for Mamta. But with her dedication, strength, and hard work, she has inspired us all. Being a responsible organization, it is our duty to encourage and help her in running her life smoothly. Under the Kaushal Sambal Program, we have set a target of setting up about 100 small and medium enterprises this year. This assistance will be given to youth and women from socially and economically weaker sections, which includes skill training and entrepreneurship training along with financial support."

Mamta today has become a source of inspiration for women across the country. She has also planted more than 2000 saplings in her colony and is doing great work for environment protection and promoting sustainability.
At the inauguration, Mamta Verma said, "M3M Foundation has given hope to our family by helping us in our tough times. I want to thank them and I hope they continue to help more needy people like this."
 The M3M Foundation, a philanthropic organization of the M3M Group, continues to support the underprivileged and marginalized sections of society and conducts several training programs for their livelihoods and children's education and employment. During Covid, the foundation organized vaccination drives and camps and helped the government to increase the rate of vaccination in many districts of Haryana by running public awareness campaigns.
Leading EdTech Platform for skill development & For your Internship is EasyShiksha