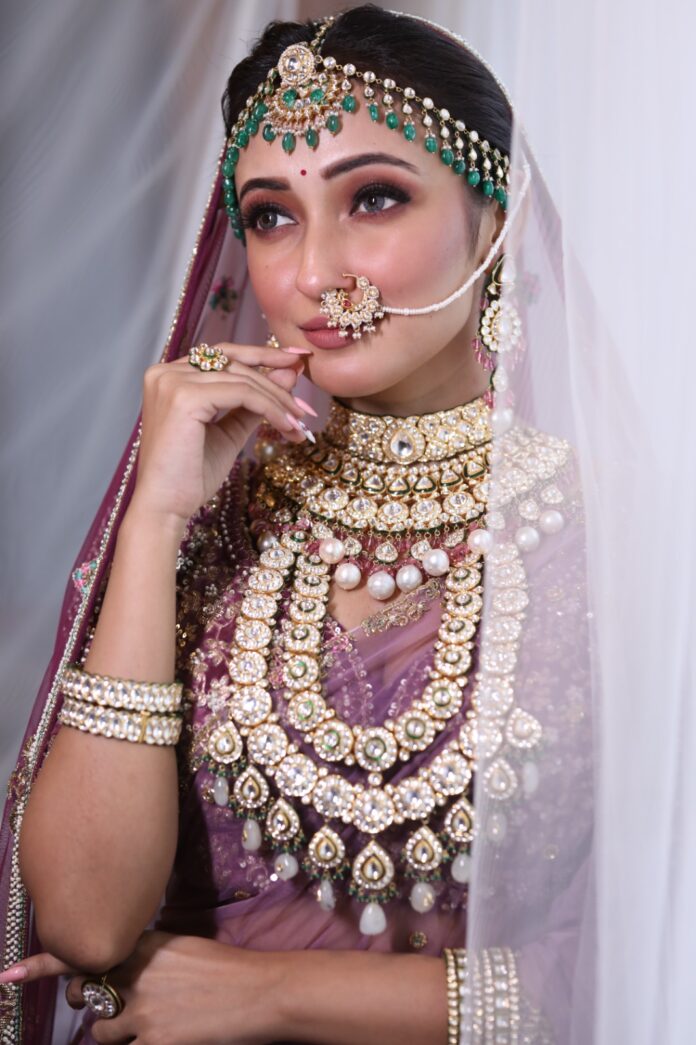 It is a homage to every person who resonates with Mahabir Danwar Jewellers's sentiment
and has been part of the brand's journey…
Kolkata, 2023: Mahabir Danwar Jewellers (P) Ltd (MDJ), Kolkata was founded by Late Shri
Mahabir Prasad Soni in 1970 and is currently being managed by his son, Shri Binod Kumar
Soni and grandsons Shri Vijay, Arvind and Sandeep. It's been more than 5 decades since MD
first opened its doors to the city and the brand is celebrating their yet another glorious
anniversary, from March 23, to April 2, 2023. To celebrate this milestone, MDJ will launch
their new collection, 'The Royal Heritage', an exquisite collection of Bridal and Wedding
collection in Kundan, Jadau and Diamond Polki.
ALSO READ: New to the UAE? A Guide to Choosing the Best School for Your Expat Family

The collection comprises of jewellery crafted with different shapes of various semi-precious
stones, an introductory style from the brand. The forte of 'The Royal Heritage' collection
is its designs, which are a perfect blend of contemporary as well as classic thus offering a
diverse product range for selection. These are timeless pieces meticulously curated with
exemplary craftsmanship. From intricately crafted Elegant Kundan Earrings and Bold
Statement Rings, to a wide range of Exquisite Jadau & Diamond Polki Chokers, Neckpieces
etc, MDJ has constantly made an effort to introduce new designs that suits the needs of the
evolving brides. To mark the occasion, the brand is extending an offer, wherein they are
providing 35% to 100% off on making charges.


Commenting on this special occasion, Mr Sandeep Soni, Owner, MDJ, said "We are
eternally thankful to our patrons for extending their continued support and love
throughout our journey. As a token of our gratitude and commitment to constantly give
our patrons the best, we are glad to present our special collection, 'The Royal
Heritage', which represents our iconic voyage. Our jewellery creations are for the
exuberant bride who can embrace her free-spirited personality and express it
vivaciously through her ensemble and jewellery"
The modern bride, the social bride, the woman who balances many roles gracefully,
elegantly, confidently, acts as a muse for every piece and detail. Keeping in mind her
preferences and aesthetic, the brand has conceptualised every necklace, every earring,
and every accessory as a tribute. The journey of a million gazes began in 1970 before it
metamorphosed into Mahabir Danwar Jewellers. Embodying the spirit of the women of
today, every layer of the magnificent pieces from MDJ are an ode to the brilliant
sensibilities of contemporary desires and philosophies.
This year Educate yourself and develop your career with EasyShiksha