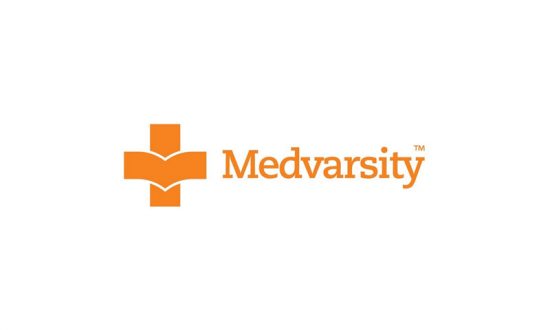 110 BDS graduates admitted in week one of the launch
Hyderabad: Endodontics or 'undertaking treatments to save teeth', is a highly specialized science which requires an advanced set of skills for a predictable and positive outcome. The high incidence of tooth decay and lack of awareness amongst the population makes it all the more important that every single dentist is provided specialized training to develop these skill sets.
Medvarsity, the leading healthcare ed-tech brand and Clove Dental have partnered to launch a Fellowship course in Endodontics. This 6 months fellowship program includes a 3-month contact program with Clove Dental across all major Indian cities. This allows the students to apply their knowledge in a real-world clinical setting.
Lt. General Dr. Vimal Arora, Chief Clinical Officer (PVSM, AVSM, VSM & Bar), Clove Dental said "The number of Endodontists, in the country, is woefully inadequate and there exists a definite need and requirement, not only for additional number of seats in Post-Graduation in Endodontics across the country but also for skill development in the field of Endodontics to improve treatments related to Root Canal, Re-Root Canal, Single sitting root canal, Surgical Endodontics and Post Endodontic Rehabilitation. Our partnership with Medvarsity is aimed at addressing these issues, and giving our dental surgeons the right training platform required to grow their practice, and serve their patients better".

Clove Dental will provide Medvarsity students with the right infrastructure across the country as well as highly experienced and trained faculty in this discipline to provide the right kind of training to young dentists.
Gerald Jaideep, CEO Medvarsity said, "The oral care profession in India is faced with dire problems ranging from professional education, to practice and employability. We currently have the second highest number of dentists in the world, with 2.7 lakh registered practitioners. Our dentists-to-population ratio of 1:5,000 trumps the 1:7,500 recommendation by the WHO.
Still our dental surgeons do not have programs other than their formal education, to increase their employability and dental practice. We are happy to partner with Clove Dental to launch this 6 month Fellowship program. It's very satisfying and humbling to see the first batch kickstart with 11O admissions within the first week of the launch of this program".
Important Announcement – EasyShiksha has now started Online Internship Program "Ab India Sikhega Ghar Se"
The program allows BDS graduates to learn through the clinical application of knowledge rather than rote learning, allowing students to understand and recall concepts better in a clinical setting. The program further provides a framework for optimal diagnosis, treatment planning, and management of all endodontic lesions.
—————————————————————————————————-
ABOUT MEDVARSITY
Medvarsity is India's emerging healthcare ed-tech brand, offering online/blended learning fellowship and certificate courses to healthcare professionals. Although the brand was first instituted in 2000 by Dr. Pratap Reddy, Chairman of Apollo Hospitals Group, Medvarsity has always had an identity independent of the Apollo Group.
After handing over the reins of the company to its current CEO Mr. Gerald Jaideep in 2016, Medvarsity has completely transformed under his leadership, establishing itself as a competitor to reckon with in the healthcare ed-tech segment. Today, the company caters to the requirements of both healthcare professionals as well as non-clinicians to make sure industry demand and skilled workforce are in perfect equilibrium.
Medvarsity.com is specially designed to offer online and blended learning courses across 20 medical specialties including healthcare management and healthcare quality. Medvarsity has also commenced several other allied initiatives including BookMySim.One, India's first medical simulations aggregator platform launched in May 2021; Dosily.com, which offers 1000+ courses across 27+ specialties, and HealthJobs.One, an exclusive job platform for the healthcare industry, with the objective of catering to the 360-degree requirements of the healthcare sector.

In the past few years, Medvarsity expanded its students and alumni network across 190 countries. We have certified over 5 lakh healthcare professionals till date. As a responsible player in the healthcare ed-tech space, Medvarsity donated an online certificate course on the awareness and management of COVID-19 in partnership with FICCI and NATHEALTH. The company dedicated an online course on COVID-19 awareness and management, and successfully trained over 1.5 lakh people across 120 countries.
To further medical education and for its various initiatives, Medvarsity has partnered with a number of renowned associations in India and globally, including Boston Children's Hospital (BCH); Asgar Ali Hospitals, Bangladesh; NIIT Foundation; Association of Family Physicians of India (AFPI); International Society for Quality in Healthcare (ISQua); College of Healthcare Information Management Executives (CHIME); Max Healthcare; Medanta; and more.
Headquartered in Telangana, Hyderabad, the company has grown from a 20-member team to over 320 members in the past four years. Our continuous endeavor is to design more ubiquitous learning models that enable active and passive learning strategies. Moving forward, we're looking to expand our presence across the SAARC and MENA regions in the short-term and across North America in the medium to long-term.
—————————————————————————————————-
ABOUT CLOVE DENTAL
Clove Dental (a brand name of M/s. Star Dental Centre Private Limited) is the largest network of dental clinics in India. Since inception in 2011, we have been persistent in our tunnel vision and ardently strive to offer global standards of dentistry in every neighborhood across the subcontinent. Spread across 350+ clinics Clove manages an excess of 1 million + patients every month. In addition, we have conducted about 15 lakh treatments in the last ten years.
Clove Dental is equipped with state-of-the-art equipment and technology, has recruited over 800 dentists and set the highest thresholds for hygiene, clinic safety, transparency, ethics, and customer service. For instance, the Clove Dental Four-Step Protocol guarantees that each instrument and surface that comes in contact with patients is thoroughly sterilized prior to the next patient's consult
Top Software Engineering Courses
Clove Dental Clinics represent new standards in Dental Care; standards that emphasize quality, convenience and transparency. For the last ten years, Clove Dental has been working towards redefining the Oral Health Care delivery system in India by introducing patients to technologically enabled painless dentistry parallel to the best in the world. We have developed end to end dental solutions with our own Clinical setups, Dental Laboratory, Quality Control & Management, In-house Training & dedicated Software for Patient Management. Our Clinics across the Country offer an entire range of Dental Care; from restorative treatments like fillings and root canal to complex Oral and maxillofacial surgery to the latest cosmetic treatment modules at an affordable price. The team of Dentists at Clove are highly qualified and regularly trained in best international practices in Dentistry.
ALSO READ: Five Strategies to make Science Fun & Engaging in the Classroom
Want to improve your skill visit: EasyShiksha