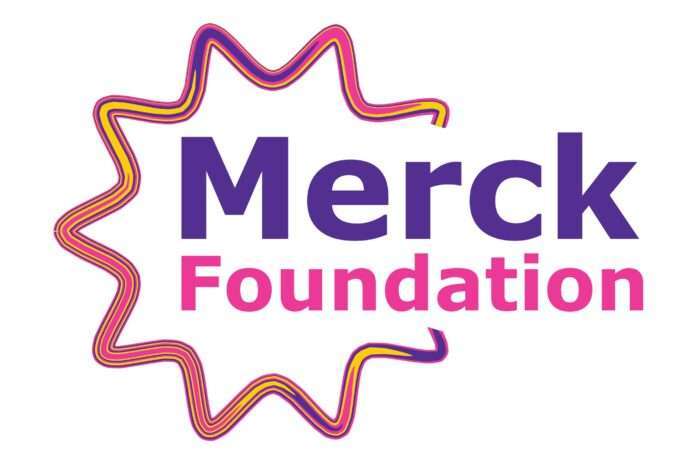 The Merck Foundation's mission is to raise awareness of various health and social issues and build health care capacity with the aim to transform patient care landscape in the public healthcare sector in Africa and underserved regions
Access Multimedia Content
PONTYPRIDD, United Kingdom, June 8, 2023/– Merck Foundation the philanthropic arm of Merck KGaA, Germany, has underscored the continuation of their partnership with the University of South Wales (USW) and Learna to further advance healthcare capacity in critical and underserved specialties in Africa and Asia. As part of the long-standing partnership between the organisations, a delegation from Merck Foundation, led by CEO, Senator, Dr Rasha Kelej, recently visited and toured the USW Pontypridd Campus to discuss their joint programs to increase the limited number of specializes and skilled doctors in Africa.
ALSO READ: NIALL HORAN'S NEW ALBUM, THE SHOW, IS OUT TODAY
Merck Foundation in partnership with USW and Learna, have provided scholarships for over 700 medical postgraduates students in the last five years for a range of online postgraduate medical programs. These scholarships are part of the "Merck Foundation Capacity Advancement Program," which aims to empower and educate medical graduates, ultimately strengthening public healthcare capacities and enhancing clinical management in 32 critical specialties across Africa and Asia.
The Merck Foundation's mission is to raise awareness of various health and social issues and build health care capacity with the aim to transform patient care landscape in the public healthcare sector in Africa and underserved regions this combined with the Learna mission of "Improving global healthcare through Medical Education" means this partnership has been the ideal platform to enable valuable education and training opportunities for doctors in underserved regions and making sure they are equipped to address critical medical challenges.
These scholarships have been provided as part of the Merck Foundation "More than a Mother" Movement, and "Capacity Advancement program". The Merck Foundation collaborates with various stakeholders, including African First Ladies, Ministries of Health, Information, Education & Gender, Academia, policymakers, International medical societies, media, and art, to raise awareness about wide range of social and health issues such as infertility stigma, ending child marriage, support girl education, stopping GBV and FGM and raise awareness about Diabetes and hypertension and more.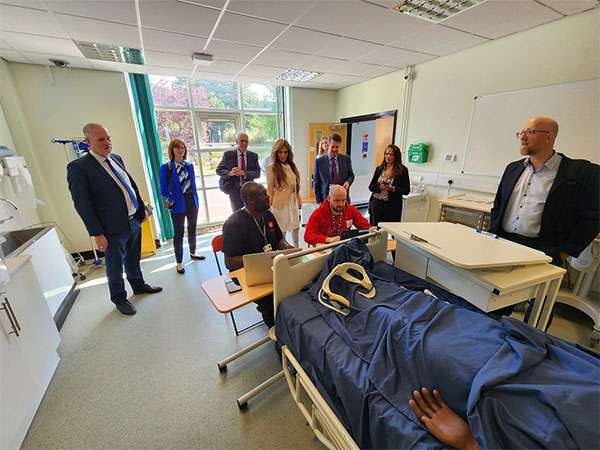 During the visit to USW, the Merck Foundation delegation, led by CEO Senator Dr Rasha Kelej, expressed their enthusiasm for the existing collaboration and their intention to further develop and strengthen the relationship in the coming years. This visit marked the first time the Merck Foundation representatives had the opportunity to meet their partners in person, reflecting the Foundation's commitment to establishing meaningful connections and working closely with their collaborators.

"We are delighted to continue our partnership with the University of South Wales and Learna and further strengthen our joint efforts to build healthcare capacity in critical and underserved medical specialties," said Senator, Dr Rasha Kelej, CEO of Merck Foundation. "This visit represents an important milestone in our collaboration, as it allows us to meet our partners in person and explore new opportunities for future improvement. Together with USW and Learna, we are committed to making a lasting impact in the healthcare sector and improving the lives of people in Africa and underserved communities."
The Merck Foundation's visit to the University of South Wales reaffirms their dedication to advancing healthcare capacity and their determination to create sustainable change in transforming patient care landscape. The partnership between Merck Foundation, USW, and Learna will continue to drive innovation and enhance healthcare systems, improve access to quality and equitable healthcare solutions ultimately benefiting individuals and communities in Africa and underserved regions worldwide.
About Merck Foundation:
The Merck Foundation, established in 2017, is the philanthropic arm of Merck KGaA Germany, aims to improve the health and wellbeing of people and advance their lives through science and technology. Our efforts are primarily focused on improving access to quality & equitable healthcare solutions in underserved communities, building healthcare and scientific research capacity and empowering people in STEM (Science, Technology, Engineering, and Mathematics) with a special focus on women and youth. All Merck Foundation press releases are distributed by e-mail at the same time they become available on the Merck Foundation Website. 
This year educate yourself and develop your career with EasyShiksha