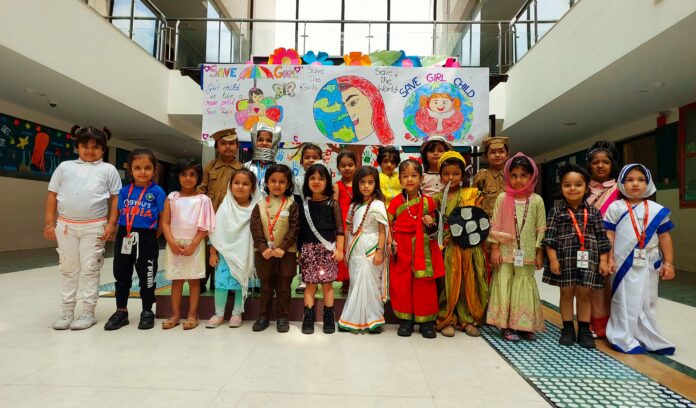 12_Oct_2022, New Delhi : – To commemorate the girl child and cherish their presence, MRG School organised the celebration of International Girl Child Day in the school on 11 October 2022. The celebration was mainly for the students of elementary classes (Nursery to class I) based on the theme, 'Women Who Made The Nation Proud'. Girls dressed up as prestigious women who brought glory to the country and learned about them through one another. These prominent personalities included Smt. Indira Gandhi, Kiran Bedi, Kalpana Chawla, Mother Teresa, Malala Yusufzai, Mary Kom, Saina Nehwal, and many other women who made the nation proud with their hard work, dedication and nationalism.
Girls are the country's strength as they grow up as the country's most responsible and vigilant citizens. Hence, it is necessary to appreciate their presence and efforts at regular intervals and motivate them to move towards a brighter future. Little kids also expressed their desire to become equally efficient assets for the country in the coming years and leave no stone unturned to take the nation to greater heights.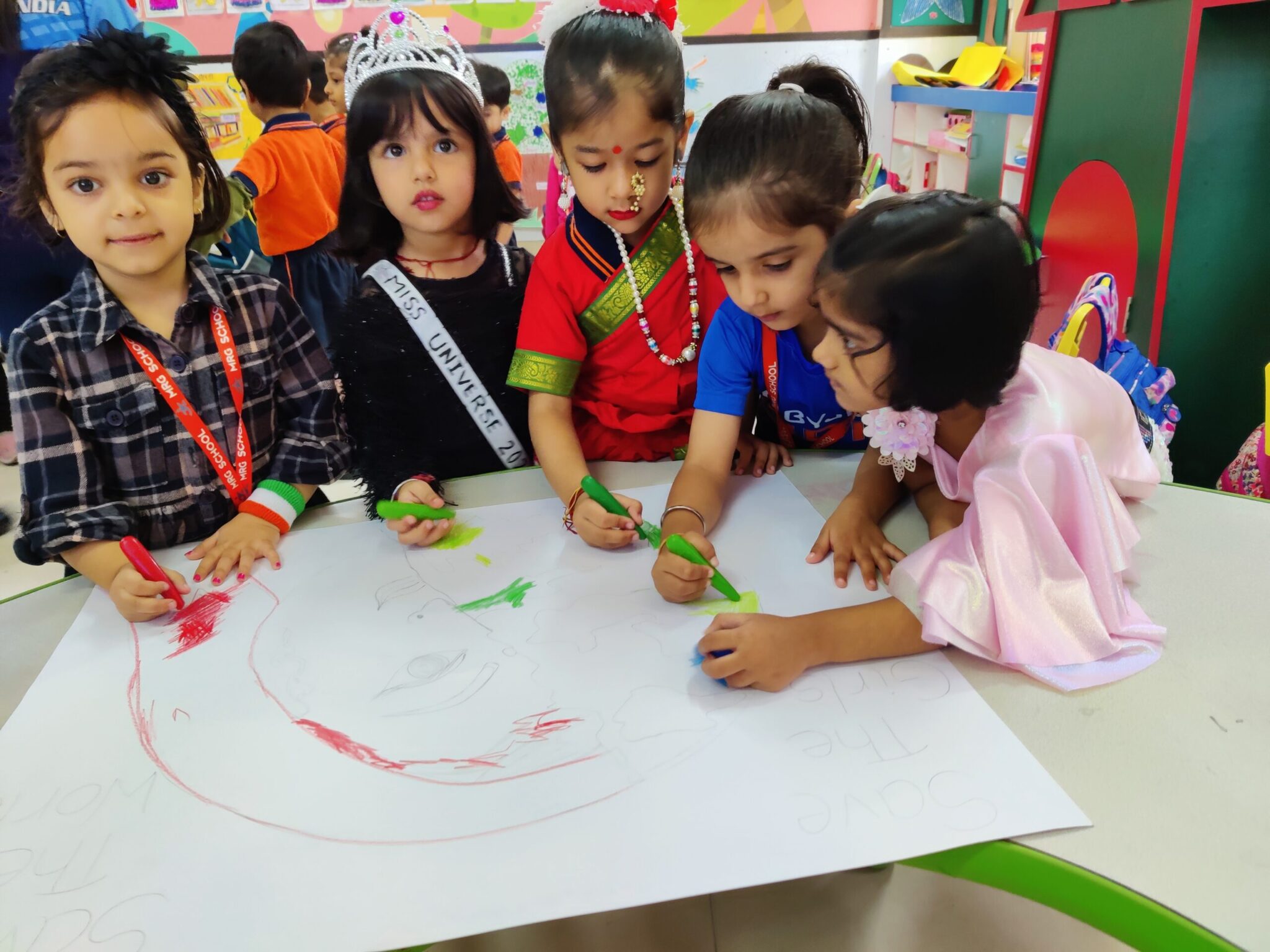 Also Read: How to choose the PGDM that best fits your requirements!
Ms. Anshu Mital, Principal- of MRG School, sharing her views on the occasion, said, "It was a bliss to watch the enthusiastic little girls dressed up as the prestigious women who brought glory to our nation. Through this, we not only paid tribute to all those women for their contribution towards society but also made the students aware of their hard work and their dedication towards building a happy and peaceful world. We always try to appreciate our students and motivate them with good role models or idols that they can look up to. This was yet another measure in building a better future for these kids."
Visit EasyShiksha for skill development courses