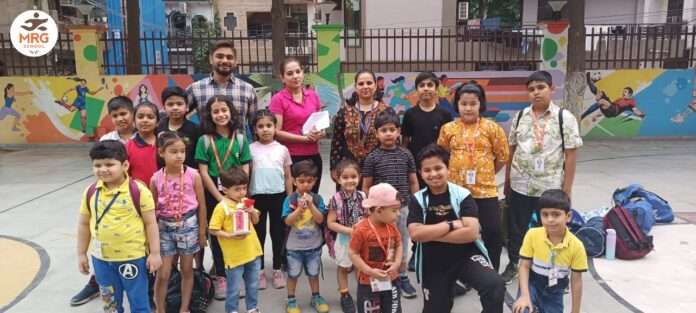 Students of MRG School enjoy wholeheartedly at the summer camp organised by the kids of 3-12 years. The camp has been a commendable measure for children to break away from the routine of daily life and create lasting memories. Summer Tide provides exciting activities to engage young minds and bodies. It aims to create a stimulating and nurturing environment for children, fostering their creativity, physical well-being, and personal development.
ALSO READ: Eros Group Celebrates Raman Kumar Sood's 70th Birthday
Children have been participating in numerous activities, including swimming, dancing, skating, and art and craft. These activities allow them to explore their interests, develop new skills, and build friendships in a fun and supportive setting. The camp is led by a team of experienced and passionate instructors who guide kids and encourage every participant.

"The Summer Tide camp has been a tremendous success, and we are thrilled to provide an enriching experience for our young students. We believe that summer camps allow children to step out of their comfort zones, discover new passions, and make lifelong memories. It is heartwarming to witness the joy and enthusiasm of our campers as they engage in various activities, building confidence and exploring their talents. We look forward to organising more such initiatives in the future, empowering children to unleash their potential and make the most of their precious childhood years," said Ms. Anshu Mital, Principal, MRG School.
This year educate yourself and develop your career with EasyShiksha