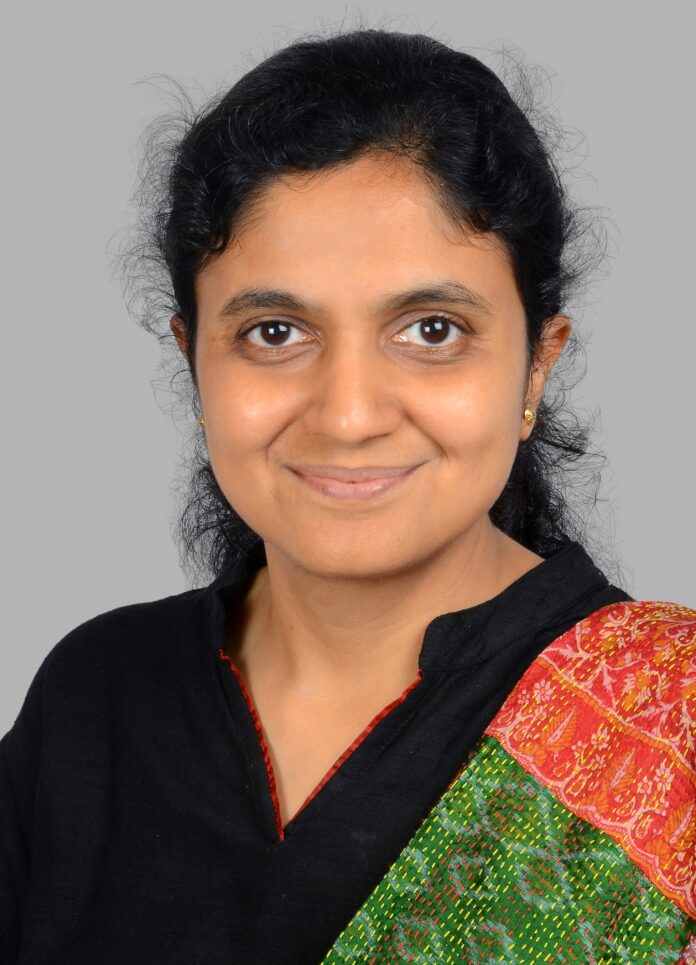 MyCenta by CENTA is India's largest teacher platform and one of only 3 Indian projects in the list
National, 24th May, 2022: MyCENTA – the end-to-end professional platform for teachers by CENTA (Centre For Teacher Accreditation) Private Limited – has been shortlisted as one of the top 15 finalists in the WISE Awards, 2022, an education flagship initiative of the Qatar Foundation. MyCenta is one of only three Indian projects in the list. It has been recognised for its "innovative and impactful approach to addressing contemporary education challenges." The project will strive to achieve quality education in India by increasing the supply of competent teachers and motivating them towards continuous upskilling through career growth and other opportunities.
WISE aims to promote innovative projects from around the world responsible for shaping the present and future of education globally.
MyCenta is an International Professional Community for Teachers that supports teachers catering to their entire professional life-cycle – certification, learning or professional development, community, and careers through jobs as well as earning opportunities. CENTA certification serves as a benchmark for quality of teachers, and CENTA, a registered Certification Trademark also accredits teacher training and other education products, which can then connect with teachers on the platform. A mobile app as well as a web-based platform with over 600,000 teachers from over 90,000 schools are using MyCENTA, which is indirectly impacting the lives of over 30 million students.
Commenting on the achievement, Ms. Ramya Venkataraman, Founder & CEO of CENTA, said, "We are thrilled! MyCENTA is India's largest teachers' platform and community of over 600,000 teachers and one of the top few globally. We are confident that MyCENTA will support the global teaching profession in every way: career and earning opportunities, certification, and self-driven practical, customized learning. The WISE award is a testament to our efforts in the education industry. This recognition will help bring WISE's international network and rich learnings to impact the education picture globally and contribute towards this mission."
Stavros N. Yiannouka, CEO of WISE, said: "The disruption caused by the COVID-19 pandemic demonstrated the intrinsic value of education to individuals and society as a whole. It also further highlighted the urgent need for innovation in education. Despite the best – and often heroic – efforts of educators and policymakers around the world, school closures and the shift to remote learning resulted in significant learning loss and increased incidence of mental health issues for both learners and teachers alike. Moreover, challenges old and new – from geopolitical conflicts to the climate crisis – loom on the horizon and demand innovative solutions where education is expected to play an integral part.
"In this context, the work celebrated by the WISE Awards is critically important in highlighting the possibilities offered by innovation in education. Each of the 2022 finalists have developed and implemented effective, proven solutions that address key challenges. Whether ensuring access to quality early childhood education, imparting skills and practices for the jobs of tomorrow, or empowering youth through climate action, each project is transforming lives and reaching those most in need."
The 15 WISE Awards finalists come from 10 diverse countries and were selected by a pre-Jury of international experts. The selected projects were from a pool of 500 submissions that were evaluated based on strict criterions by the board/ WISE Foundation.
ALSO READ: Anand Mahindra Delivered Class Day Address and Awarded the Dean's Medal
About CENTA:
CENTA is a teacher certification company catering to the entire professional life-cycle of the teacher – certification, career growth, professional development, and recruitment. CENTA currently serves a rapidly growing community of 6,00,000 teachers, 11,000 school leaders, and promoters from 6000+ locations across the world. CENTA has been widely recognized nationally and internationally by various eminent bodies, including NITI Aayog, United Nations, and others; thousands of private schools and educational institutions, and increasingly even state governments use CENTA in teacher promotion, professional development, and recruiting.
About WISE Awards:
Each year, the WISE Awards recognize and promote six successful innovative projects that are addressing global educational challenges. Since 2009, WISE has received more than 4,500 applications from over 150 countries. Up until now, 78 projects have won the WISE Awards, from a wide variety of sectors and locations for their innovative character, their positive contribution and their potential for scalability and adaptability. These projects represent a growing resource of expertise and sound educational practice. Year by year, WISE is building a community of educational innovators which offers a fertile environment for groundbreaking collaborations. Today the WISE Awards network comprises pioneering projects that are helping bring real change to societies and communities.
Visit EasyShiksha for Education related enquiry