On Wednesday, India witnessed an auspicious moment in spiritual history. Eric Ho is the only man of this decade to be inaugurated as a spiritual master. Himalayan Yogi This will bring great energies to the people of India and it is likely that the story of this journey to mastery will be shared across the world for many generations…
Eric Ho is a highly successful entrepreneur, international speaker, philanthropist and public figure. Known best for having one of the largest YouTube channels on the Law of Attraction and Manifestation, he serves and inspires millions of people around the globe. Eric Ho has reached over 20 million people over the last 12 months and is looking to share India's gift of yoga and spirituality with the world, by impacting 1 billion lives by 2022.

Important Announcement – EasyShiksha has now started Online Internship Program "Ab India Sikhega Ghar Se"

Known as "the Himalayan Yogi with the Lamborghini", Eric has been on his spiritual journey for several years, and met Grand Master Akshar two years ago in Bangalore, India. According to Grand Master, Eric was selected by the Divine Energies to become a spiritual master because "his container is ready"…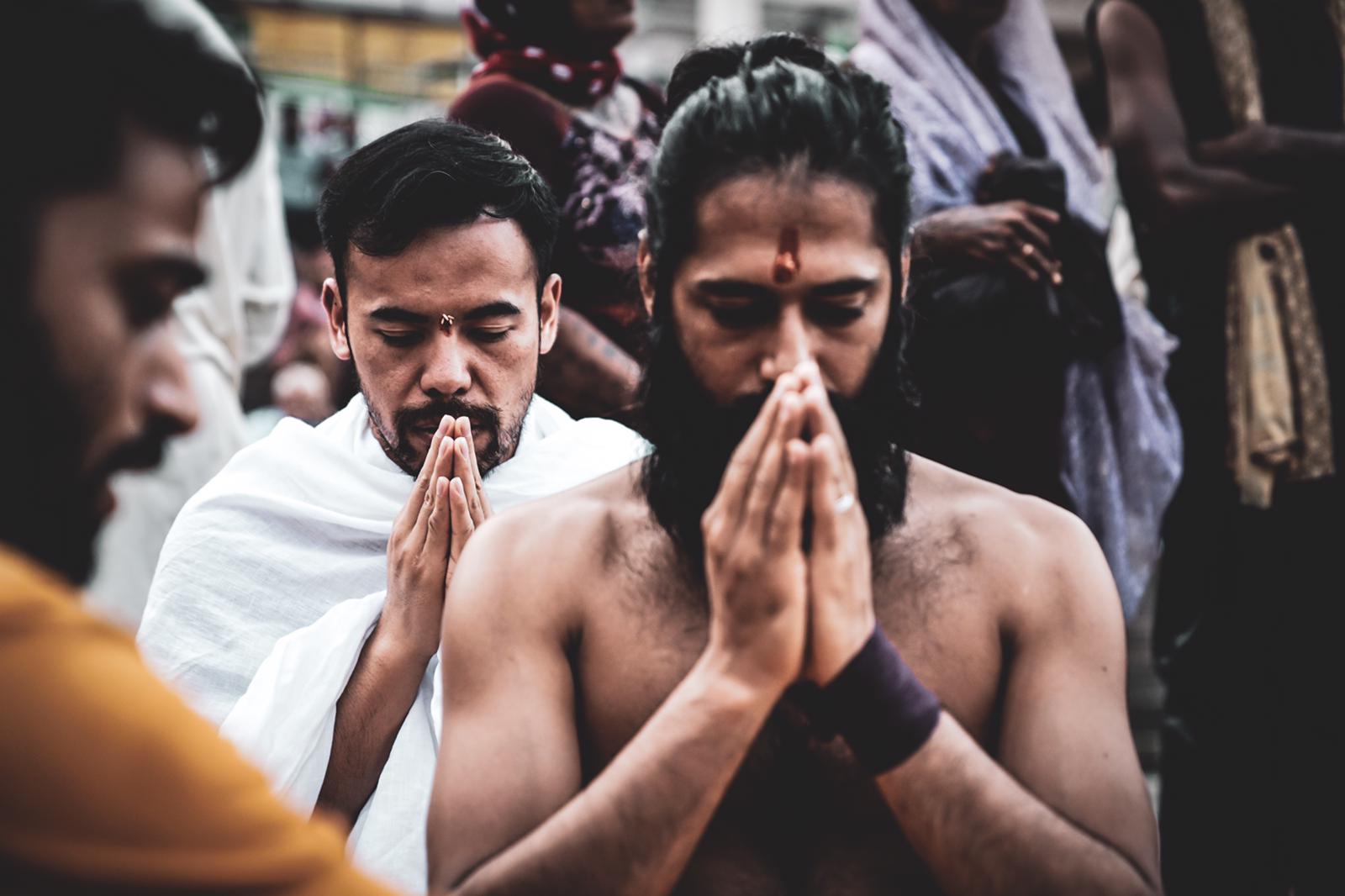 Grand Master Akshar grew up in the Himalayan Mountains and has dedicated his life to becoming an enlightened spiritual yogi master. He moved from the mountains to the city a decade ago, and since then he has spread the art and knowledge of yoga to people across the globe.
He has trained over 10, 00,000 people on yoga and spirituality all over the world and has created over 3000 teachers. His project "Yoga is for All" has spread the message of yoga to 1 Lak people, and aims to reach 1 million people by the end of this year.
The reason for Eric's current visit to India is he was chosen to receive the honorable title of Spiritual Master, which involves an intensive 30 day spiritual training with  Grand Master Akshar himself.
What does it take to become a spiritual master? How can you acquire access to Divine Spirits and gain the many mystical powers that are bestowed on a spiritual master? According to Grand Master Akshar, anyone can become a spiritual master, but first they must possess certain qualities.
These qualities include discipline, fearlessness, courage, intelligence for hard-to-understand teachings, presence of mind, clarity about his or her identity, and the willingness to surrender to the journey that is set by the Divine Energies. If the seeker has too many negative emotions it will not work. "Only when the seeker is balanced" will he or she be summoned to receive such powers?
Top Software Engineering Courses
According to Grand Master, Eric possesses these traits and that is why he was "chosen by the mountains."
For the last 30 days, Grand Master has taken Eric on an intense and rigorous journey through the Himalayan Mountains. But not only this – for the last 12 months Grand Master has helped Eric prepare for this receiving of powerful energies, by assigning him with certain meditations and other practices to equip him for the ascension to mastery.
This legendary tale comes with a warning… According to Grand Master, this journey should not be attempted without having the guidance of a master, who can connect the disciple to the Divine Energies. It's important to note that every step of their journey was done with the permission of the Divine Energies of the Himalayas.
And if it were not for the Divine powers' guidance and protection, the outcome of attempting such a feat may have been very different…
For example: Grand Master took Eric to numerous parts of India during some of the worst floods India has seen for many years. From Coorg in the South, to Kullu Manali in the North, every region of India that Grand Master and Eric entered announced high alert warnings, due to the extreme flooding and landslides.
And yet, the journey for them was smooth.
Grand Master recalls that there were many auspicious moments which allowed Eric and him to pass through areas that had been deemed as "highly dangerous" to cross. According to Grand Master, this could only have happened with the guidance and permission of the Divine Energies.
Grand Master also shared with us that he kept their journey across India a big secret until now. Even from his closest relations to "allow the energies to work". Being well known by his disciples and followers, he said that the energy would have been very different if people knew of their whereabouts and were expecting their arrival.
Since this is such a rare and prestigious part of spiritual history, Eric brought his film crew along for the month-long journey, to record this moment in spiritual history, in the form of a feature length documentary, which will be viewable for audiences internationally. The name of the documentary will be: "Mystics of the Himalayan Yogi – Revealing the Untold Secrets of the Law of Attraction"
In so doing, the documentary will display India's beauty and share the nation's mystic history with the world. This will help the western world to understand the great power of India as a nation and viewers across the globe will get to see that India has a culture and history like no other.
Empower your team. Lead the industry
Get a subscription to a library of online courses and digital learning tools for your organization with EasyShiksha
Request Now
For information related to technology, visit HawksCode and EasyShiksha
ALSO READ: important-monsoon-tips-for-parents-and-children
Get Course: electrical-low-voltage-system-distribution-design