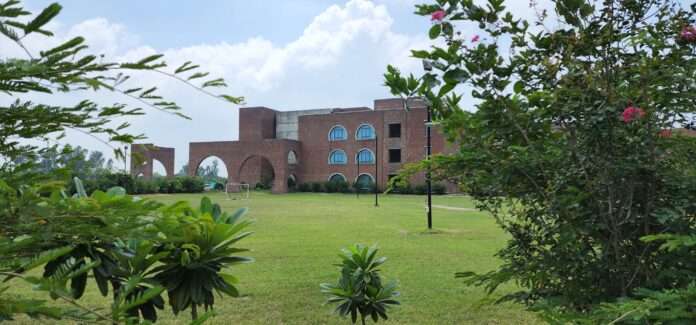 Kashipur | June 6th, 2023: IIM Kashipur, the leading Indian management institute, has secured 19th rank among the top 50 Management Institutes/Colleges in India in the National Institutional Ranking Framework (NIRF)-2023 ranking released by the Ministry of Education. IIM Kashipur has also become the only IIM to get into the Top 50 in NIRF- ARIIA (Atal Ranking of Institutions on Innovation Achievements) quotient, leaving behind other IIMs.
ALSO READ: Tree Plantation Program and Awareness Rally: Sparkling Initiatives by Swarrnim Startup & Innovation University on World Environment Day 2023
Among other institutes in India, the top position was occupied by the Indian Institute of Management (IIM), Ahmadabad. IIM Bangalore was at the second position, followed by IIM Kozhikode at the third position. Over 8,600 colleges participated in the National Institutional Ranking Framework (NIRF) in 2023.
Prof. Mala Srivastava, Dean of Academics, IIM Kashipur, said, "We are striving to improve the quality of teaching, learning and research at the institute. We rose from 33rd place in the NIRF rating in 2021 to 19th place in 2023. I have faith that the institute will continue to perform better across all the parameters in the years to come as it strives to rank among India's top 10 Management Institutes. We credit this success to the institute's improved perception in terms of research, placement opportunities, and learning environment."
The NIRF 2023 ranking framework evaluates institutions on five broad generic groups parameters such as teaching learning and resources, research and professional practice, graduation outcomes, outreach and inclusivity, perception.
Last month, IIM Kashipur held its 10th Convocation on campus for its flagship two-year MBA (2021-2023 batch), MBA Analytics, Executive MBA, and doctoral students. The Institute awarded degrees to a total of 353 students, including 9 doctoral scholars and 344 MBA graduates (260 two-year MBA students, 58 MBA (Analytics) students, and 26 Executive MBA students).

About IIM Kashipur:
Founded in 2011, the Indian Institute of Management Kashipur fosters management research and education to develop leaders who can positively influence society in a rapidly changing environment. It is among the elite leagues of IIMs in the country. IIM Kashipur has secured 23rd in NIRF 2022 rankings and 12th in Outlook-ICARE 2022 India's Top Government MBA Colleges.
The flagship programs of the institute are Masters of Business Administration (MBA) and Masters of Business Administration (Analytics). It is also the first management institute in the country to offer Executive MBA(Analytics) and MBA(Analytics) programs. IIM Kashipur has established a long-lasting relationship with prominent B-schools worldwide, including ESDES Business School, ALBA Graduate Business School, Solbridge International School of Business, and the Autonomous University of Madrid, in its pursuit of increasing global outreach. The Institute has also established three Centers of Excellence- Design Innovation Centre (DIC), Center of Excellence in Public Policy and Government (CoEPPG), and Foundation for Innovation & Entrepreneurship Development (FIED), to utilize the institute's knowledge resources to encourage innovation and entrepreneurialism.
The 200-acre campus is situated in the serene town of Kashipur, just 25 kilometers away from Jim Corbett National Park. The campus, nestled in the Himalayas, offers spectacular natural beauty that enhances the academic experience.
This year educate yourself and develop your career with EasyShiksha