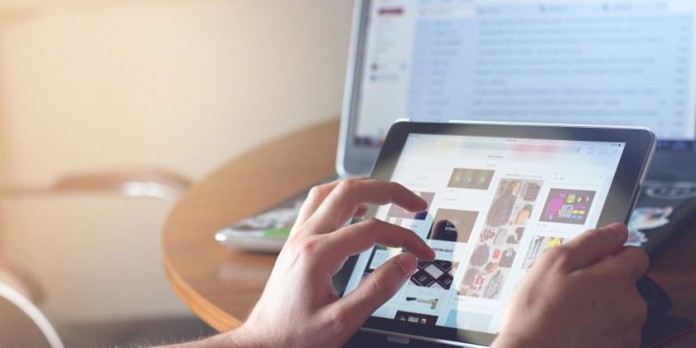 Formula E comes to India as Nissan Formula E Team targets double-points finish in the first new venue of Gen3 era
India (February 9, 2023) – On Saturday, the Nissan Formula E Team is set to compete in Round 4 of the 2022/23 ABB FIA Formula E World Championship as it heads to India for the first of four new venues in Season 9.
With 85 years of motorsport history and over a decade of EV expertise, Nissan's participation in Formula E is the perfect showcase of its commitment to electrification and sustainable mobility. Sustainability is at the core of Nissan's long-term vision, Ambition 2030 and the company is dedicated to providing innovative and high-performance electric vehicles to promote EV adoption globally. Formula E represents the pinnacle of EV technology and Nissan is driving the road-to-track transfer, bringing the joys of electrification to consumers and sports fanatics worldwide.
As Formula E comes to Hyderabad for the first time, the race marks a transition in the Indian market, showcasing a commitment to electrification and zero-emission vehicles.
Nissan shares the vision of India Government on promotion of electric vehicless and believes in a future of electric mobility for India. Through Ambition 2030, Nissan is working with stakeholders to make electrification a reality in India. The knowledge and insights gained from racing in Season 9 will be invaluable in making electrified mobility more accessible and sustainable in this market and will support Nissan's track-to-road transfer more broadly.
"Nissan's participation in Formula E is about electrifying the track and bringing the excitement of electrification to the forefront," stated Frank Torres, President of Nissan Motors India Pvt Ltd. "In Season 9, we not only aim to compete and excel, but also demonstrate the thrill of electric vehicles to the world. The NISSAN e-4ORCE 04 is our most efficient racing car to date, highlighting the capabilities of our EV powertrain technology and our expertise in electrification."
This season marks Nissan's debut competing as a unified team under its new name and sees Nissan take full ownership of all its operations in Formula E. Alongside the NISSAN e-4ORCE 04's enhanced powertrain capabilities, the team has also elevated the cars design. Unveiling a striking new livery, inspired by its Japanese DNA, the NISSAN e-4ORCE 04, features a cherry blossom pattern, commemorating a new age not only for the championship, but for the team itself.
When the NISSAN e-4ORCE 04 takes to the new street circuit in Hyderabad on Saturday, February 11th, the race will present a fresh challenge, as no previous data or experience is available on the 2.83-kilometer track. The track features high-speed corners, intense braking zones, and presents opportunities for overtaking at Turns 1 and 3. Nissan Formula E Team drivers, Sacha Fenestraz and Norman Nato, aim to improve upon their previous round results and target a double-points finish in the upcoming race.
"New circuits offer a whole new training ground," said Tommaso Volpe, Managing Director, Nissan Formula E Team. "There are many unknowns, so we've been working hard in the simulator to know what to expect when we arrive. It's all about finding the small gains that can help us when it comes to race day. Based on Mexico and Diriyah, we know we have a good car, and we can see where we need to improve. It's clear that qualifying is extremely tight, so we'll be aiming for strong lap times to give us more chance of scoring points with both cars."
Through Formula E, Nissan is bringing the best of Global Nissan to India and reinforcing its commitment to provide sustainable and authentic technologies for its customers. Nissan is taking steps towards this goal, recently showcasing its global premium vehicles – JUKE Hybrid, Qashqai e-POWER, and X-Trail e-POWER – as a demonstration of its electrification ambitions.
Season 9 marks a new era for Nissan's participation in the championship and the team is putting its expertise to the test, daring to do what others don't. The upcoming race in Hyderabad, India will deliver innovation and excitement both on and off the track as the thrill of electrification is celebrated on a global platform.
Qualifying at the Hyderabad Street Circuit begins at 10:40 IST (UTC +5:30) on Saturday, February 11th, followed by the race at 15:00 IST.
Sacha Fenestraz, Nissan Formula E driver, said, "I'm excited about racing in Hyderabad. The new circuit levels the playing field for me as a rookie. I'm looking forward to improving and learning at every race and getting used to the energy and tire management. I hope to keep progressing and finding the consistency needed to succeed in this championship."
Norman Nato, Nissan Formula E driver, added, "I'm eager to discover the new track in Hyderabad. We made progress in the previous round, and now we need to build on that to compete at the front of the field. The competition is tight this year, but we know where we need to improve. The hot and humid conditions will be a physical challenge, but we know our targets and will work to achieve them."
With its top three-star rating in the Environmental Accreditation Programme, a sustainability certification by the FIA, Formula E is the first carbon neutral sport in the world since its inception, and Nissan races in this all-electric world championship to bring the excitement and fun of zero-emission electric vehicles to a global audience.
Also Read: JAIN International Residential School announces JAIN Excellence Test (JET) 2023
This year Educate yourself and develop your skills with EasyShiksha