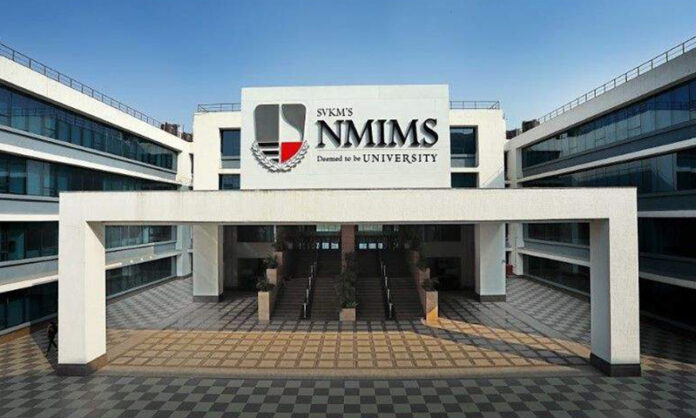 MBA Human Resource (HR) program will help deliver live corporate projects in industries such as BFSI, Automobile, IT, FMCG, Pharma, Telecom, Management Consulting, and Retail
The two-year program is full time and comprises seven required non-credit value-added workshops besides 106 credit programs spread across six trimesters.
Students can pursue an 8-10 week summer internship after completing the MBA HR program
Mumbai, 21st September, 2022: SVKM's NMIMS, a Deemed-to-be University School of Business Management (SBM) and India's premier business schools began registrations for the MBA HR program. The applications will be open till the end of October. Students at NMIMS MBA HR program will get an opportunity to learn the concepts of management along with human resources.
School of Business Management launched the two-year MBA Human Resource program in 2011 to develop professionals with a strong presence in HR and a deep understanding of business and other functions. MBA HR programs have consistently ranked among the nation's best. Upon completing the MBA HR program, students are eligible to complete an 8 to 10-week summer internship at the institute.
During the NMIMS MBA HR Summer Placements 2022, more than 30 companies visited the campus. Organizations like Google, Capgemini, Genpact, ICICI Bank, Infosys Consulting, Maruti Suzuki, Reliance Industries Limited, Wipro, Tata Communications have been offering a wide range of internships in domains like HRBP, HR Analytics, HR Operations, etc. Students also do many live corporate projects in industries such as BFSI, Automotive IT, FMCG, Pharma, Telecom, Management Consulting, and Retail (Brick and Mortar and E-Commerce).
The National Assessment and Accreditation Council (NAAC) has accredited the MBA HR program with Grade A+. Elaborating on the importance of the MBA-HR program, Dr. Hema Bajaj, Program Chairperson of MBA HR said, "We conceptualised the MBA HR program at NMIMS more than a decade ago with the goal of developing business-savvy and industry-ready leaders. This program has evolved today to help students build high competency levels in rewards, talent management, change and organizational development as well as technology, analytics, business strategy, ESG and finance. The goal is to produce HR managers who can drive organizational growth and transformation. We have developed highly qualified HR professionals who have been placed in organisations across diverse sectors, both nationally and internationally.
A total of 24 recruiters visited the campus last year, including 11 from Fortune 500 companies; the highest CTC was 29.09L. Our alumni are well-placed and recognized in companies such as Goldman Sachs, and DBS, to name a few. It is NMIMS' mission to produce competent HR leaders who are able to lead in a highly demanding, fast changing, future oriented and technologically driven environment."
Eligibility criteria:
The eligibility criteria are holding a Bachelor's degree in any discipline from a recognised university with a minimum of 50% marks in aggregate.
Registration process:
Start your NMAT 2023 Registration Journey at nmat.nmims.edu
Complete your GMAC registration and pay the fees 
After receiving your GMAC ID, click Step 2 and log in with your GMAC ID and password on nmat.nmims.edu
Fill in all the details in the NMIMS Registration form and pay the fees 
Congratulations! Your registration for NMAT 2023 is now completed.
Also Read: Binance Launches Blockchain Education Meetup Tour Across Francophone Africa 
About NMIMS' SBM:
SBM of SVKM's NMIMS, Deemed-to-be-University, is one of India's leading business schools with a legacy of world-renowned faculty and excellent placement program. NMIMS, which began as a business school 41 years ago, is known for its trailblazing curriculum. The school has consistently ranked among the top 10 B-Schools in the country since 1998, in various such published surveys. SVKM's NMIMS has been granted Category-I Deemed University status by Graded Autonomy Regulation 2018 by MHRD/UGC and the NMIMS Mumbai Campus is NAAC accredited with a CGPA of 3.59.
Visit EasyShiksha for skill development courses