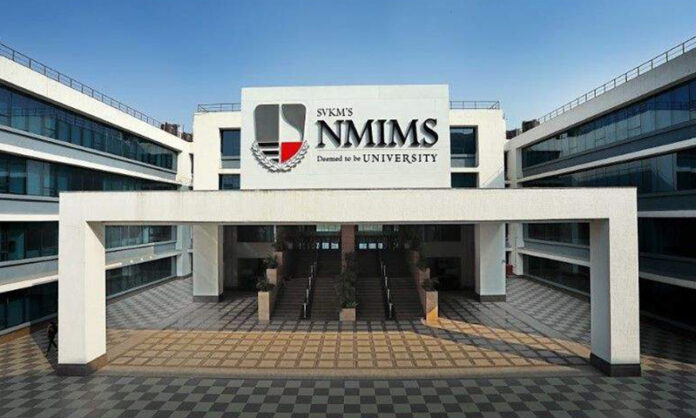 Mumbai, 26th December, 2022 : The Narsee Monjee Institute of Management Studies (NMIMS) School of Performing Arts has announced admissions on December 1 2022 for the upcoming academic year for its B.A. (Music – Indian Music) (Vocal/Sitar) and B.A. (Music – Western Contemporary ) (Vocals | Piano | Guitar | Drums) programs. School of Performing Arts came up with a unique concept of 'Naad Expression', a monthly concert for both the Indian and Western Contemporary students
The 3-year B.A. (Music – Indian Music) (Vocal/Sitar) is taught in a manner where both practical and theoretical knowledge is imparted to the students rigorously, and special Riyaz sessions organised regularly which add new dimensions to the learnings of the students, who can look forward to a thriving career
Whereas, B.A. (Music – Western Contemporary Music) (Vocals | Piano | Guitar | Drums) program, the students are trained by industry leaders with the overall approach of theory, practical and technological needs. Also it offers a 40-hour internship program to the 3rd year students under which they get a chance to work with famous musicians, composers and various production houses.
Their alumni are enjoying a fulfilling career in music by performing at major venues, and being associated by eminent musicians, and working at prestigious institutes like Artium Academy, the Crossroads School of Music, Swirl Music and Spark Studio. Some students have even formed their own bands and producing their own music and releasing singles.
Talking about the programs and SoPA, Dr. Vikas Bharadwaj, Associate Dean, School of Performing Arts, said, "The school is one-of-a-kind, providing a great opportunity to those who are passionate about music and gives them an avenue of their choice rather than having to opt for tried and tested courses. Also, the special care taken to design our curriculum and the most advanced music infrastructure at the school ensure that the students of SoPA emerge with solid foundations in the music stream of their choice – be it Indian or western music. Our strong industry linkages and expert faculty translate into a promising career for our students."
Also Read: Tanmay Prusty from Tata Consumer Products, Bengaluru
Eligibility criteria :
Both programs require candidates to have passed 10+2 or equivalent examinations in any stream and having obtained a minimum of 50% aggregate. Special consideration is given to students who exhibit special skills and proclivity to music.
The selection of students for both the programs is made on the basis of 2-5 minute unlisted and unedited YouTube videos uploaded by them. Shortlisted students are called for an online audition at a date provided by the school.
About the School of Performing Arts :
SVKM's NMIMS is deemed to be University, School of Performing Arts (SoPA) is well equipped with the state-of-art infrastructure, providing new age music labs and supporting technological aided teaching. Because of its small batch size, the faculty provides personal attention & mentorship to every student thereby bringing out the best in them. The curriculum has been designed to ensure high standards of music education with the guidance from professionals to make students future-ready. With eminent faculties having strong industry tie-ups SOPA has been able to provide an exciting range of career opportunities to all students.
About NMIMS
Established in 1981, Narsee Monjee Institute of Management Studies (NMIMS) is today recognized as a globally reputed university with strong industry linkages. Having duly earned every coveted accreditation and top ranking over the years, making its credibility unshakeable. It offers multiple disciplines across eight campuses that consist of 17 specialized schools, more than 17,000 full-time students, and about 800+ full-time faculty members, including ten faculty members with the Fulbright and Humboldt Scholarships for post-doctoral research. Shri Vile Parle Kelavani Mandal (SVKM) led the foundation stone of this esteemed university to cater to the rising demand for management institutes in the country. NMIMS is known for its consistent academic quality and research-focused approach toward holistic education.
Visit EasyShiksha for skill development courses