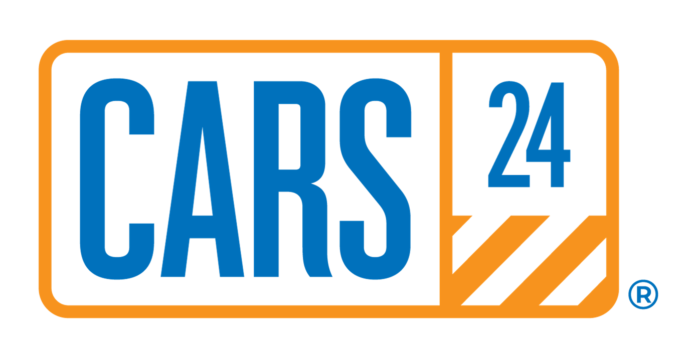 Indians sold cars worth more than INR 1,250 crore within the first 90 days of 2023
100% increase in sales of pre-owned cars compared to Q1 2022 led by Tier II and other markets
Maruti Swift remains the most popular brand in the used car segment for Q1 2023
New Delhi, 6 April 2023: The Drive Time Quarterly Report by CARS24, India's leading Auto-Tech company for pre-owned vehicles, has shown a significant shift among Indian consumers for purchasing and selling pre-owned cars. The first quarter of the calendar year 2023, especially, saw a growth in demand for used cars across the country. CARS24 recorded a massive 100 percent jump in sales in the Jan-March quarter (Q1-2023) as compared to Jan-March quarter (Q1-2022).
Used cars are a viable alternative as an increasing number of customers look for affordability and value when purchasing a car, more so with the availability of financing options and extended warranties on offer. The growing popularity of online marketplaces and digital platforms for buying and selling used cars has contributed to making the entire process more convenient.
ALSO READ: IIM Lucknow & Emeritus roll out Chief Human Resources Officer programme to nurture future-ready HR leaders
With the convenience of being able to complete the entire purchasing process from home, including financing and delivery, online platforms have made it easier than ever to buy a car online. According to the CARS24 report, Indians spend just 3 hours on average researching cars online, with the ability to browse an extensive selection of vehicles with transparent pricing. Many dealerships are now conducting the entire sales process online to cater to the growing demand for online car buying.
Commenting on the recent trend, Gajendra Jangid, Co-Founder of CARS24, said, "With the resumption of work from the office and the importance of personal mobility, the second-hand car market is experiencing remarkable growth across India. Our observation of this emerging trend has us excited to embark on this journey with our customers and revolutionize the way India approaches the used car market."
Highlighting key trends and parameters of buying a car, the report defines the country's car-purchasing behavior in the coming quarters of 2023.
"Pehli Pasand Maruti," but Other Brands Also Close in on the Top Spot
In Q1 2023, Maruti Suzuki continued to dominate the used car market, maintaining its pole position as the top searched brand on the platform and leading the pack in terms of the most cars sold. The platform reported that Maruti Swift hatchbacks, which include the Swift and Baleno, were the most popular Maruti cars sold in Q1 2023. Out of the total cars bought on CARS24 in Q1, a whopping 40 percent were Maruti, with a majority of buyers coming from Lucknow, Patna, Kochi, Surat, and Chandigarh. Maruti's performance was closely followed by Hyundai, Honda, and Renault.
Fun Fact: According to sources, 42% of cars sold in 2022 were white, and white cars remain the top choice among Indians when purchasing a pre-owned car. (As per the media source)

"Chahe Lucknow ho ya fir Patna": Leading the Way for the Highest Number of Car Deliveries
There has been a significant surge in the sales of pre-owned cars in Lucknow and Patna, with these cities experiencing a notable uptick in car deliveries. The Swift and Grand i10 are the most sought-after models in both cities, a testament to their popularity among Indian car buyers. With more consumers turning to the pre-owned market, it is clear that these two cities are leading the way in driving the growth of the used car industry in India.
Fun Fact: The cheapest car that was bought in India was the Maruti Suzuki 800 in Bangalore for INR 125000 and the Maruti Suzuki Alto in Delhi for INR 132000.
Amongst metro cities, New Delhi purchased the maximum number of cars in Q1, followed by Bangalore, Mumbai, Hyderabad, and Gugaon. Cruising through the heavy traffic with its smaller size and great speed, Maruti's Swift was the most popular car, followed by the Hyundai Grandi10.
"Best Price Kaha Milega": Exploring Your Options for a Lucrative Deal
CARS24's Drive Time Quarterly Report uncovers yet another fascinating development: in just 90 days of 2023, Indians sold cars amounting to a whopping INR 1250 crores+ on the platform. This figure speaks volumes about the willingness of Indian consumers to explore and adopt new ways of buying and selling their vehicles, as well as the trust they place in CARS24's services. As the automotive industry continues to evolve with new trends and technologies, it is exciting to see how this will shape the future of car sales and ownership in India.
Fun Fact: Even after being discontinued, the Volkswagen Polo remained among the top searches conducted by users. (As per industry source)
"EV Bhi Hai Kya": Indians are increasingly looking for green mobility as an option.
As India pushes ahead with the adoption of electric vehicles, pre-owned car buyers have a chance to venture into this promising market. CARS 24, which features the keywords electric and EV, has recorded a significant volume of EV searches. Although these figures are relatively minor compared to the platform's quarterly total of 1.7 million searches, they indicate an increasing demand for pre-owned EVs.
Apart from EVs, customers have also been looking for CNG cars.
Fun Fact: Uttar Pradesh and Delhi are the two leading states in India in terms of registered electric vehicles (As per industry source)
"Baat Pate Ki" Understanding OBD2: The On-Board Diagnostics System for Your Car
The OBD2 is a computerized system that oversees and communicates the performance of a vehicle's engine and other parts. It has significantly influenced the automotive sector, especially the second-hand car market, by enhancing transparency, improving the quality of used vehicles, and increasing costs for dealers. It also offers advantages to consumers by providing them with more reliable and efficient vehicles. As prices continue to increase, prospective buyers are increasingly inclined towards purchasing well-maintained pre-owned vehicles, providing a lucrative opportunity for the organized used car market that is expected to witness a 10-15% growth with the introduction of OBD2.
About Cars24
Founded in 2015,CARS24 is the leading global AutoTech company for pre-owned vehicles, with a robust presence in India, the Middle East, Australia, and Southeast Asia. With a consumer-first approach, CARS24's mission is to transform the used car industry by taking the entire journey of searching, buying, selling, and financing online. Leveraging the latest technology advances, CARS24 has set up multiple state-of-the-art Mega Refurbishment Labs; creating new industry benchmarks for high-quality used cars.
This year Educate yourself and develop your career with EasyShiksha