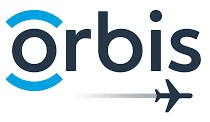 For this project, Orbis has partnered with VMA Netra Niramay Niketan, Chandi, West Bengal and PBMA's HV Desai Eye Hospital, Pune, Maharashtra.
The initiative will upgrade patient counselling infrastructure, develop systems and processes, and build a cadre of mentors for training other counsellors in the region
Patient communication curriculum will be developed for ophthalmologists, hospital heads, counsellors, optometrists, and nurses
From 2024, both partner institutions will provide consulting services to other hospitals in their respective regions
New Delhi, 14nd March 2022: Orbis, a global non-profit organization working to reduce avoidable childhood blindness in India, launched its new initiative on developing Regional Training Centers on Patient Communication today. The three-year project, supported by Foundation for Health and Mind Development, will strengthen patient counselling for two eye hospitals in India's eastern and western regions- VMA Netra Niramay Niketan, Chandi, West Bengal and PBMA's HV Desai Eye Hospital, Pune, Maharashtra. The initiative will develop the patient counselling infrastructure at the two partner hospitals, improve internal systems and processes to ensure effective patient communication, as well as provide courses and regular training programmes on patient counselling to other hospitals in the region. The project focuses on patient-centered care to help counsellors and practitioners understand patients' expectations and tailor communication to address the needs of patients and their families.

"Patient counseling is an important aspect of medical or surgical management of a disease. Every patient has a right to know about the nature of the ailment and the treatment benefits suggested by the ophthalmologist. In developed countries, this part of treatment is managed adequately, but in developing countries like India, patient counseling is very much neglected. The project will strengthen the counseling departments at the two hospitals in terms of infrastructure and human resources. A good counseling department in a hospital can reduce the workload of the ophthalmologists, mid-level ophthalmic personnel and enable them to spend their time more efficiently in clinical activities," says Dr. Rishi Raj Borah, Country Director, Orbis India.
Under the project, Orbis will renovate and upgrade the counseling and waiting room areas of the two hospitals and build patient communication curriculum for not just counsellors, but also ophthalmologists, nurses, and optometrists. Orbis will work with counselling and medical experts across the country to build and train cadre of mentors/ trainers in patient communication. On completion of two years, the partner hospitals will serve as regional training hubs for patient counselling and education, providing regular courses and consulting services to other eye hospitals in the region. The training material will be made available in local/preferred languages so that counsellors in the region can access it. The course duration can range from four weeks to six months and will include both in-person and online training sessions. The initiative will also facilitate a top management buy-in in its mission to strengthen patient communication, by offering a 5-day blended learning course for heads of eye hospitals.
Important Announcement – EasyShiksha has now started Online Internship Program "Ab India Sikhega Ghar Se"
"As part of the project, we will educate the management of the partner hospitals on the importance of effective patient counseling and how the department plays a key role in reducing patient drop-outs and improving hospital revenue. Effective counseling would lead to an informed patient, who understands eye diseases, and a patient who not just adopts the collaborative treatment plan offered to him/ her; but also act as a brand ambassador, spreading the good word about hospital eye care services," adds Mr. Kenneth Youngstein, Founder, Foundation for Health and Mind Development.
The project will set up a framework for hospitals to track developments on a regular basis. To understand the effectiveness of counselling services, the hospital quality department/head of the patient counselling department will consistently measure metrics such as surgical conversion rate, compliance to follow–up, reduction in patient drop-out rates, and so on. Furthermore, patient satisfaction survey/questionnaire forms will be created to assess the level of satisfaction of patients who use the counselling services at both institutions. From year three (in 2024), the two regional resource centers will provide consulting services to other hospitals in their respective regions to improve infrastructure of counselling department, streamline processes on effective patient communication and train other counselling teams. 

Orbis began engaging its 30 Indian partner hospitals through a series of webinars in 2020, followed by virtual patient counselling trainings in 2021. More than 150 counsellors and optometrists attended the seven webinars held in 2020, and over 120 counsellors attended the six regional virtual trainings held in 2021. The virtual trainings held in 2021 featured a variety of themes, including the basics of counselling and, clinical and counselling insights on cataract, glaucoma, and pediatric eye conditions. The trainings not just included presentations and discussion by 18 ophthalmology and counselling experts across the country, but also involved hand-on training through role plays. The participants were also trained on use of Eye Book, a visual aid to help patients understand the eye conditions through illustrations and day-to-day examples. The book has been developed by Orbis and FHMD, in eight regional languages.
ALSO READ: Magenta ties up with Xavier Institutes (part of the Jesuit Educational Network) to set up EV Charging Stations at multiple campuses
Want to improve your skill visit: EasyShiksha