Hyderabad, 22.12.2022: Orchids The International School (OIS), one of the leading K12 chains of schools, has once again proven to be the best-in-class provider of education in India. OIS Kapra clinched the 'Excellence in adopting Intercultural & Practical Learning based Pedagogy' award. On the other hand, OIS Bachupally clinched the 'Excellence in Adopting Effective Sports Education & Skill Development Programs' award at the Eldrok India K-12 Summit.
Speaking on the achievement of her branch, Dr. N Aruna Rao, Principal, OIS – Bachupally, said, " We believe that participation in sports and physical activities, both inside and outside the classroom, positively impacts students' academic performance and efficiency. This award comes in recognition of our efforts in showing exemplary performance in the field of education, sports and co-curricular activities by emphasizing the innovative teaching and learning process, thus producing excellent results in diverse fields.
Taking pride in her school's achievement, Paramjeet Salota, Principal, OIS- Kapra, said, "Orchids The International School provides an integrated curriculum and a comprehensive learning environment. We focus on experiential learning and nurture the students to be lifelong learners. We aim at redefining learning methodologies and providing holistic education to our students to create future-ready 21st-century learners."
As part of the event, Dr. Aruna Rao also participated in the panel discussion on 'NEP 2020 – Coding Analytics' to discuss several ways in which students can get to explore coding.
Eldrok India K-12 Summit is a platform where one gets to meet leading school owners, Edupreneurs, influential educationists and some of the best-regarded thought leaders, corporate executives, government officials, consultants & policy makers under one roof.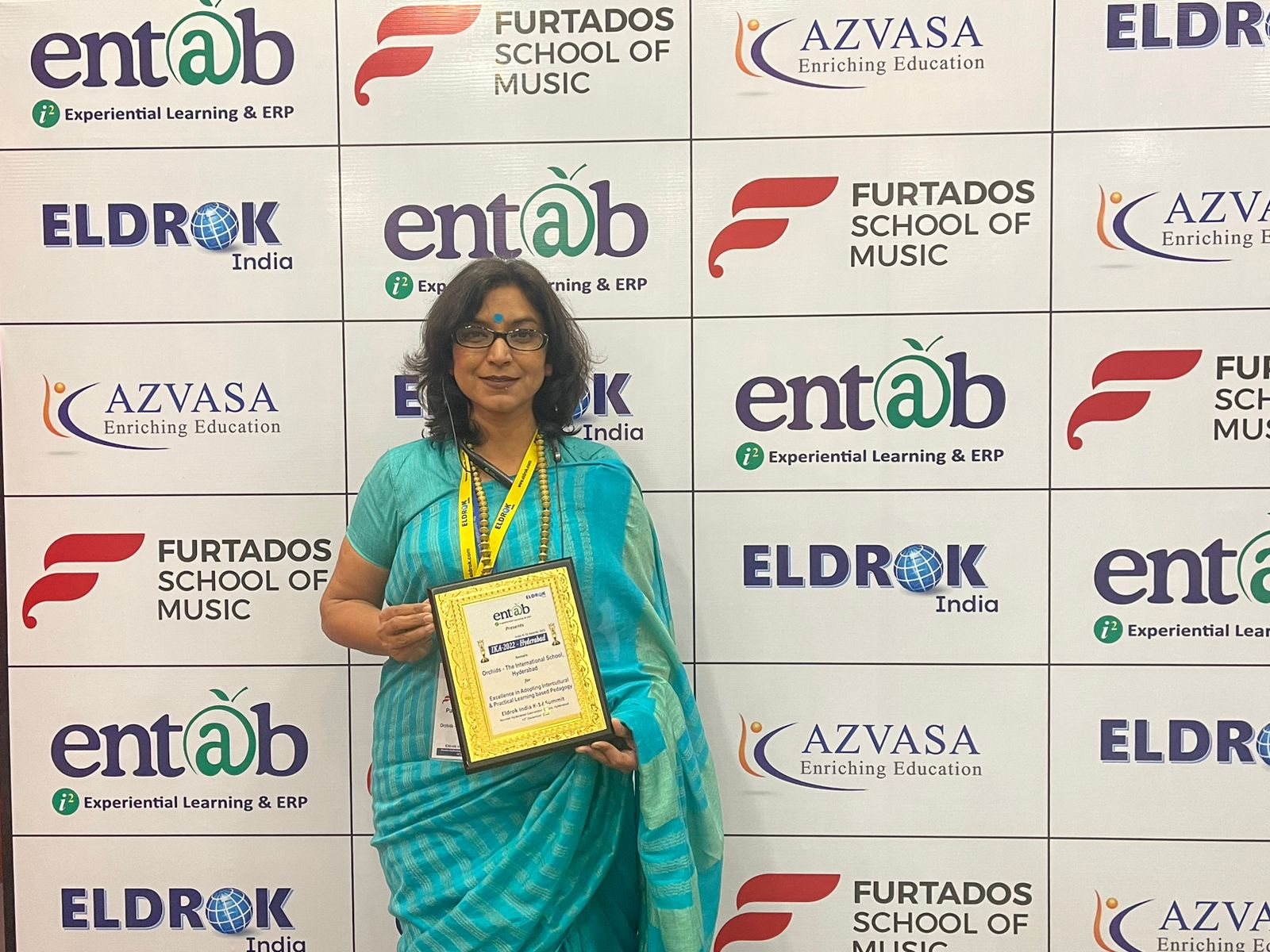 Also Read: UGC confers autonomous status to K.P.B Hinduja College of Commerce
About Orchids The International School
Orchids The International School is one of the leading international K12 school chains in India and started its journey in 2002 with its first branch in Hyderabad. In less than two decades, it has grown into 90 branches spread over 25 major cities- Mumbai, Bengaluru, Pune, Hyderabad, Gurgaon, Chennai, Kolkata, Nagpur, Indore, and Aurangabad. Modern physical infrastructure, personalized attention, and a carefully curated curriculum provide uniformity in all OIS schools. Orchids The International School follows the CBSE and ICSE infused with International teaching methodologies to provide a strong emphasis on personality development along with academic excellence. Currently, it has over 75000+ students and 7000+ teaching and non-teaching staff.
Orchids' core anthem is "Shaping minds, Touching lives."
Visit EasyShiksha for skill development courses