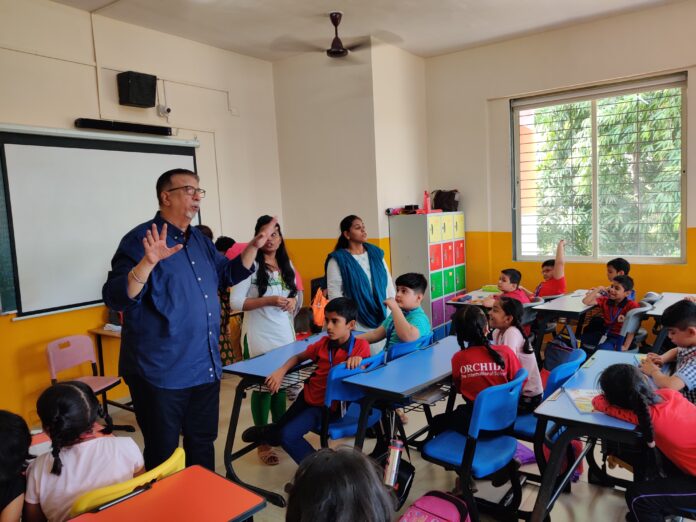 The inauguration sessions were held in Borivali and Kurla Branches and the drive will continue for the next three months across Mumbai branches in a phased manner
Mumbai, 4th June 2022: On the occasion of World Environment Day, Orchids – The International School, the leading K12 school chain in India, has partnered with Citizens Association for Child Rights (CACR), a development partner of UNICEF for WASH (Water, Sanitation and Hygiene) Schools, Communities, and Healthcare facilities to sensitize its students to commemorate International World Environment Day. With the vision of creating a garbage-free Mumbai, the school has initiated the program from its Borivali and Kurla branches in the first phase.
CACR with the support of UNICEF and Blue Planet Environmental Solutions Pte Ltd is implementing this pilot project Collective Drive Responsibility- Recycling in Mumbai and neighborhood municipal corporations to demonstrate plastic waste management through segregation at source and recycling.
Speaking on the initiative, Ms. Sarvamangala Koti Singhal, Head of Public Relations, Orchids The International School, said, "Our children are the changemakers of tomorrow. So, it is imperative that they understand how our everyday activities can contribute towards creating a bigger impact on the environment and avert the effects of climate change. Children are empowered to educate others around them also about sustainable practices and they act as responsible climate warriors at home and school. Hence, this is the perfect time to make them aware of the toxic after-effects of our actions toward nature.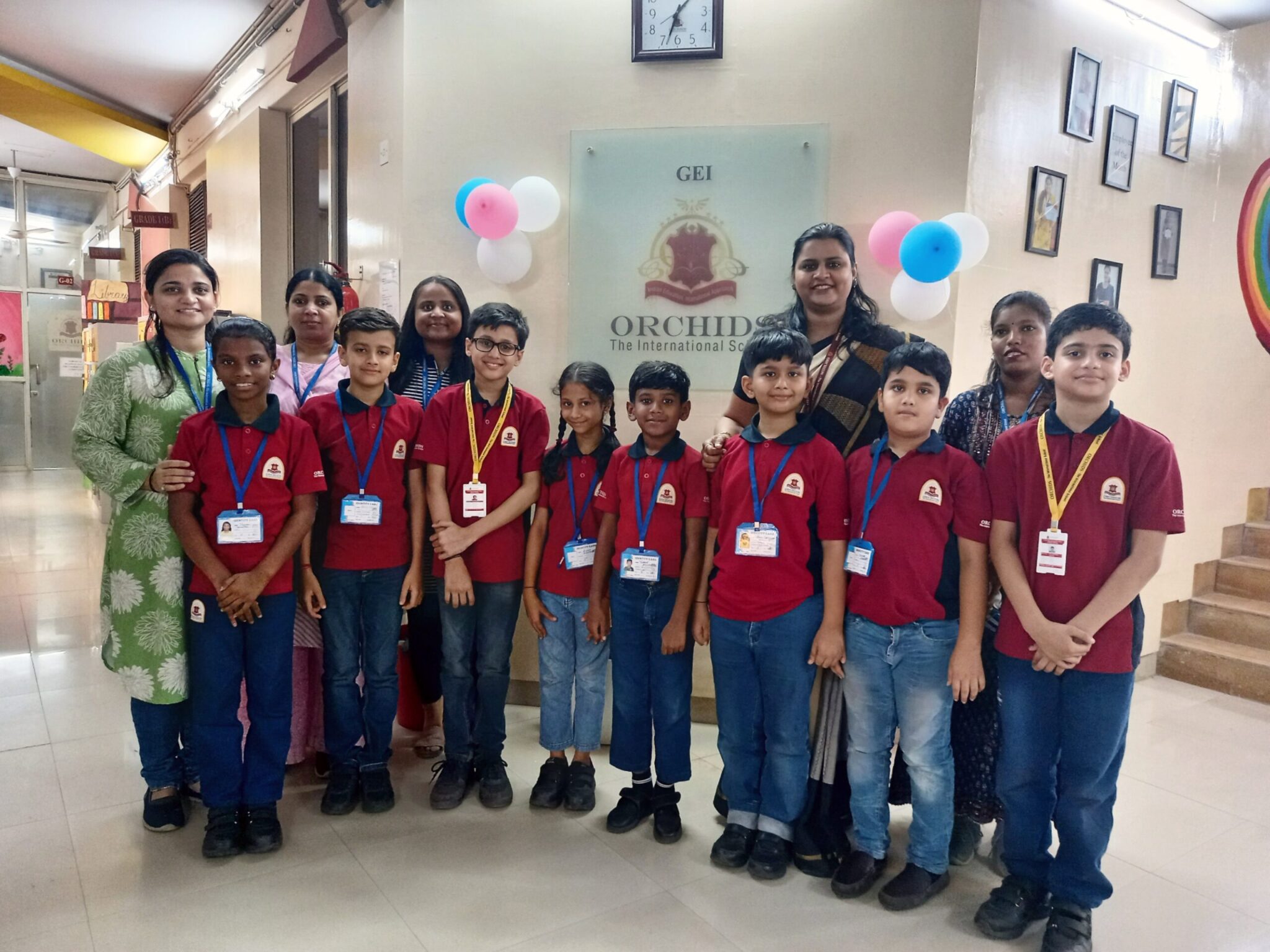 We, at Orchids, believe with the right guidance and smaller steps like this we can bring a positive change and make our environment pollution-free. Hence, we encourage our students to take part in such initiatives and become an Eco-warrior"
As part of the program, CACR has registered the schools, and students from the 1st to 10th Grade participate via the Blue Nudge platform. The NGO conducted a sensitization session with the students to explain the modes by which waste needs to be segregated. Volunteers from CACR will visit the school every 15 days to collect the waste accumulated by the students of each school from their vicinity. This will include wastes like plastic cups and wrappers, etc.  Upon completion of the project, the students will be rewarded with 2000 points while the schools will be given a trophy for participation.
CACR will transport and recycle the waste with the help of its Singapore-based partner, Blue Planet Environmental Solution, a waste management company. The NGO will make usable products like benches, waste bins, and desks with recycled waste and provide it back to the school.
While speaking on the occasion, Mr. Anand Ghodke, WASH Officer, UNICEF Maharashtra said, "The second phase of the Swachh Bharat Mission calls for garbage-free cities, which eventually means that all residential, commercial, and public places need to follow the basic principles of cleanliness.Plastic in any form is certainly not an environmentally friendly option despite it appearing to be more comfortable momentarily even. Given the climate change deliberations globally, plastic waste is considered one of the most dangerous attributions to the environmental crisis if not managed properly.
READ: Grade 10 student from Bangalore was selected for LEAD's 'Super 100' scholarship program
In the interest of safeguarding our villages and cities from the long-lasting impacts of increased plastic use, it is imperative that we need not only initiate actions but need to ensure that the backlog is also addressed.
Children are our next generations, and to have them in these actions, we must bring them into the mainstream of climate change discussions. We have initiated Collective Responsibility Drive – Recycling to engage, sensitize, and increase the participation of these young minds in the process of the climate change discourse. Their involvement initially in the plastic waste management concept would be a game-changer."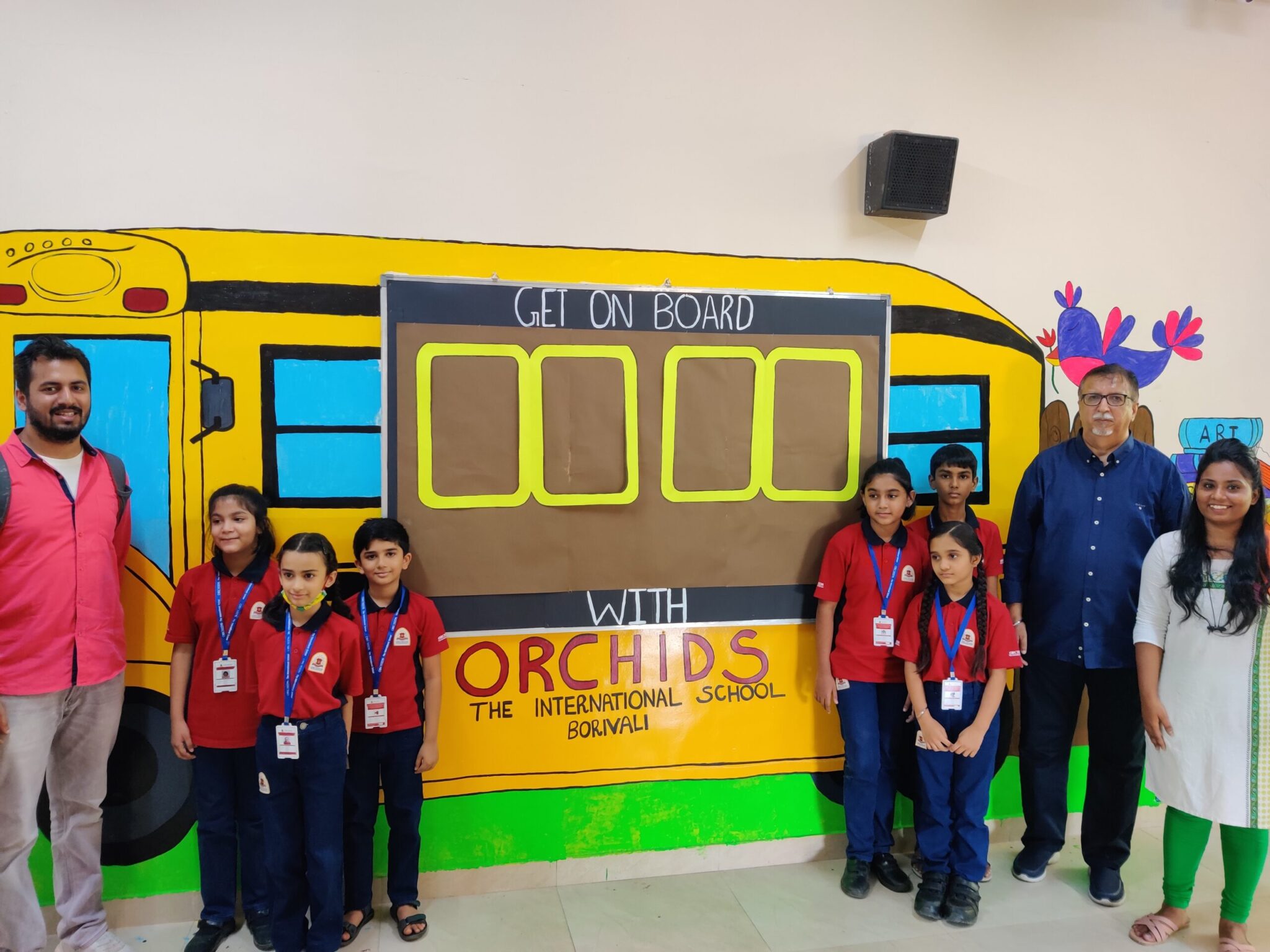 Keeping the theme of World Environment Day in mind #OnlyOnePlanet, Orchids – The International School is planning to implement this initiative across all its 60+ schools in India throughout the year. The objective of the program is to promote segregation of waste at the source as well as recycling it. This is in line with the goals set by the Swachh Bharat Mission (Urban) 2.0 to fast track the country's smooth transition to a circular economy.
  visit EasyShiksha for skill development
About Orchids – The International School
Orchids-The International School is one of the leading international K12 school chains in India had started its journey in 2002 with its first branch in Hyderabad. In less than two decades it has grown into 60 branches spread over 11 major cities- Mumbai, Bengaluru, Pune, Hyderabad, Gurgaon, Chennai, Kolkata Nagpur, Nasik, Tumkur, Aurangabad. Modern physical infrastructure, ensuring personalized attention by following a 1:12 teacher-student ratio, and a carefully curated curriculum provide uniformity in all Orchids schools. Orchids follow CBSE and ICSE curricula infused with international teaching methodologies to provide a strong emphasis on personality development along with academic excellence. Currently, it has over 45000+ students and 3000+ teaching and non-teaching staff.
 Orchids' core anthem is "Shaping minds, Touching lives".