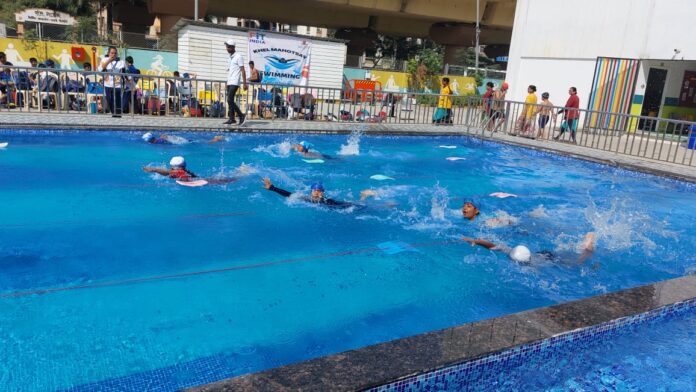 Pune, 20.12.2022: Orchids The International School organized an Inter-school multi-sport event – Khel Mahotsav, in order to nurture the young talent in the field of sports and instill a sense of sportsmanship in them. OIS Khel Mahotsav is a first-of-its-kind initiative to provide an open platform for children to showcase their talent and proficiency in various sports disciplines such as Taekwondo, Athletics, Basketball, Swimming, etc.
Top Networking Online Courses
More Courses With Certification
The first edition of Khel Mohatsav commenced with the 'Swimming Touch the Wall' Competition hosted at OIS Chinchwad. A total of 132 OIS students participated in the 15M and 30M freestyle swimming relay Commander Jennies Paul, Officer in Charge, Naval Training Team, was the chief guest at the event. He shared his insights about working in the Indian Navy and gave tips on how students should focus on their health and fitness, and he congratulated the winners.
Also Read: Binance Boosts its Global Law Enforcement Training Program to Meet Growing Demand
On the Commencement of Khel Mahotsav, Varsha Agarwal, Principal, Orchids The International School, Chinchwad, said, "Sports education has always been considered as an integral part of the curriculum at Orchid The International School. Such sports competitions not just improve their physical fitness but also their psychological development by increasing self-confidence, problem-solving skills, and concentration and help in reducing stress and anxiety built amongst the students, which is quite common to notice in today's time. We tell our students that sport has far-reaching benefits that go beyond the physical. It is not all about winning or losing; rather, achieving goals, working together as a team, and friendly competition is what sports aim for; their effort to participate is most important'.Students from across various branches are highly excited about Khel Mahotsav and are participating in full swing. The finale of the Khel Mahotsav will be held at the end of January. 
Visit EasyShiksha for skill development courses