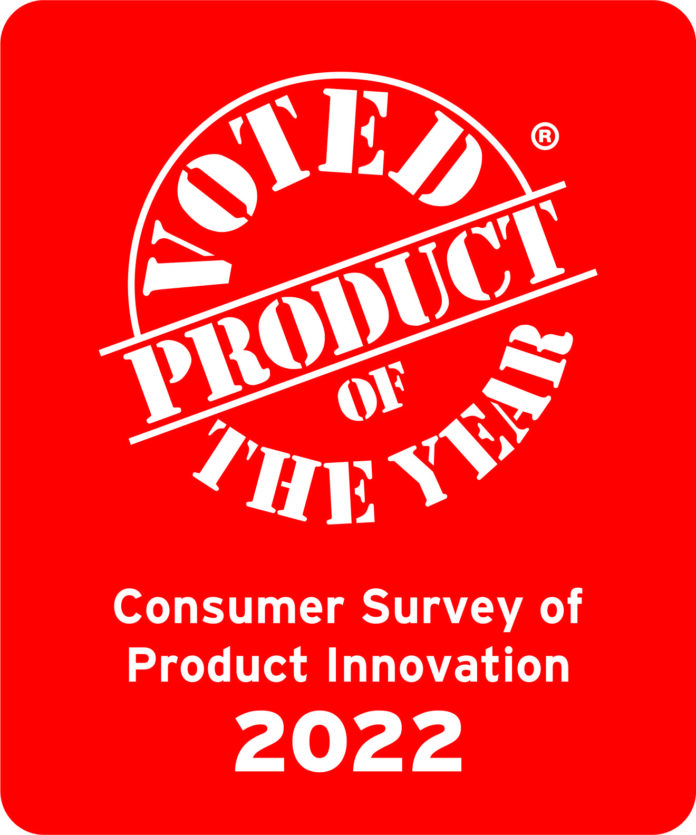 · Oswaal Books has won the "Product of the Year 2022" award.
· It was nominated in the sample question paper category.
· It recorded sequential revenue growth of a whopping 40% in FY22
New Delhi, June 2nd: The leading Indian educational publisher Oswaal Books has been named as India's most significant consumer-voted award for product innovation and added to the glorious list of "Product of the Year 2022" Winners.
The "Product of the Year" award was established more than thirty years ago in France and has demonstrated its expertise in guiding consumers to the highest quality products in their markets in over 70 countries around the globe. Backed by the votes of an exceptionally large consumer base, POY rewards manufacturers for their innovation and quality and has acknowledged Oswaal Books' tremendous efforts in the field of education in the sample question paper category.
READ: India CSR launches the inaugural 'ESG for All: Sustainability First' Summit
Oswaal Books, an Agra-based educational publisher, brings expertise and experience of 37 years in the industry. It brought Oswaal 360, a one-of-its-kind technological advancement, amidst pandemic period, which is a specialized online test preparation platform. Oswaal 360 has amassed a whopping one lakh users since its inception, allowing the organization to elevate its workforce from a mere 120 employees to more than two hundred, all in a single year. Oswaal Book's workforce consists of creative enthusiasts from India's most prestigious universities, which is a testament to the exceptional quality it provides.
Oswaal Book's unprecedented rise to popularity lies in the potential of its help books to cater to students' educational needs, may it be students sitting for CBSE, ISC, ICSE, CAT, JEE, NEET, CLAT, RRB NTPC. These all-encompassing textbooks are recommended by over three lakh teachers all over India and are considered a trusted academic source by approximately 65 lakh parents. Apart from that, more than three million students entrust their educational preparation to Oswaal Books' guidelines every year and reap the fruits of their efforts. The immense popularity Oswaal Books has amassed is evident through the inordinate trust educators of India put into it.
Prashant Jain, the CEO of Oswaal Books, felt generous at his organization's victory and expressed his regards to the students of India for their love and faith towards Oswaal Books. He further added, "Together we'll build a better future for India and Indian Educational Curriculum". He also expressed his regards to POY for their generosity by saying, "We're happy to win the award and extremely happy to know that students are reading our content. We promise to serve the best to students in the forthcoming years too."

  visit EasyShiksha for skill development  
The particularly immense popularity of the CBSE and other help books has resulted in sequential revenue growth of 40% in FY22 for Oswaal Books, and the organization can be seen endeavouring to reach the significant higher levels of success.
About Oswaal Books and Learning Pvt Ltd
Founded in 1984 by Mr. Naresh Jain, Oswaal Books provides specialized guidebooks for K-12-CBSE, ICSE, ISC and Karnataka Board. The company has also initiated the publishing of competitive exam books this year, including JEE, NEET, RRB NTPC, CAT, and CLAT, along with several others. Currently, Oswaal Books publishes more than 700 titles in English, Hindi, Kannada, Malayalam, Marathi and so forth every year, and is envisaging to add 50 new titles every coming year. Today, Oswaal Books has successfully ascertained the position of the epitome of exam-oriented educational books and supplements provider. As of now, more than 5000 schools, almost 3 lakh teachers, 13 million students, and their parents, confide their trust in Oswaal Books.