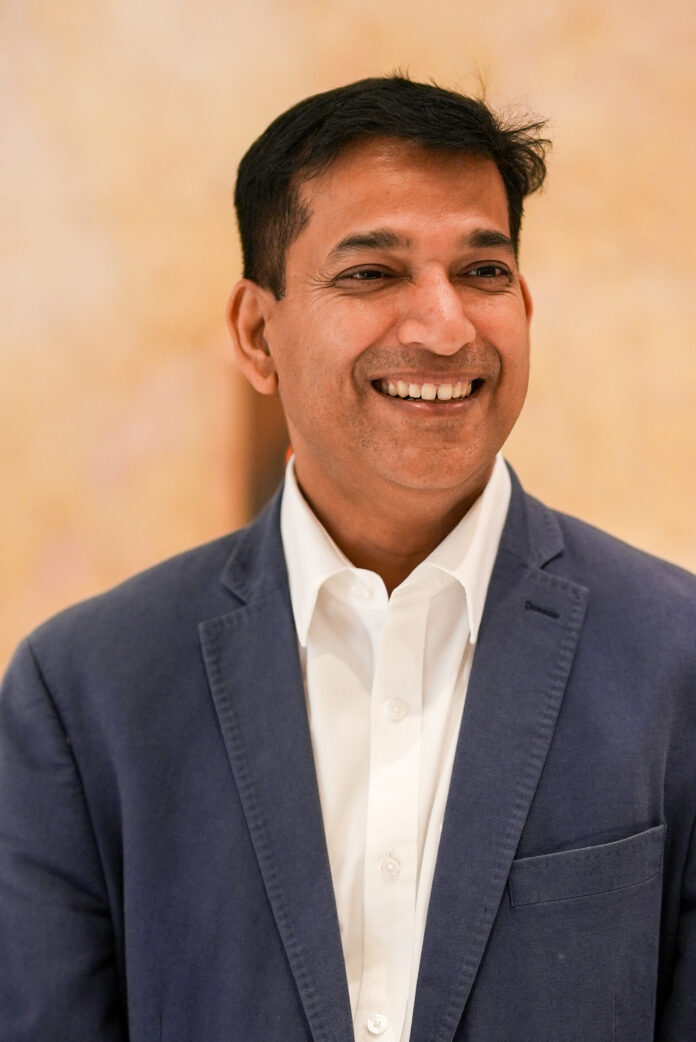 Students from grade 1-13 to win scholarship worth 1000 crores and many exciting rewards with SCORE STEM Challenge 2022
Hyderabad, India, 26th August, 2022: Want to boost your skills through a competitive approach? Want to pursue prestigious and high-quality school education? Want to pursue foundation courses and test preparation exams such as JEE Main, JEE Advanced, or NEET with scholarships? Want to join a larger eco-system of motivated learners spread across India?
The answer is SCORE STEM Challenge Scholarship 2022. Backed by 36+ years of academic excellence and expertise in producing top rankers year on year, SCORE STEM challenge 2022 by Sri Chaitanya, is poised to bring forward nation's most refined intellectual minds so that success becomes a big possibility. This is a platform for students of classes 1 to 13 who are looking for school admissions, foundation courses, and test preparation exams like JEE Main, JEE Advanced, or NEET and want to avail scholarships for the online & offline courses.
The logo for India's largest scholarship worth 1000 crores was unveiled today in Hyderabad. The main objective of SCORE is to find and support meritorious students who are facing challenges to have an opportunity to get quality education are not able to do so only because of weaker economic conditions. Top rankers in the exam will receive global standard mentorship from highly qualified faculty and the finest coaching for IIT/NEET/AIIMS and all such competitive exams.
Speaking on the occasion, Sushma Boppana- Academic Director of Sri Chaitanya Educational Institution & Co-founder, Infinity Learn, said that "SCORE STEM Challenge Scholarship 2022 is a very important event for Sri Chaitanya Group as it symbolizes the efforts of the institution in fostering talent, aptitude and skills over the decades. It's in the mission of the institution to find, identify, train and create tomorrow's leaders. Sri Chaitanya Group has been relentlessly conducting many industry-leading educational initiatives, employing innovative methodologies and instruction methods to bring about revolution in the education sector".
"Sri Chaitanya Group has always had a passion to bring education to everyone and particularly to the classes that didn't have the access to quality education. The whole philosophy is fostering social progress through education. This is the cornerstone on which the institution still operates. The group has committed itself to supporting meritorious students from underprivileged backgrounds who often don't have the opportunities to make their dreams of higher education a reality." added Seema Boppana, Academic Director, Sri Chaitanya Techno Schools & Co-Founder, Infinity Learn.
Ujjwal Singh – CEO & President, Infinity Learn stated, "SCORE STEM Challenge Scholarship  2022 is a great opportunity for students to gain the scholarships needed for continuous 
ALSO READ : IIM Calcutta announces 15 batch of the Executive Programme in Leadership Management with Emeritus 
education. This is especially beneficial to students who are forced to discontinue their education due to economical constraints and have no other avenues for financial help. Since Sri Chaitanya believes strongly in the upliftment of the underprivileged and closing the achievement gaps between different economic groups, we have earmarked Rs.1000 crore for scholarships and other exciting rewards."
The SCORE STEM Challenge 2022 will be conducted in the following dates.
18th  September, 16th October, and 13th November. The last day for registration is 3 days before  the exam date. Students can take the test from anywhere in India by signing in to Infinity  Learn website or visit Sri Chaitanya campuses. Students from grade 1 to 13, studying in any  institution affiliated with either state, central, or international board as Students can register  and enrol for this Scholarship exam. 
Students taking the SCORE STEM Challenge Scholarship 2022 can win up to 100% scholarship apart from other exciting prizes like fully paid trip to NASA, Laptops, Smart Watches, etc. The results will be announced on 15th December 2022.
About Sri Chaitanya Group
Established in 1986, Sri Chaitanya Group of Educational Institutions is spread across Telangana, Andhra Pradesh, Tamil Nadu, Karnataka, Delhi, Himachal Pradesh, Jharkhand and Madhya Pradesh with 7+ lakh leaners across schools, colleges and coaching institutes. For nearly 36+ years, Sri Chaitanya has been preparing students for excellence not only in academics but also in their future career paths. We have made this possible through meticulously crafted curriculums, classroom structures, and teaching strategies that build and strengthen their foundation, increase their grasp of core concepts, and empower them to think creatively in our rapidly evolving world. Th institution produces 100 percentile rank holders from JEE and NEET and Top All India ranks every year. In a span of 36+ years, Sri Chaitanya has become Asia's largest educational group and is known to introducing novel academic programs that have helped students enter some of the premier engineering and medical colleges.
About Infinity Learn
Asia's largest Education group Sri Chaitanya, Infinity Learn is the fastest-growing EdTech  company in India. Led by people with the purpose to 'Power Learner's Progress' has achieved  one million-plus registered users and 100K+ paid users on the platform in a span of 10 months  since its commercial launch. We have over 10 million + questions attempted by learners on  our platform so far and robust 500K+ questions in our question bank with over 300K+  solutions (including vernacular content being created in-house), making it one of the few  companies in India today claiming the content leadership. Infinity Learn takes pride in making  employees its priority and propagate "Think Like an Owner" in all aspects of the job and make  them feel valued and respected. The aim to High-Trust, High-Performance Culture helps  deliver sustained business results and make each employee become a part of the great place.  And so all of them are committed to the vision of 'Powering Learner's Progress' and making  Infinity Learn by Sri Chaitanya a great place to work FOR ALL.
Visit EasyShiksha for skill development courses.