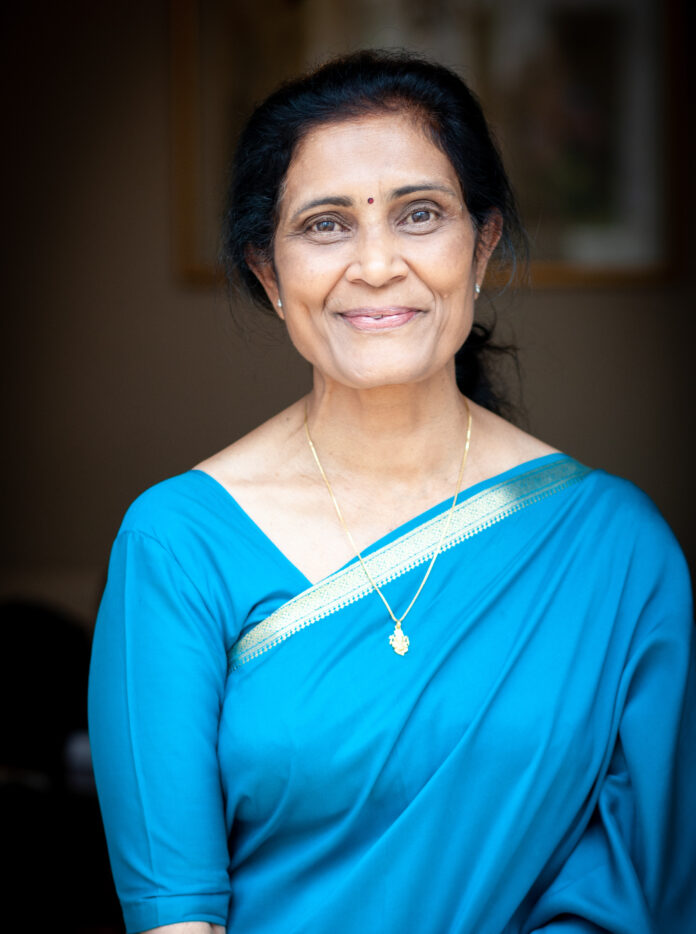 26 July 2021, Sri City: Krea University announces the appointment of Prof Nirmala Rao as its next Vice-Chancellor, effective August 16, 2022.
Prior to Krea, Prof Nirmala Rao served as the Vice-Chancellor of the Asian University for Women (AUW), Chittagong, Bangladesh, between 2017 and 2022. Formerly, she held various positions as the Pro-Director of the School of Oriental and African Studies (SOAS) and as Pro-Warden for Academic Affairs at Goldsmiths College, University of London. Prof Rao took her first degree in Economics at Delhi University in 1979, Masters from Jawaharlal Nehru University, New Delhi, and PhD from the University of London. She has published extensively in the field of urban politics and some of her books include Re-shaping City Governance; Cities in Transition; Governing London; and Transforming Local Political Leadership.
Prof Rao has extensive experience of public service and served as an advisor to a range of bodies including the UK Audit Commission and the Office of the Deputy Prime Minister (ODPM). For a number of years, she was a lay member of the General Council of the Bar of England and Wales, a non-executive director of Ealing Hospital NHS Trust and member of the Architects Registration Board.  She is currently a member of the Governing Body of Trinity Laban Conservatoire of Music and Dance, a Trustee of United World Schools and Honorary Fellow of Lucy Cavendish, University of Cambridge. Prof Rao was elected Fellow of the Academy Social Sciences in 2003 and awarded an OBE for services to scholarship in the 2011 Queen's Honours list.
ALSO READ : Ed Tech firm Utkarsh Classes to drive pan-India hybrid education system
Kapil Viswanathan, Chairman of the Executive Committee of the Governing Council added, "We are delighted to welcome Dr Nirmala Rao as the next vice-chancellor of Krea University.  As an accomplished academic administrator and scholar with international experience, Dr Rao is well placed to lead Krea University in its mission to help humanity prepare for an unpredictable world."
Top Courses in Computer Science Engineering
More Courses With Certification
On her appointment as Vice-Chancellor, Prof Nirmala Rao said, "It is a great honour to be asked to lead Krea, a prized institution, young, but already ahead in addressing how Universities must adapt to provide the students of today with the education that will best prepare them for the challenges of tomorrow. I am struck by how enthusiastic and passionate people are about Krea, its cutting-edge and impactful research that has already begun to address an exciting set of grand challenges. Krea gives me hope for a future in which real, deep, respectful dialogue will eventually alter the way we think, work, and relate to one another. I look forward to furthering the best traditions of the University, building on its innovations, engaging with students, staff, faculty, and the entire Krea community in defining what I know will be an incredibly bright future."
About Krea University
Krea University, with a pioneering approach of Interwoven Learning, is located in Sri City, 55 kms. North of Chennai. Instituted by a team of global academicians, business leaders and scholars with a vision for the 21st Century and beyond, Krea is an effort to re-imagine the education system, aiming to enable students to become agile, ethical and purposeful leaders in this fast-changing world. Krea University currently houses two Schools and provides strategic oversight to globally acclaimed Research Centers. The School of Interwoven Arts and Sciences currently offers 3-year BA (Honours) & B.Sc. (Honours) degrees, with an option to do an additional year i.e. fourth year of Advanced Studies. The IFMR Graduate School of Business offers PhD, MBA and customised Management Development Programmes.
visit EasyShiksha for skill development