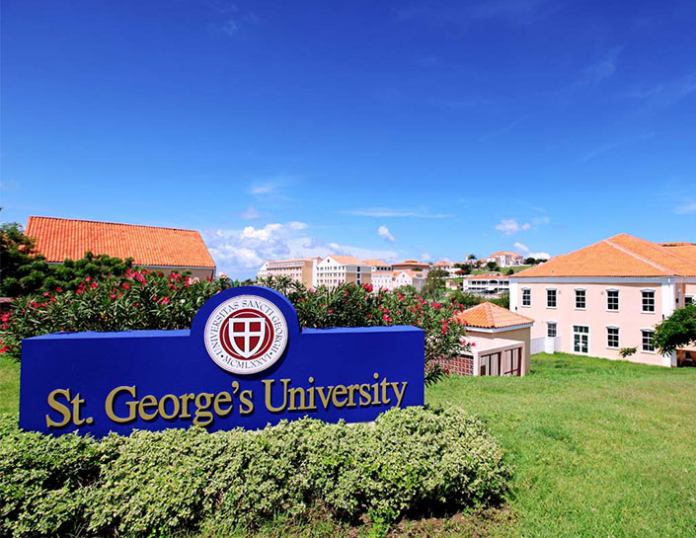 Bengaluru, 18 April 2023: St. George's University (SGU), Grenada is pleased to announce that applications are open for its September 2023 intake, starting in India. This association offers a 5-Year Medical Degree Pathway, where students can complete the first year of the pathway at Ramaiah International Medical School, Bengaluru. The pathway provides an opportunity for students to benefit from two medical institutions while learning from each other and the community, along with experiencing a diverse range of clinical rotations in the US or UK.
ALSO READ: University of Hull team leads rare cancer study
For students with international medical aspirations, this pathway could be the first step towards realising their dreams. This pathway does not require Indian students to sit for the NEET or the MCAT to apply. Interested applicants can find more details and submit their application at www.sgu.edu/ramaiah.
"Our association with SGU offers students the opportunity to experience medical education on an international level. We look forward to giving students the exposure they need to succeed in their careers as medical professionals anywhere in the world. Moreover, students get to begin their medical education in Bengaluru, in a comfortable setting, and forge enduring bonds with their peers, before moving for the MD4 program," says Dr. Shalini Sivanajiah, Associate Dean at Ramaiah International Medical School, Bengaluru.
"The 5-Year Medical Degree Pathway offered by SGU in association with Ramaiah is a great opportunity that serves as an ideal point of entry into the medical space," says Adhrit Ranjan, a student of the pathway (class of 2027). "With this pathway, I can complete my preclinical at Ramaiah in Bengaluru, before moving on to either Grenada or the UK for the Basic Sciences courses, in my subsequent years. The clinical rotations can be completed either in the UK or the US, which gives me hands-on medical practice before entering the medical field as a professional. As a preclinical student, I feel this pathway is helping me build a strong foundation that will help me practise medicine with the exposure and confidence I will need to excel at our job."
job."
The SGU India pathway offers an environment that brings practice-based learning to the fore and allows students to experience multiple global healthcare systems before starting their careers as professional medical practitioners.

About St. George's University School of Medicine:
Founded in 1976 with the goal of drawing the best talent and practices from around the world, St. George's University (SGU) has become a centre for academic excellence worldwide. With students and faculty drawn from more than 150 countries, SGU is truly an international institution, with a global perspective, poised to help educate students in this rapidly changing world. St. George's University School of Medicine has a four-year Doctor of Medicine degree program or offers five-, six, and seven-year Medical Degree Pathways with entry points available for students from any education system around the world. SGU has a large network of 75+ affiliated hospitals and health centres in the US and UK and also has a unique opportunity for students to begin their medical career in Grenada, the United Kingdom, or India.
About Ramaiah Group of Institutions:
Ramaiah Medical College was founded in 1979 and is currently considered among India's top 20 medical institutes. Ramaiah International Medical School was founded in 2006 as part of the Medical College to provide students with a worldwide perspective on medicine. In addition, in 2012, the Ramaiah Clinical Research Centre was founded. In Bengaluru, the institute has over 125 tie ups and over 100 research collaborations with individual academics, as well as over 25 educational and hospital organisations.
Furthermore, with 1,650 patient beds spread across four hospitals on the Ramaiah complex, Ramaiah Memorial Hospital is one of Bengaluru's top five hospitals.
In 2013, the group founded Ramaiah University of Applied Sciences in Bengaluru, which is now a leading research and innovation-focused academic institution.
This year Educate yourself and develop your career with EasyShiksha.