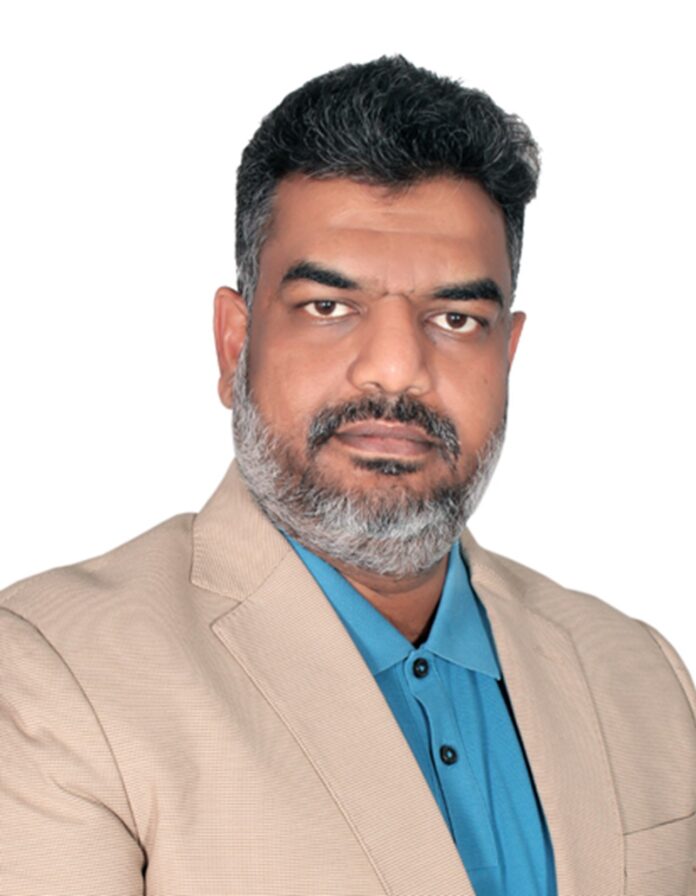 Reddy joins Logically afterserving as a Partner at Grant Thornton and in senior positions at Accenture and PwC
Reddy is Logically's latest hire in its global mission to tackle harmful and problematic online content at scale in India, with sights also set on expanding into other key Southeast Asian markets
Bangalore, India, (22/02/23): Logically, the tech company combining AI and human expertise to tackle misinformation and disinformation, has announced the appointment of Ravinder Reddy as its new Vice President and General Manager for India. Reddy's responsibilities include widening the scope of Logically's work by establishing its fact-checking services and threat intelligence platform, Logically Intelligence – combined with expert human intelligence – in the Indian subcontinent and Southeast Asia in a bid to continue fighting the menace of misinformation, disinformation, fake news, and malinformation.
After a year of growth for Logically – having raised its Series A funding round at the start of 2022 – Logically has its sights set on expansion in the region, looking to tackle harmful content and actors that may negatively impact public safety, public health, election integrity or national security, with Reddy's appointment a key milestone on this global expansion journey.
Following serving as a Lieutenant Col in the Indian Army in 2008, Reddy took voluntary retirement and has since been helping consulting firms establish robust public sector practices in the field of E-Governance, Digital Transformation, and Smart Cities.
On his new role at Logically, Reddy said: "Malicious online activity can inflict real-world damage. It can manipulate public opinion, increase societal, religious, and cultural divisions, and influence elections. I'm delighted to be joining Logically, a company at the forefront of tackling this ongoing challenge. I look forward to working with public sector partners to tackle the individual, institutional, and societal harms caused by online discourse.
"India is at a juncture where its phenomenal progress in every field gets severely hampered by misinformation, disinformation, and fake news. Logically aims to partner with public and private sector partners in tackling this problem through its AI-enabled products and services and help in India's overall growth story."
Also Read: Is your hand hurting while doing physical work? You may have writer's cramp
"Access to relevant and trustworthy information is one of the cornerstones of a prosperous society. Addressing online harms and false information is extremely important in today's digital world. By detecting and responding to, as well as predicting and preventing emerging disinformation, we aim to reduce the harm associated with false and misleading information on people, communities, and nations," Reddy concluded.
Lyric Jain, Founder, and CEO of Logically, said: "We're delighted to have Ravinder – who boasts a deep knowledge of our industry – join us on our mission to tackle the issues associated with online harms, misinformation, and disinformation in India. His expertise in e-governance and digital transformation in Government-led projects in the past, combined with a track record of building expert teams to deliver at scale, will accelerate our efforts and enhance our credentials as a credible partner to organizations tackling mis and disinformation."
This year Educate yourself and develop your career with EasyShiksha