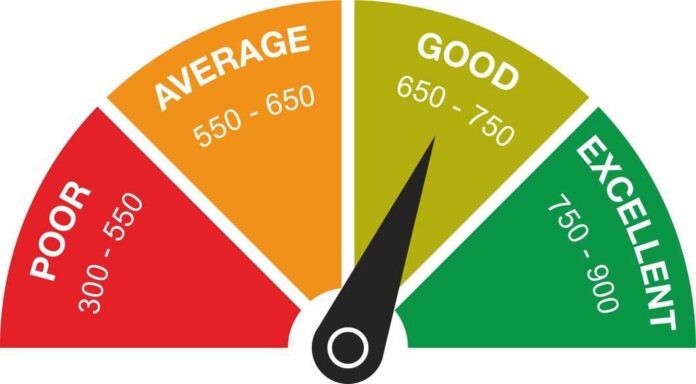 You can use your monthly paychecks to pay for your basic expenses, but there may come moments in your life when you have to incur heavy expenses. Whether it is to buy a car, a home or send your children abroad for higher studies, these heavy expenses are essential, and you cannot spend your savings fund on these expenses. In such instances, it gets important to secure loans.
When it comes to securing loans, doing a credit score check is essential. However, most people refrain from doing so, either because they find it unnecessary, or they are afraid to have a reality check. Whatever the reason may be, it is pivotal to do a credit score check.
Source: Shutterstock
Here are a few reasons why you must do a credit score check:
You Need to Come to Terms with Reality:
Refraining from doing a credit score check will not improve it but would prevent you from fixing it.
If your goal is to improve your financial standing for a peaceful financial future, you cannot undermine the importance of doing a credit score check. A credit score reflects your financial well-being.
Therefore, it is suggested that you do a credit score check after every 6 months to have a clear idea of your financial standing. If you have a good credit score, you're good to go. If not, you have an opportunity to improve your credit score.
A Poor Credit Score Impacts your Credit Health:
A credit score is vital if you want to secure loans quickly and hassle-free. A credit score indicates your payment behaviour. Your payment behaviour becomes crucial for the banks and money lending agencies, as it determines if you would be a suitable candidate for availing yourself of loans. CIBIL scores can be negatively affected by the amount of debt you have accumulated; it can prove to be a major obstacle when applying for a loan.
Having said that, a low credit score would be an indicator of overdue payments, collections, insolvency, or financial negligence. If you do not do a credit score check, and do not improve a low credit score, your loan securing capability would be impacted. It is likely that a bank will not give you loans when you need them the most.
You will be Able to Rectify Errors in Time:
A credit score check might not always paint a faithful picture of your creditworthiness. Although it does not happen so often, your credit score can also be falsely reported by your lender. If you find any discrepancy or find your credit score to be lower than you expected, you can contact the credit bureaus to rectify the error.
Source: Shutterstock
Umpteen Perks of a High Credit Score Check:
A credit score is more than just a tool to ascertain your credit worthiness; it can help you save money as well. A high credit score can help you acquire the best deals on loan interest rates and credit cards. It can also facilitate waiver of certain amounts or fees levied by the lenders. In addition to all these benefits, a high credit score also ensures faster loan processing.
Improve your Credit Score Sooner:
Just as you can seek treatment for a medical condition only after its diagnosis, you can improve your credit score only after finding out that you have a low CIBIL Score.
However, it is to be noted that CIBIL score cannot be improved overnight. A credit score can take months to improve and build up. Therefore, if you have to improve your credit score faster, you must do a credit score check at the earliest.
Having said that, a credit score can be improved by limiting debts, customizing your credit limit, paying your bills on time, and going for a longer loan repayment tenure. Aforesaid, as these activities are time-consuming, it will take longer for anybody to see a drastic change in their credit report in a shorter period of time.
It can Help your investment as Well (If you are investing in a ULIP plan or other investment schemes)
A credit score check may not directly affect your investment, but it can certainly help your investment portfolio in the long run. For instance, you have your child's college fees to pay, but want to preserve and increase your savings by investing in a ULIP plan – with a high CIBIL score, you can get a loan easily to secure your child's education. That way, you would be able to fund necessary expenditure and retain your savings at the same time.
Final ThoughtsIf you wish to have a strong financial future, liabilities play a significant role, as do assets. By now you must have understood the importance of doing a credit score check, it is integral and your responsibility. Furthermore, it is highly recommended that you go through these SEBI guidelines regarding credit agencies to stay informed and be a smart customer.