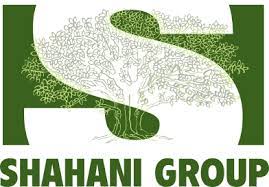 Scholarships announced to mark International Youth Day 2022
A total of 75 scholarships will be offered to commemorate India celebrating 75 years of Independence
Candidates can avail of the scholarships to enrol for TSCFM's Professional Diploma in Banking, Financial Services & Insurance program
Mumbai, XX August, 2022: Shahani Academic and Global Empowerment Foundation (SAGE Foundation), the CSR arm of the Shahani Group, in partnership with Thadomal Shahani Centre for Management (TSCFM), a leading B-School which is part of the Shahani Group of institutions, has announced 75 scholarships to young, underprivileged people on the occasion of International Youth Day 2022. The scholarships will be offered to meritorious candidates from Mumbai and Pune who can then enrol for TSCFM's flagship Professional Diploma in Banking, Financial Services & Insurance program (PDBFS) program.
Candidates between the ages of 19 to 26 years are eligible to apply for the scholarship.
Commenting on the scholarship, Maya Shahani, Chairperson, SAGE Foundation and Thadomal Shahani Centre for Management, said, "The SAGE Foundation has always been dedicated to empowering India's underprivileged youth. We want to help with their welfare and ensure that they have access to a good education, and have the opportunity to develop their skills and boost their employability. This is critical for a country such as India where, out of the 13 million people joining its workforce each year, only one in four management professionals, and one in 10 graduates are employable, according to the World Economic Forum. Moreover, the Covid-19 pandemic has increased youth unemployment rates in India, leading to nearly 74% of young people in the age group of 18-23 without access to higher education due to reasons such as lack of funds. Thus, our hope on this International Youth Day is to help address this employability problem in the best way that we can.
The initiative is in line with the theme for International Youth Day this year, i.e. Intergenerational Solidarity: Creating a World for All Ages. The scholarships will facilitate a better future for those underprivileged youth trying to develop the right skills and find suitable jobs, by helping them access educational and skill-building opportunities, eventually reducing poverty for their future generations as well. Furthermore, the Thadomal Shahani Centre for Management will also offer support to the students in terms of grooming and preparation for recruitment interviews.
READ MORE –  EuroSchool Launches the Big School Transformation project 'ASPIRE' to focus on student skilling
The Professional Diploma in Banking, Financial Services & Insurance is a 3-month program, with a curriculum developed by industry experts that equips candidates with the right skills to meet evolving industry demands. Upon successful completion of the program, candidates receive two qualifications – Certificate in Business English and Professional Diploma in Banking, Financial Services & Insurance from Thadomal Shahani Centre for Management,
About The Shahani Group:
Drawing upon its legacy of over a hundred years in the Indian education sector, the Shahani Group devotes itself to enhancing the careers of lakhs of students via its academic initiatives aimed at providing them with employment in diverse industry sectors. Helmed by Maya Shahani and Dr. Akhil Shahani, the Shahani Group is now in its fourth generation and encompasses a new generation of institutions in areas of management, media, banking, real estate, digital marketing, and more. Along with praiseworthy initiatives such as ask.CAREERS, Thadomal Shahani Centre For Management, Thadomal Shahani Centre For Media & Communication, and Ask Talent Services, the Shahani clan is a part of the HSNC Board which runs over 24 iconic colleges in Mumbai, such as Thadomal Shahani Engineering College, HR College, KC College, and National College, among others.
The Shahani Group has been widely recognized for its work in the educational sector, receiving a bevy of awards, including the Best Employability Award for Youth, CFBP Jamnalal Bajaj Award for Ethical Business Practices, the Clinton Global Initiative Award, and the CII Education Excellence Award. Operational in four cities, the Group also has an educational technology division and job placement division under its banner and runs several CSR initiatives aimed at providing education and healthcare for the underprivileged.
 visit EasyShiksha for skill development.