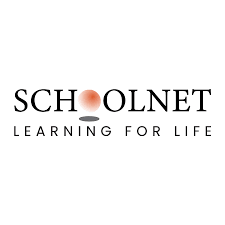 ~The partnership will provide close to 12,000 students across 40 branches with digital learning technologies~
National, 07 June, 2022: Schoolnet, a unique and leading EdTech company that provides technology-based education services to schools, today announced a partnership with the Chate Group in Maharashtra. Under this partnership, close to 12,000 students attending the coaching facility annually across 40 branches in the state, can now enjoy access to digital learning technologies like Geneo and KYAN. The association will also cover the Chate schools in Maharashtra.
As a part of the initiative to drive digital learning solutions, Schoolnet will implement K-YAN, its integrated community computer, interactive multimedia content and Geneo learning app for both CBSE and Maharashtra State Board, along with learning management systems that digitize the content, assessments, and assignments. The offerings will be extended for both new as well as existing students.
READ: Announcement of BLACKbox Lead and Championship Program
The MoU with the Chate Group was signed in the presence of Prof Gopichand Chate (Chairman), Dr. Pankaj Chaudhari (Academic Head), and Adv. Vithal Chate (Legal Advisor) from the Chate Group. They were accompanied by Mr. Shourie Chatterji (Chief Digital Officer), Mr. Jaydeep Singh (Zonal Head- West), Mr. Sachin Arsule, and Mr. Ravindra Rathod from Schoolnet.

  visit EasyShiksha for skill development
Commenting on the partnership, Mr. RCM Reddy, MD & CEO, Schoolnet India Ltd. said, "At Schoolnet, we are continuously looking to increase digitization of education across the country. Within Maharashtra, our partnership with the Chate Group takes forward our mission of providing quality and affordable education to all. We stand strong on our commitment to bridging the digital divide in education that exists in the country. We look forward to a long-lasting association and creating an impact on students across the state."
Adding his thoughts, Prof Gopichand Chate, Chairman of the Chate Group said, "We at Chate, strongly believe that individually we are just one drop but together we are a vast ocean, the ocean of knowledge, progress, and success.  We feel pleased to take the opportunity of being one with Schoolnet to let our students grab the prospective pearls of quality education by exploring the deeper levels of experiential learning in an impactful way."
Important Announcement – EasyShiksha has now started Online Internship Program "Ab India Sikhega Ghar Se"
About Schoolnet
Schoolnet India Limited (www.schoolnetindia.com) provides a wide range of services for ensuring lifelong learning and skills of school students and youth in alignment with UN SDG 4.  As a market leader in EdTech and vocational skilling services since 1997, it has a presence in 400 districts of India and has developed innovative digital and digitally-enabled solutions for teaching and learning.Through multi-stakeholder partnerships with governments, the private sector, institutions, and international agencies, Schoolnet impacts 15 million students & teachers across 40,000 schools.
About Chate Group
Chate Group, an esteemed educational organization now operative throughout Maharashtra was founded by Hon Director Prof. Matchindra Chate, 36 years back in 1985 at Aurangabad in Maharashtra. Today Chate
Group with its diligent and diversified offshoots like Chate Coaching Classes, Chate School, Chate Jr. College, and Chate Kids, exercises the giant status in the educational industry. Chate Group powered by over thousands of teaching work-force and modernized facilities as well as state-of-the-art infrastructure, provides the best ever learning experiences to the learning enthusiasts.