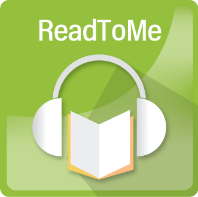 National, 04 May, 2022: Schoolnet, a unique and leading EdTech company that provides technology-based education services to schools, today announced a partnership with the Rajasthan Government to provide Geneo, ReadToMe®, and teacher training services in 6,500 government schools across all 33 districts of Rajasthan. Under this, over one million students from across the state can enjoy access to digital learning technologies and teachers will be trained in digital pedagogy, with the support of Google for Education. Geneo is a flexible and affordable online learning platform that is available for both in-school and after-school. It uses the digitized version of the school's textbook, mapped to which is provided a plethora of multi-sensory learning content to promote high engagement and application. ReadToMe® is an AI-powered technology using a text-to-speech function that enables multisensory reading of curriculum prescribed in English.
~The partnership will enable over one million students to enjoy digital learning technologies~
The MoU with the Department of Education was signed in the presence of Dr. Rashmi Sharma (IAS, SPD), Smt. Sheelavati Meena (ASPD) and Deputy Commissioner, Mr. Mukesh Kumar Moond. They were accompanied by Mr. Lokesh Bajaj, Vice President, Schoolnet, and Mr. Deepak Singh, Associate Vice President, Schoolnet
With this, Schoolnet, and the Government of Rajasthan aim to provide quality learning solutions to students across societal strata.
Commenting on the partnership, Mr. RCM Reddy, MD & CEO, Schoolnet India Ltd. said, "At Schoolnet, we are committed to delivering technology driven learning experiences to students across the country. The partnership with the Government of Rajasthan is a step in that direction. We are hopeful that with this, we will be able to elevate the quality of education imparted to students and drive digital transformation across schools in the state." 
ALSO READ: IIM Lucknow Launches the Third cohort of the Senior Leadership Programme
Adding his thoughts, the Deputy Commissioner (RAS), REI, SMSA, said, "The SMSA is highly optimistic about the MoU between Schoolnet and the government of Rajasthan. About 6500 schools and 10 lakh students will be benefited. It is our hope that this MoU will be helpful in increasing the quality of education for students; our best wishes."
Prior to this, Schoolnet has partnered with the Tribal Area Development Department, Government of Rajasthan to deploy tech-driven learning programmes for students from 24 districts of the state's tribal areas and digital training to 540 teachers.
About Schoolnet
Schoolnet India Limited (www.schoolnetindia.com) provides a wide range of services for ensuring lifelong learning and skills of school students and youth in alignment with UN SDG 4. As a market leader in EdTech and vocational skilling services since 1997, it has a presence in 400 districts of India and has developed innovative digital and digitally-enabled solutions for teaching and learning.
Through its multi-stakeholder partnerships with the governments, private sector, institutions, and international agencies, Schoolnet impacts 15 million students & teachers across 40,000 schools.
Improve your skill with EasyShiksha