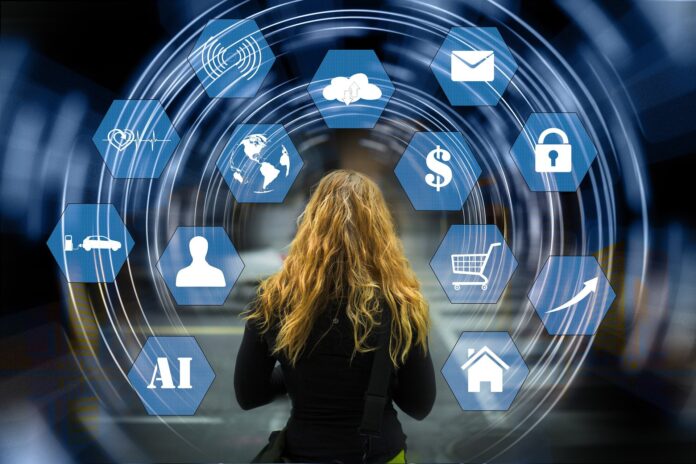 Number of global VC deals plummets to 7,817 in Q3'22—lowest level since Q4'17 and global investment declines for the third consecutive quarter
Deal numbers across the Americas, Europe and Asia drop, with Americas attracting more than half of global VC total, $45.6 billion, during quarter
Signs point to Q4 VC funding being lower than hoped as geopolitical turmoil remains while increased due diligence and investor caution cause delays to deals closing
Amid a growing energy crisis, economic turbulence, continued pandemic impacts and increased pressures on businesses, funds continue to flow into clean energy, fintech, biotech, cyber and B2B, including AI and machine learning start-ups and scale-ups
Global VC investment is likely to continue to fall throughout the final quarter of 2022 as Q3 sees the third consecutive drop in deals and funding value whilst signs indicate increased conservativism amongst investors amid rising fears of a global recession.
According to the Q3'22 edition of Venture Pulse — a quarterly report, published by KPMG Private Enterprise, that analyzes key VC deals and trends globally, global VC funding fell to a nine-quarter low of $87 billion in Q3'22; levels not seen since 2020 in the Americas, Europe, and Asia. The decline in the number of deals was even more marked during the quarter, with just 7,817 VC deals globally—the lowest volume since Q4'17.
"Significant market volatility, ongoing geopolitical and economic turmoil – including fears of a recession – have led to a continued and significant cooling of global VC funding," said Jonathan Lavender, Global Head, KPMG Private Enterprise, KPMG International. "Despite five deals closing with values over $1 billion, the VC environment has seen the overall number of deals drop to its lowest levels since 2017 and the value of those deals slump to mid-2020 levels; the peak of the pandemic and lockdowns."
While annual fundraising reached $220 million at the end of Q3'22, on track to rank as the second highest year for fundraising ever next to 2018, VC investors were more critical with their investments, becoming increasingly cautious, placing a laser focus on profitable companies, and those with sustainable business models or market-leading innovators. Consumer facing companies such as e-commerce and food delivery groups are losing traction amongst investors. Rising inflation, climbing interest rates and recessionary concerns are raising questions about a potential shift in consumer buying behaviours. However, a growing energy crisis – particularly in Europe – the continued effects of the pandemic, and increased pressures on businesses means some sectors remain of high-interest to investors. Clean energy, fintech, biotech, cyber and B2B; including AI and machine learning start-ups and scale-ups, continue to be popular.
Also Read: Hindustan Online-CODE offers students countless career opportunities with their BCA Degree Program
Key Highlights – Q3'22
Global VC investment fell for the third straight quarter, from $136.8 billion in Q2'22 to $87 billion in Q3'22.
The number of global VC deals dropped from 10,425 in Q2'22 to 7,817 in Q3'22—the lowest level in almost five years.
The US accounted for $43 billon in VC investment in Q3'22, near half of global total.
VC investment across the Americas declined from $76.6 billion to $45.6 billion quarter-over quarter.
Europe experienced a sharp drop in VC investment between Q2'22 and Q3'22, from $31 billion to $18.7 billion.
Energy sector attracted a number of big raises across regions in Q3'22.
After major drop in Q2'22, VC investment in Asia drops further
VC investment in Asia fell for the third straight quarter in Q3'22, sinking to $21.7 billion. After falling to a multi-year low of $10 billion in Q2'22, VC investment in China rose to $12.9 billion Q3'22. Other jurisdictions, meanwhile, saw VC investment plummet. VC investment fell from $1.6 billion to $1.2 billion in Japan and from $1.1 billion to $746 million in Australia.
Key Highlights from India for the quarter
In India, VC investment dropped from $7.4 billion to $2.7 billion quarter-over-quarter
VC investment in India was relatively quit in Q3'22
Fintech was one of the most attractive sectors of investment in India this quarter
Commenting on the India findings, Nitish Poddar, Partner and National Leader, Private Equity, KPMG in India said, "VC investment in India softened this quarter across most industry verticals. Fintech investment however, continued to buck this trend, garnering significant investor attention, as evidenced by a number of big deals. This quarter's Global Fintech Fest 2022 also placed a spotlight on the Fintech ecosystem in India, believed to be one of the fastest growing fintech markets in the world."
Heading into final quarter of 2022, investor caution only expected to grow
With no end in sight to the global macroeconomic uncertainty VC investment is expected to remain subdued heading into Q4'22 as VC investors only become more cautious. While energy, business productivity, and cybersecurity will likely remain relatively hot tickets for VC investors globally, other sectors could see a major drop-off in interest, including consumer-driven sectors like rapid food and grocery delivery.
Visit EasyShiksha for skill development courses.