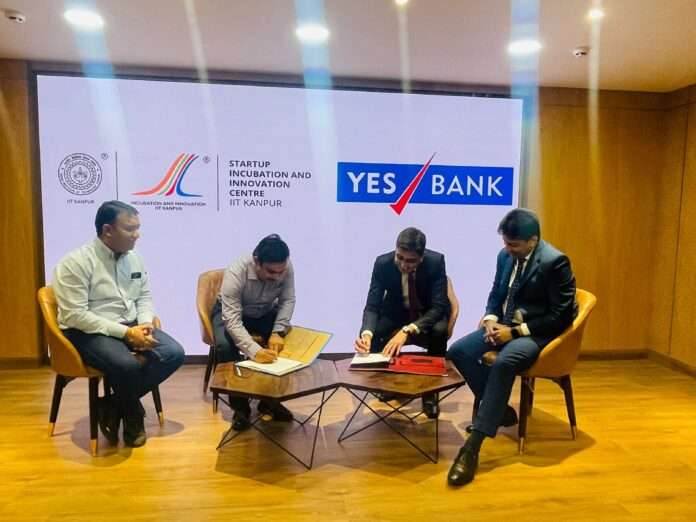 SIIC, IIT Kanpur signed a Memorandum of Understanding (MoU) with YES Bank
This collaboration aims to foster the growth of the startup ecosystem by offering vital support to the incubated startups of SIIC
India, 22 May 2023: The Startup Incubation and Innovation Centre (SIIC) of the Indian Institute of Technology Kanpur (IITK) and YES Bank signed a Memorandum of Understanding (MoU) to enhance the startup ecosystem. As part of the MoU, SIIC and YES Bank will work together to identify innovative startups and extend them the required financial support. With this collaboration, both entities aim to enhance the startup ecosystem in India by granting them access to a diverse range of resources through YES Bank's curated startup-focused program – YES Head-Startup, a full-service banking proposition for tech or tech-enabled startups, complemented by a first-of-its-kind privilege program.
ALSO READ: Blockchain-based Identity Verification: A Solution of Job Candidate Fraud? Here's what you should know
Prof Abhay Karandikar, Director IIT Kanpur said, "This program intends to facilitate the rapid growth of the startups, by empowering them with significant financial and infrastructural assistance. This is part of the many initiatives by IIT Kanpur to ensure the professional success of our students and to assist in the nation-building process."
Prof. Ankush Sharma, Professor In-charge, SIIC, IIT Kanpur said, "By providing the necessary resources and support to the startups, we hope to create an environment that encourages entrepreneurship and innovation, helping to pave the way for a brighter future for the Indian startup community. Moreover, this collaborative effort holds the potential for significant societal impact by generating employment opportunities, fostering economic growth, and driving technological advancements that can positively influence various sectors of the Indian economy."
Dr. Nikhil Agarwal, CEO AIIDE-CoE, said, "this engagement can be a significant leap towards empowering startups by providing them with valuable opportunities for venture investment partnerships."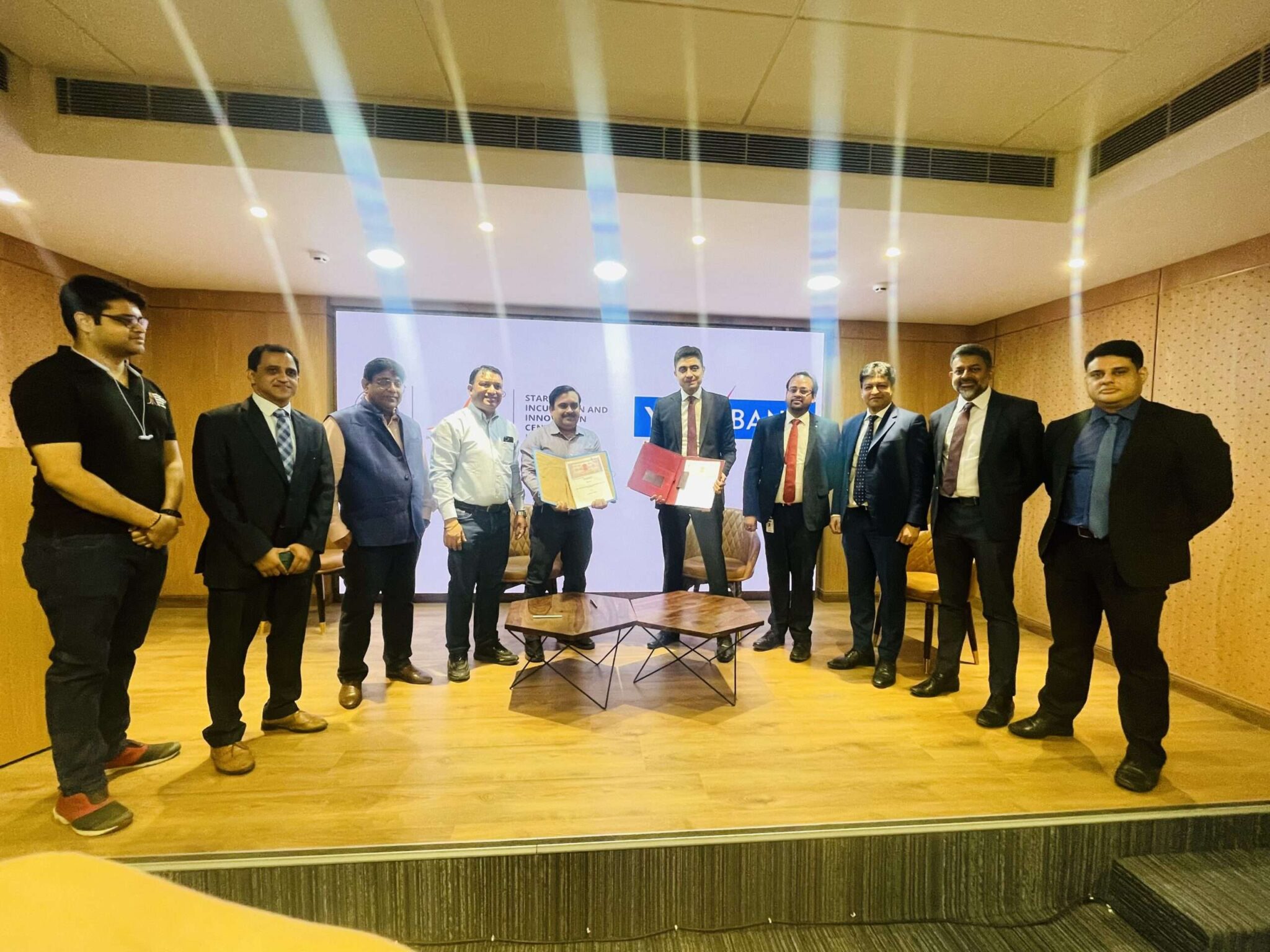 Piyush Mishra, COO, emphasized that through collaboration with YES Bank, startups will have access to the bank's extensive network of resources and expertise, enabling them to secure the necessary funding to materialize their innovative ideas.
Speaking about the collaboration, Mr. Dheeraj Sanghi, Country Head – Branch Banking and Affluent Banking, YES Bank said; "Through YES HeadStartup, we at YES BANK aim to create value for the Indian Startups through our curated banking products & solutions, provide them access to our digital infrastructure fueling innovation and partner in their growth".
The MoU was officially executed during a ceremony attended by prominent individuals from SIIC, IIT Kanpur, and YES Bank. Professor Ankush Sharma, Professor-in-Charge, SIIC, IIT Kanpur, and Mr. Vishal Singh, Zonal Business Head, Retail Banking, YES Bank, were the official signatories of the agreement. The event also witnessed the presence of distinguished individuals, including Dr. Nikhil Agrawal, CEO, SIIC & AIIDE-CoE, Mr. Piyush Mishra, COO & CFO, SIIC, IIT Kanpur, Mr. Himanshu Malik, Zonal Business Head, Affluent Banking, and Mr. Sourabh Lodha, Business Head, Retail Trade and Forex, and Retail CMS.

About SIIC IIT Kanpur
Startup Incubation and Innovation Centre (SIIC), IIT Kanpur, is one of the oldest incubators in the country. It was established in 2000 when India's entrepreneurial ecosystem was still at a nascent stage. The multifaceted and vibrant incubation ecosystem at IIT Kanpur, nurtured for over two decades, prospers to fill the gaps on the road to converting an idea into a successful and meaningful business model. The domain expertise combined with the infrastructural prowess of the academic institute has collectively demonstrated a knack for tremendous social impact and technological advancement over the years.
About YES BANK
YES BANK is a full-service commercial bank providing a complete range of products, services, and technology-driven digital offerings, catering to retail, MSME as well as corporate clients. YES BANK operates its investment banking, merchant banking, and brokerage businesses through YES SECURITIES, a wholly-owned subsidiary of the Bank. Headquartered in Mumbai, it has a Pan-India presence including an IBU at GIFT City and a Representative Office in Abu Dhabi.
About IIT Kanpur:
Indian Institute of Technology (IIT) Kanpur was established on 2nd November 1959 by an Act of Parliament. The institute has a sprawling campus spread over 1055 acres with a large pool of academic and research resources spanning across 19 departments, 22 centres, and 3 Interdisciplinary programs in engineering, science, design, humanities, and management disciplines with 540 full-time faculty members and approximately 9000 students. In addition to formal undergraduate and postgraduate courses, the institute has been active in research and development in areas of value to both industry and government.
This year educate yourself and develop your career with EasyShiksha