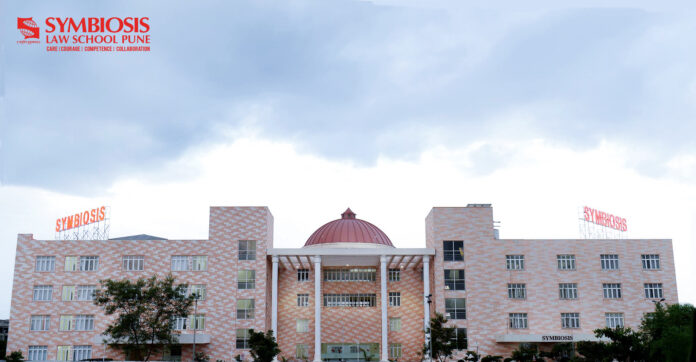 India, 20th February 2023: Symbiosis Law School, Pune, one of India's premier legal education institutions, is accepting applications for its 5-year BA/BBA L.L.B (Hons.) program for 2023. Online registrations for SLAT will end on April 12, 2023. The SLAT exam will be held on May 6th, 2023 (Saturday) and May 14th, 2023 (Sunday).
It is mandatory to appear for SLAT (Symbiosis Law Admission Test) as a precondition for admission to SLS, Pune. Every candidate must pay INR. 1950 as a SLAT Registration Fee and must complete the SLS, Pune payment of INR. 1000 per programme (i.e. B.A. LL.B (Hons.) or/and BB.A. LL.B (Hons.)) while filling out the SLAT registration form.
Prof. Dr. Shashikala Gurpur, Director of SLS Pune, Dean-Faculty of Law, Symbiosis International (Deemed University) quotes, "We at SLS Pune are looking forward to welcoming all the prospective students to our dynamic and diverse community. Our university is dedicated to providing a transformative education that will equip you with the knowledge and skills you need to succeed in the field of law. Our faculty and staff are passionate about supporting students in their academic and personal pursuits, and are committed to fostering a supportive and inclusive environment where students can thrive."
The institute has earned the distinction of being ranked 3rd by NIRF 2022 among 1500+ law schools and 1st among the top 50 private law schools in India by the IIRF and has received five highly prestigious awards in the category of top legal colleges in the country. Furthermore, it has been selected by the Indian Government's Ministry of Social Welfare and the Dept of Justice Pro Bono club to receive scholarships for SC and ST students.
For many years, SLS Pune has been producing successful and accomplished leading lawyers in the country, as evidenced by its impressive 83.7% placement rate. The college regularly holds placement drives with a variety of companies and law firms, attracting some of the top recruiters such as Coca-Cola, Bharti Airtel, Trilegal, ACC Cement, Luthras & Co, HDFC Ergo, Khaitan & Co, Indiabulls, Manupatra, Bajaj Allianz, IndusInd Bank, and more. The highest placement package offered by the institute is around 17.5 lakhs, while the average placement package is 8-9 lakhs.
SLS Pune is the top choice for aspiring legal students due to its extensive student exchange programs and ample internship options. Students have had the opportunity to attend summer schools and universities such as the National College of Ireland, Deakin University, Universiteit Leiden in the Netherlands, and more. Additionally, SLS Pune is a part of four EU Projects including 21st Century Life skills and Jean Monnet Chair which aligns with the strategic priorities of the EU Global Strategy.
The faculty at SLS Pune is comprised of highly esteemed and knowledgeable educators who impart their exceptional legal expertise to students. In addition, the Institute provides students with valuable exposure through its international partnerships with globally recognized legal leaders and experts.
Also Read: How ongoing digital transformation in India makes Data Centre a lucrative investment
SLS Pune not only focuses on academic excellence but also on nurturing students' creative potential. This is evident through Symbhav, an initiative created to showcase students' artistic talent. Symbhav, an idea of some of our distinguished alumni, has been a tremendous success since its launch, displaying the cultural and extracurricular abilities of students from not just Pune, but from colleges across India.
The institute's philosophy has always centred around strengthening its strengths and producing diverse, top-notch legal professionals with mastery in legal education. To achieve this goal, the university constantly strives to improve its main strengths – Internationalization, Research, Community legal services and Alumni. SLS Pune leaves no stone unturned in its efforts to produce the best advocates in the country, embodying excellence in legal education.
This year Educate yourself and develop your careers with EasyShiksha