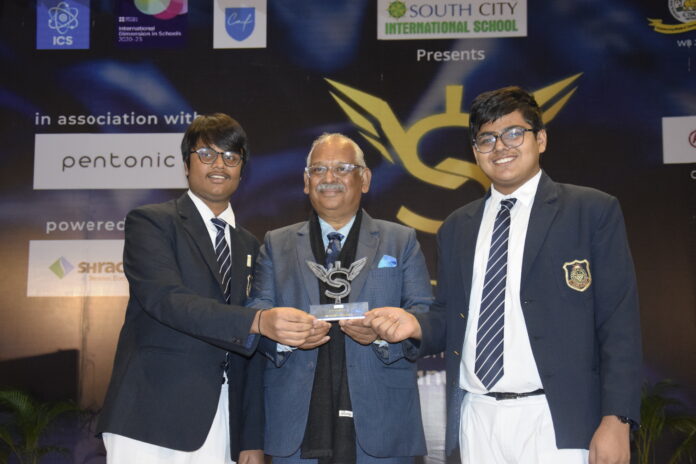 Kolkata, 30th January 2023 – South City International School recently hosted the second edition of its official business conclave, 'City Corpus 2023'. The conclave was divided into a number of segments including, CURO CORPORATUM, BIZ QUIZ, BEYOND THE TANK, AMEX, BIDBASH, INVEST DISINVEST and ANTICLUS-CLAVE. All of the segments combined a variety of activities, including business and other sectors. The fest aimed to provide individuals with a forum to hone their skills and learn more about the world of business. City Corpus is not only a platform for limitless opportunities to collaborate and think creatively, but it also brings together visionaries and measures their skills and expertise. The conclave aimed to develop a network for future leaders while providing an opportunity to harness abilities and talent. It focused on creatively facing and addressing obstacles while valuing teamwork, responsibility, self-assurance, and determination.
The fest began with an opening ceremony, that featured the school anthem and a speech by Mr. Yash Mittal, the event's president. An ex-student of the school, Nishant Kriplani, shared his experience from the first edition of City Corpus. This was followed by a speech by the school's founding principal, Mr. John Andrew Bagul, who declared the conclave officially open.
Note from Founding Principal Mr. John Andrew Bagul — "Make in India is the initiative of our Honorable Prime Minister Shri. Modi ji. This is based on four pillars. The 4 pillars of Make in India initiative are New Mindset, New Sectors, New Infrastructure, and New Processes. Our Interschool fest for commerce is based on this project to encourage our students to be creative and innovative to think about being budding entrepreneurs."
Note from President Yash Mittal — "Students in this conclave gathered a lot of experience and knowledge in regards to the business world and current affairs. They learned to innovate new business ideas, solve different crisis situations, trade in the stock market, invest and disinvest in different business startups, and learned to bid for the best cricketers in the T20 Auction. This helped them to strategize and manage their teams and funds efficiently. The students enhanced their practical knowledge, which they would have never gained from textbooks. They were given the opportunity to step into the shoes of entrepreneurs and make the best out of it.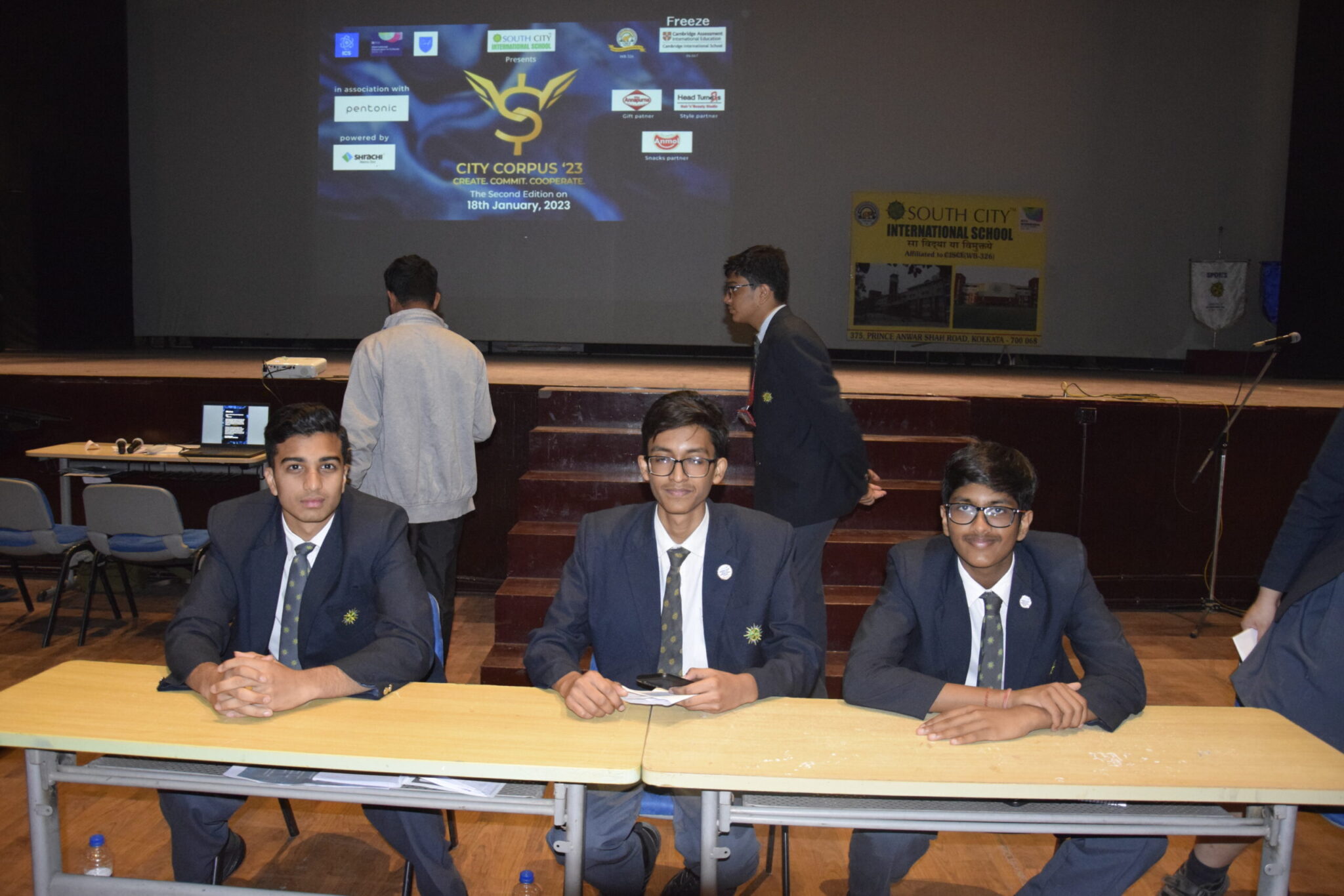 In today's world, we may think we are divided by different streams, but at the end of the day, business is everywhere. It not only teaches individuals the importance of change but also inculcates essential values in them."
Every year, the event aim to have a positive impact not just amongst the participants, but also on society as a whole. The conclave is unique for it is the only event of its kind that calls upon all the participating schools to help creating an impact on society and prioritizing collaboration over competition. Business fests like City Corpus not only provide a platform for students to showcase their talents and skills but also to increase creativity and practical knowledge. It helps students to understand the real-world business scenarios and how to tackle them. It also provides students with an opportunity to network with industry leaders and entrepreneurs, which can prove to be valuable in their future careers.
The closing ceremony consisted of the concluding speeches and the eagerly anticipated award ceremony. The fest's president and vice-president, Yash Mittal and Pranov Bangur, proclaimed the conclave to be closed.
Also Read: List of study abroad brands to watch for in the year 2023
About South City International School:South City International School was established in 2009 with a vision of developing young minds and turning them into truly global citizens in a warm and caring environment. The School commits itself  to create a harmonious and stimulating environment in which each pupil will be encouraged to develop maximally his or her intellectual ability and academic performance potential; creative energy; enterprising spirits; physical skills; notions of justice, equity and public morality; affiliation to his or her cultural roots and heritage; open-mindedness, international and multi-cultural perspective, and a spirit of empathy for the less fortunate, with readiness to work constructively for social good.
This year Educate yourself and develop your skills with EasyShiksha