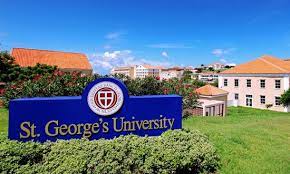 Bengaluru, 21 Oct 2022: St. George's University (SGU) Grenada, in the Caribbean is organizing a webinar titled 'How to become a doctor in the UK – The Pathway to Foundation Program' for future medical students looking towards a career in medicine in the UK.
SGU School of Medicine will be hosting a webinar on Friday 21 October, at 4:30pm IST, for Indian students who are applying for medical school overseas.
ALSO READ : AI Categories Crucial to eCommerce Success
When a future medical student begins to map out their journey towards becoming a doctor, it is important for them to understand the career options available beyond their medical degree. This webinar, hosted by Dr. James Coey, Assistant Dean of Basic Sciences at SGU, will give students a closer look at the pathway of becoming a doctor in the UK after they have graduated with a medical degree. In the session, the students will learn about:
What is the UK Foundation Program
Beyond the UK Foundation Program
Required licensing exams – PLAB
General Medical Council (GMC) Registration
UK graduate visa
About St. George's University School of Medicine:
Founded in 1976 with the goal of drawing the best talent and practices from around the world, St. George's University (SGU) has become a center for academic excellence worldwide. With students and faculty drawn from more than 150 countries, SGU is truly an international institution, with a uniquely global perspective, poised to help educate students in this rapidly changing world. St. George's University School of Medicine has a four-year Doctor of Medicine degree program or offers five-, six-, and seven-year Medical Degree Pathways with entry points available for students from any education system around the world. SGU has a network of 75+ affiliated hospitals and health centers in the US and UK and also has a unique opportunity for students to begin their medical career in Grenada, the United Kingdom, or India.
Visit EasyShiksha for skill development courses.