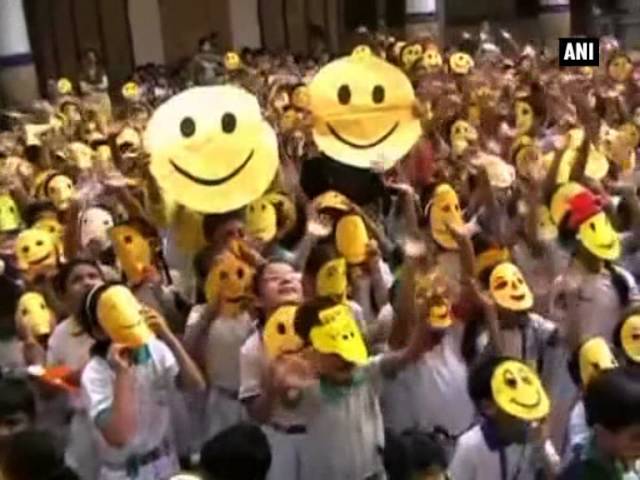 Students of The Class of One (TCO1), India's leading online-only school, celebrated World Laughter Day in the school with great zeal and a series of activities. The celebration was held in two sections for the students of different grades. 'Hasya Kavi Sammelan' was the first event held by and for the students of classes 3-5.  While the second event for Nursery to 2 grade was 'Hasna aur Hasna League'.
ALSO READ: Max Life partners with Capital Small Finance Bank to offer life insurance solutions
The poetry competition comprised the presentation of satirical comedy by students through Hindi poems. Their humour, powerful expressions and intonation in recitation added more effects to the activity, compelling the audience to burst into laughter. Simultaneously, the students of junior grade, in the second event, enjoyed watching comedy movies by popular comics, including Mr. Bean and Sir Charlie Chaplin. Programs like laughter breathing, milkshake laughter exercises, etc., were also held for their joy. They also presented jokes and riddles for added fun and entertainment.

Ms. Divya Jain, Director, The Class of One, said, "Laughter is the best therapy, and as the great actor Charlie Chaplin said, 'a day without laughter is a day wasted'. Hence, we decided to dedicate a day at our school to the mental well-being and heinous by organising multiple events and competitions for our students. It was only because of the tireless efforts of our teachers and the enthusiastic participation of students that we witnessed such a wonderful celebration at our school. It was an immense pleasure to witness the happiness on the faces of our tiny tots."
This year educate yourself and develop your career with EasyShiksha