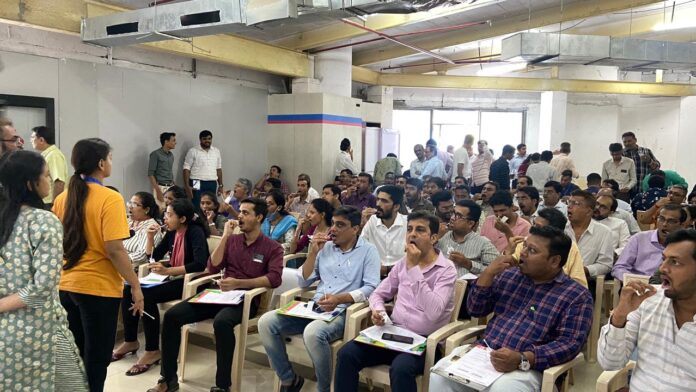 Over 2000 people from Mumbai registered as potential stem cell donors, but this is just the beginning
April 20,2023,  Mumbai: Swatil, a 39-year-old from Mumbai suffering from blood cancer,urgently needs to find a matching blood stem cell donor for a lifesaving stem cell transplant. It is his only option for treatment and could potentially save his life. He was diagnosed with Acute Myeloid Leukemia with Myelodysplastic Syndromes in January 2023, and his condition is deteriorating by the day. Swatil belongs to the Gujarati community and is currently being treated at Jaslok Hospital Mumbai.
ALSO READ: II PUC Board exam results 2022-23
DKMS BMST Foundation India, a non-profit organization dedicated to the fight against blood cancer and related disorders, is coordinating the search for a matching donor for Swatil. DKMS-BMST organized a registration drive for him on 19th April'2023 at a community hall in BKC Mumbai, where over 2000 registered as potential stem cell donors by giving their cheek swab samples. However, we need more Indians to join the global donor pool. Anyone aged between 18-55 can help Swatil and other patients like him by registering online as a potential stem cell donor at: www.dkms-bmst.org/swatil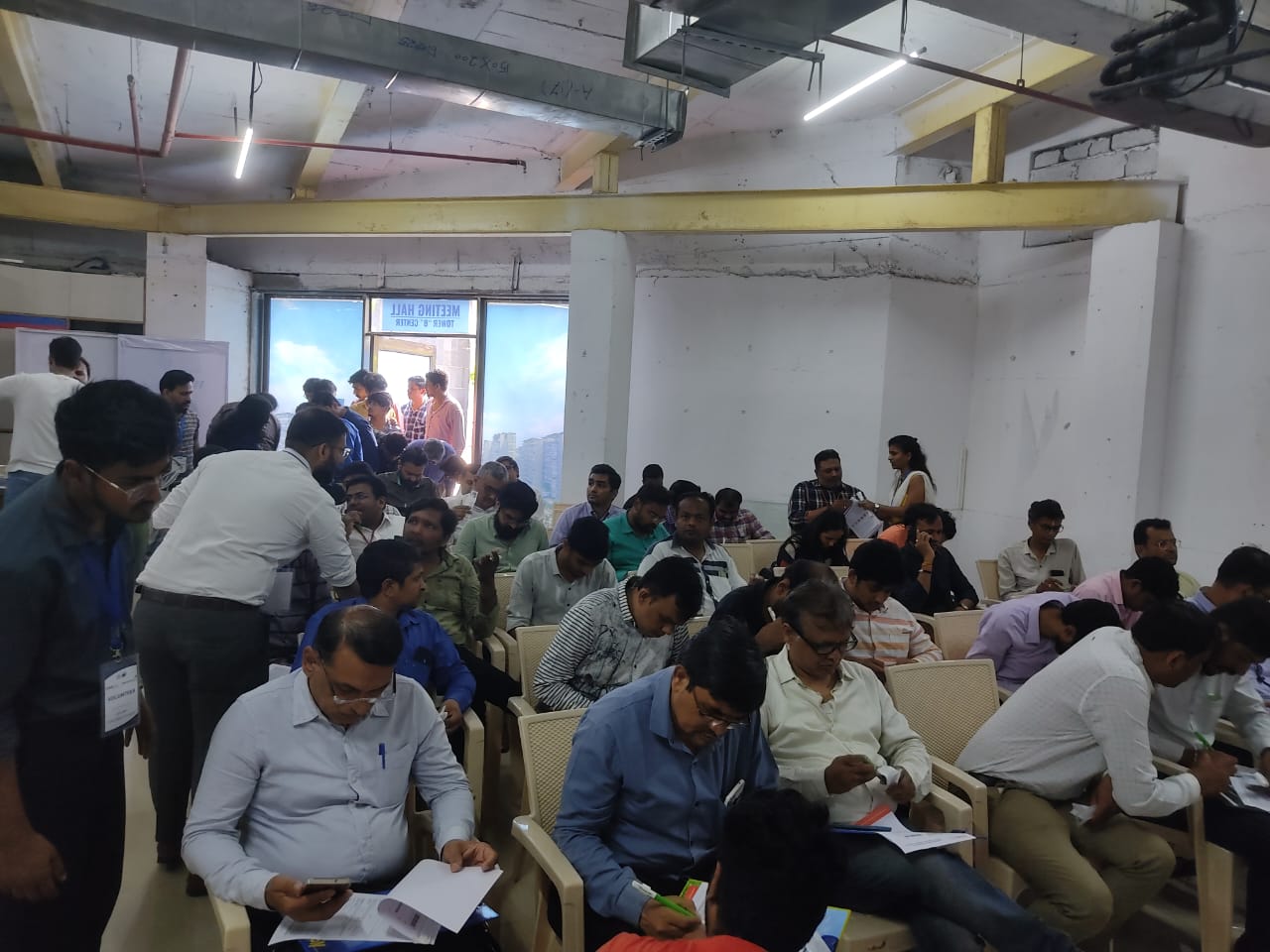 Swatil has an appeal, "Nothing would bring me greater joy than to witness my son grow and build a successful life. You can help me get a second chance at life and make this dream a reality for us. I need an angel to help me win this battle for my beloved son and family."
Swatil's father-in-law, Dr. Ashok Shah, Consultant Physician, Honorary Physician at Orange Multi-Speciality Hospital and INS Plus Multi-Speciality Hospital, Navsari, says, "None of our family members is an HLA-match for Swatil, so our only option is to find an unrelated donor from people at large. We request everyone to please come forward and register online as a potential blood stem donor and give him a chance to watch his young son grow up to follow his dreams. Your one swab can give us much hope."
Patrick Paul, CEO, DKMS BMST Foundation India, said, "Many efforts are being made in the medical field to find ways to treat blood cancer. Over the years, stem cell transplants have shown to be the most effective treatment for high-risk blood cancers and other life-threatening blood diseases. But the patient needs an HLA-matched donor for a stem cell transplant to succeed. It is tough for Indian patients to find donors because only 0.04% of the Indian population is registered as potential stem cell donors. The under-representation of Indian ethnicity in stem cell registries poses a huge problem for patients like Swatil. I urge all of you to come forward and register with DKMS-BMST so that you can be a potential lifesaver someday!"
According to statistics, only 30% of blood disorder patients needing a stem cell transplant can find a related match, and about 70 % need an unrelated donor. Every year over one lakh people are diagnosed with blood cancer and blood disorders in India. Despite this huge burden, the number of Indians registered in stem cell registries is significantly lower than in many other countries. The need of the hour is to address this gap, which can be done if we increase our donor registration base.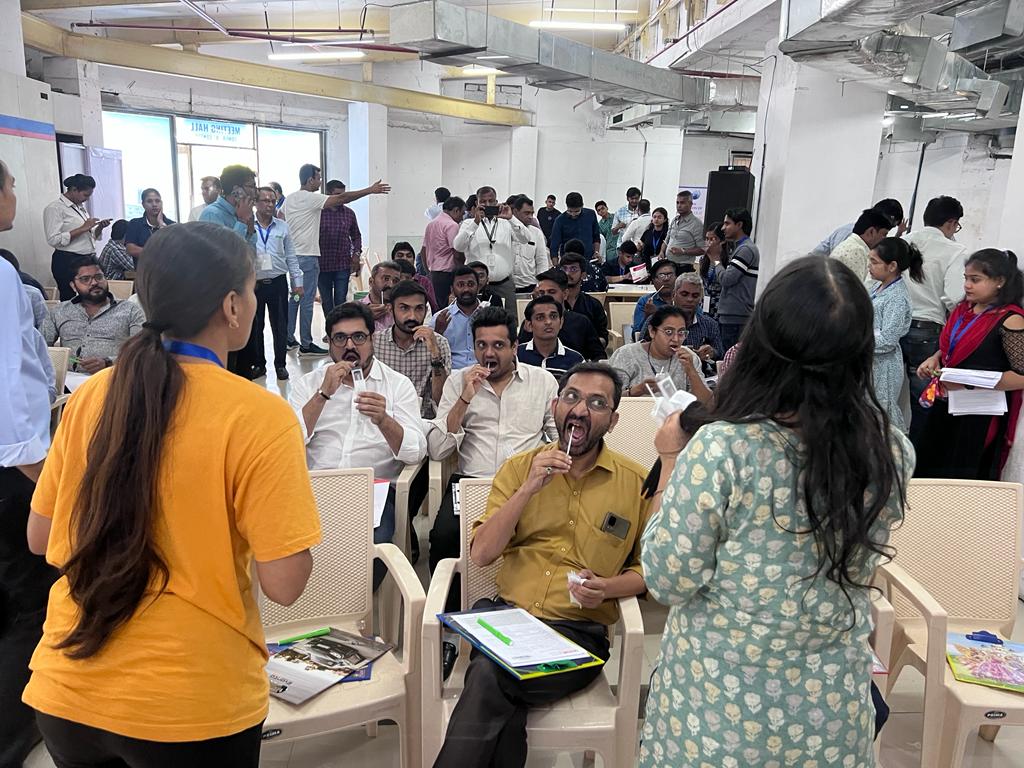 You can save Swatil and join this noble cause by registering at: www.dkms-bmst.org/swatil
What is the registration process?
All it takes is five minutes of your time and a simple 3 step process:
Step 1: Visit the site, complete an online form, and receive a DIY swab kit at home.
Step 2: Once you receive the swab kit, fill out the consent form and take a tissue sample from the inside of your cheeks with three cotton swabs provided in the kit.
Step 3: Send back your swab sample in the pre-paid envelope provided.
DKMS laboratory will then analyze your tissue type; your details will be available in the global search for blood stem cell donors. Once you become a match, you will be contacted to donate your blood stem cells via the Peripheral Blood Stem Cell Collection process, similar to blood platelet donation. This is a safe, non-surgical outpatient process.

About DKMS BMST Foundation India
A non-profit organization dedicated to the fight against blood cancer and other blood disorders, such as thalassemia and aplastic anemia. Our aim is to improve the situation of patients suffering from blood cancer and other blood disorders in India and throughout the world by raising awareness about blood stem cell transplantation and registering potential blood stem cell donors. By doing this, DKMS-BMST provides patients in need of a blood stem cell transplant with a second chance at life. DKMS-BMST is a joint venture of two reputed non-profit organizations: BMST (Bangalore Medical Services Trust) and DKMS, one of the world's largest international blood stem cell donor centers. For more information, please visit dkms-bmst.org
This year Educate yourself and develop your career with EasyShiksha.