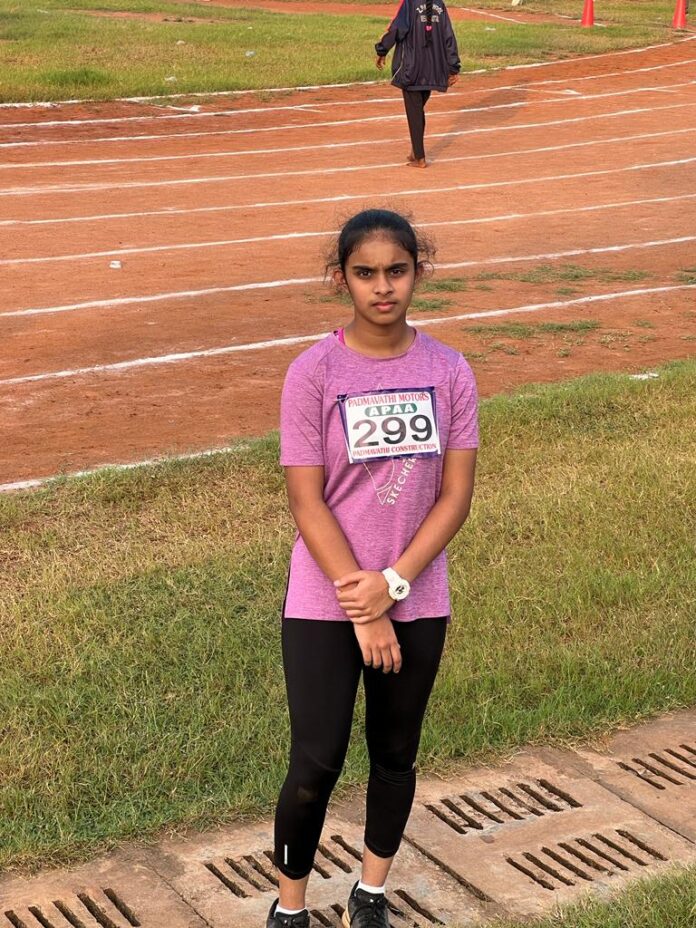 L Hannah Elizabeth, 8th standard student of India's leading online school, The Class Of One (TCO1) has secured 6th position in the Long Jump Competition held at Andhra Pradesh Junior Inter District Athletics Championship at Eluru. The championship took place from the 21st to the 23rd of October and was organised by Andhra Pradesh Athletics Association, located in IGMC Stadium, Vijaywada.
Hannah Elizabeth received a participation certificate as a mark of recognition. She was humbled and gracious after participating in a high-level athletics competition and thanked her competitors for inspiring her to do her best.The 14-year-old girl received huge applause from her classmates and school. Hannah Elizabeth also extended gratitude to her parents and school for giving her unsolicited support. She thanked TCO1's sports department for training her well and persuading her to follow her dreams. Attributing her success to her trainers and coaches, Hannah acknowledged that they have been true support systems, harsh critics, and martinets, because of which she was able to perform to the best of her abilities.
Also Read: MRG School Celebrates Gratitude Week: The Week Of Giving

Congratulating Hannah Elizabeth on acquiring the 6th position at Andhra Pradesh Junior Inter District Athletics Championship, Ms Divya Jain, Founder and Director, TCO1, said, "Hannah has brought glory to our school through her grit, determination, and passion. She has been one of the best sporting talents in our school and has a long way to go. I extend my warm wishes to Hannah and her parents, who must be proud of their child's accomplishment. TCO1 has been channelising an innate environment which promotes growth in every field, be it sports, arts, drama, or science. The achievements of our children stand as a living testimony of our efforts, and we will continue to do so in future as well."
Visit EasyShiksha for skill development courses on latest Technology.