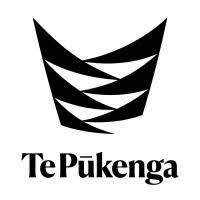 August 10, 2022
Te Pūkenga – New Zealand Institute of Skills and Technology, Aotearoa New Zealand's largest tertiary institution and one of the largest providers of tertiary education in the world, announced its new international education strategy. During an event held at the New Zealand High Commission, Delhi, many dignitaries including Dr Leon de W Fourie, the Chief Executive of Te Pūkenga International, revealed the institution's strategy to create a high-value future for ākonga (learners) and Aotearoa New Zealand to promote outstanding international education and global connectedness.
Speaking at the event, H.E Mr David Pine, New Zealand's High Commissioner to India said, "This announcement today symbolises our efforts to promote and encourage inbound and outbound learners to witness a seamless shift between on campus, on-the job, or online learning needs."
Adding on, Dr Leon de W Fourie, the Chief Executive of Te Pūkenga International, said, "We will continue to engage with international strategic partners representing the whole of Aotearoa New Zealand's applied and vocational higher education sector. Our vision to improve outcomes for Māori by delivering partnership, protection & participation will add significant value to the Aotearoa New Zealand community."
READ MORE – Unacademy launches updated Notes 2.0 for UPSC Learners
Te Pūkenga has been set up as part of the Government's Reform of Vocational Learning , the biggest education reforms for 25 years. Established in 2020, Te Pūkenga is bringing together the country's Institutes of Technology and Polytechnics (ITPs) and Industry Training Organisations (ITOs) to create a network of on-the-job, on campus, online, and offshore learning opportunities. Te Pūkenga brings the size, scale, skills and expertise of an internationally significant tertiary education provider to provide applied and vocational higher education and training.
Education New Zealand Manapou ki te Ao (ENZ) is the government agency responsible for taking New Zealand's education experiences to the world. ENZ promotes a New Zealand education as one that teaches students to be critical thinkers, problem solvers and lifelong learners, which will help them succeed in their future careers and create a positive impact on the world. In 2019, New Zealand's education system was ranked first among English-speaking countries and third in the world for delivering a future-focused education (out of 50 economies) by the Economist Intelligence Unit.
With approximately 100 staff in 18 locations around the world, ENZ works closely with New Zealand's diverse education sector including schools, English language providers, Private Training Establishments, Institutes of Technology and Polytechnics, universities; and internationally with NZ Inc agencies, Government agencies and education providers to encourage sustainable growth and identify opportunities.
Visit EasyShiksha for skill development.