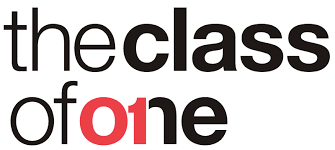 India's leading online academia The Class of One(TCO1) organised a Baisakhi celebration event on 14th April for middle and senior wing students. The aim of the Baisakhi celebration was to make students aware about the importance and essence of the Baisakhi festival and how intrinsic it is to the Indian culture. The students learnt that Baisakhi is known by multiple names in different states of India like Pohela Boishakh, Bohag Bihu, Puthandu, Ugadi, and Pooram Vishu through the event.
ALSO READ: Government Policy Interventions and Aggregator Initiatives Boost 'Indian Bike Taxi Sector'
The spring-harvest festival, Baisakhi is celebrated with special food, dresses, and rituals, all of which were communicated to students effortlessly.
The students were also quizzed and asked to identify the map of different Indian states. The student who gave the answer first was felicitated.

Commenting on the event, Divya Jain, Founder & Director, The Class of One, said, "Through our event, we attempted to educate students about the cultural importance of the festival . It was also an effort to connect students to their roots. We were elated to see the enthusiastic participation of children."
This year Educate yourself and develop your career with EasyShiksha.