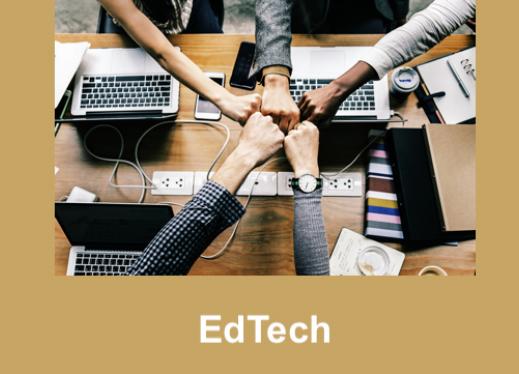 By Ms. Divya Jain, Co-founder, of Seekho 
Learning, especially in higher education, has been quite metamorphosed in the last few decades as ed-techs have dominated the education industry. With the employment of technology and innovation, the issue of accessibility to specialized education courses has been resolved. Today, students (irrespective of their ages) can enroll in specialized courses like coding, animation & data science and take a giant leap in their careers at any point in their life. Though ed-techs have been instrumental in bridging the gaps in the education system, they have also dynamically changed the way we think of education and made it more immersive for students with each passing day.
The Role of Ed-techs in Transforming Education
Opportunities in education through ed-techs have opened doors for learning across various streams. Thanks to ed-techs, multi-disciplinary and cross-disciplinary education is accessible with just a click. Therefore, notwithstanding whether you are learning to upgrade yourself or just as a hobby, you get to pursue the education of your choice in the easiest possible way. Here are four ways in which ed-techs are transforming the system of education:
Immersive learning experience
Ed-techs have made education a more immersive experience than traditional teaching methods with the employment of cutting-edge technology. Integration of multisensory learning through Augmented Reality (AR) and Virtual Reality (VR) and Artificial Intelligence (AI) has paved the way for greater interactions in learning. A number of ed-tech platforms also focus on positive reinforcement as a method of learning.
Personalized learning
In an attempt to focus on catering to the educational needs of each individual, ed-techs have customized education to allow the participation of individuals irrespective of educational and cultural backgrounds. Through specialized assistance, personalized assessments, and feedback, the ed-tech platforms intend to target areas of improvement through algorithms and directed instructions.
Free or low-cost knowledge accessibility
The emergence of ed-techs has eradicated the inaccessibility of education for students from financially depressed backgrounds. Today, a smartphone and an internet connection are all they need to access study materials either for free or at meager costs.
Access to a community of experts
Various ed-tech platforms allow access to a global community of experts on various subject matters. Learners can also find courses and specializations hosted by top universities worldwide to scale their knowledge.
Future Trends in Education
The bright side of ed-techs is their ever-evolving nature. Platforms in education technology, as opposed to the 'chalk and talk' system of teaching, take a very pro-student approach that helps students understand their weak areas and gradually improve. These platforms also create curiosity to learn and explore, which stimulates student participation and engagement. To make learning more interactive, ed-tech platforms are investing greatly in future trends. Problem-solving using game mechanics, a combination of physical and digital learning and innovations in homeschooling are some of the trends in learning which are expected to shift the paradigm of learning in the long term for good.
Conclusion
The education industry is changing its ways towards being more inclusive, which symbolizes affirmative action in ensuring the accessibility of education for all. As part of it, ed-techs are leading the change and are looking forward to being invested in taking it all the way in the coming future. 
Also Read: Tax on overseas investment and capital gains
This year Educate yourself and develop your skills with EasyShiksha