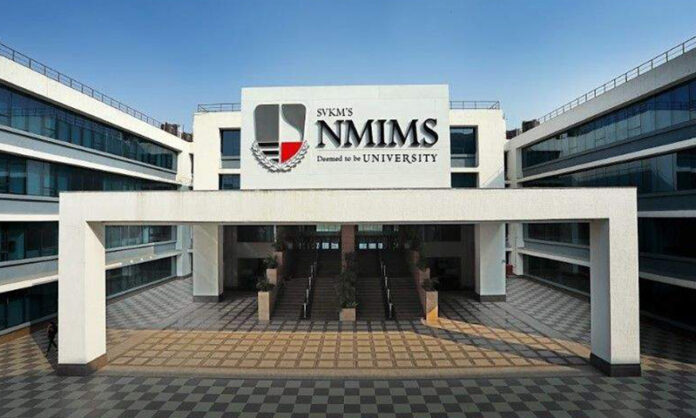 Mumbai, 4th April 2023: NMIMS Balwant Sheth School of Architecture was excited to host Open Studio 2022-23 program by the renowned architectural theorist and digital design expert, Neil Leach, on 28th March 2023 and the title was, "Tell me that AI ain't scary"
Leach is a co-founder of Digital FUTURES and an academician at the Academy of Europe. Leach has published over 40 books on architectural theory and digital design, including "Architecture in the Age of Artificial Intelligence: An Introduction to AI for Architects" and "The AI Design Revolution: How AI Will Transform Architecture."
In the lecture, Leach highlighted the potential threat that artificial intelligence (AI) poses to the field of architecture. With the recent launch of GPT4 and the growing capabilities of AI, there is concern among architects that their jobs may be at risk. Leach provided an informed overview of the current state of AI and its potential impact on the architecture profession.
ALSO READ: LeapScholar and University of Detroit Mercy Announce Partnership; Launch Innovative Pathway Program for Indian Students
"We are very happy and proud to host Professor Neil Leach at the school. As a leading school of architecture, we are committed to providing our students with a comprehensive education that equips them with the skills and knowledge needed to thrive in the rapidly evolving field of design. Our Open Studio program and public lectures, and talks by experts like Neil Leach, play a critical role in this mission by enabling students to learn from distinguished scholars and practitioners and engage with cutting-edge ideas and technologies. We are excited to continue providing these opportunities and look forward to seeing the impact they will have on the future of architecture and design," said, BSSA Dean, Dr. Kaiwan Mehta.

As the field of architecture continues to evolve, it is essential to stay informed about emerging technologies and their potential impact on the profession. NMIMS BSSA School enables students to learn from experts and engage with pressing issues in architecture and design. By inviting renowned scholars and practitioners like Neil Leach to share their insights and expertise, the school provides a valuable opportunity for students to expand their knowledge and deepen their understanding of the field.
About BSSA
Balwant Sheth School of Architecture will learn from the past, envision the future, redefine, enhance, integrate the present, and constantly evolve. BSSA focuses on various modes of architectural education, research, and practice. It emphasizes the ever-changing ethos, behavioral sciences, tools, and techniques, and assimilates all in contemporary design expression. he students would be offered holistic exposure and understanding through Art, History, Technology, Architectural Design, and Construction process.
This year Educate yourself and develop your career with EasyShiksha