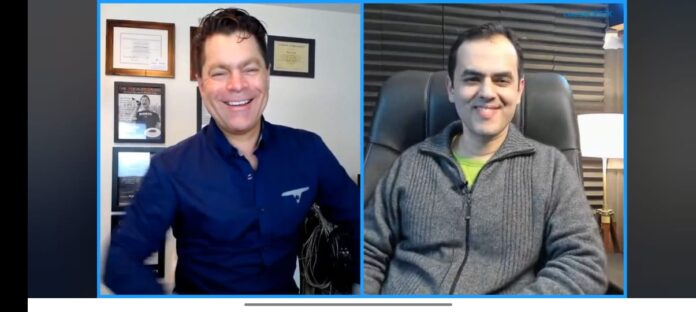 New Delhi, 24th August 2022: Course on 'The Principles of Good Singing', the first-ever Western Technique Singing Course in Hindi, has been launched for the Indian singing aspirants.
The course has been jointly prepared and developed by Robert Lunte (Founder, The Four Pillars of Singing) and Rahul Sharma (Founder, The Guitar School) keeping the World's biggest Vocal Training Pedagogy (TVs – The Vocalist Studio) as the framework but goes much beyond it. The course covers all the Contemporary Vocal Techniques, used by professional singers and the course is the best "home study program" for anyone who wants to sing great, irrespective of their style of singing. The course is available for online purchase through the Udemy Platform and is already gaining great reviews!
ALSO READ : Amity University Mumbai organizes workshop on Astrobiology with leading researchers and scientists
Rahul Sharma says "It is often misunderstood that singing is a talent. We will, together break this myth and learn how singing is a skill and you can become an amazing singer by practicing correctly and developing muscle memory".
Robert Lunte adds "It's not talent, it is not genetics. Rather, it is a combination of Ear Training, Persistent Practice and Right Mindset that makes a great singer".
Since there is a lot of jargon around the Western Singing Technique, the entire content has been explained in detail in Hindi, which makes it easy to understand every concept. Whether you want to sing Bollywood songs or Pop/Rock songs, the principal vocal techniques are the same and have been explained and demonstrated along with the backing tracks. Singing confidently needs a thorough understanding of how the process of singing works. By knowing the Do and Don't of singing, the singers can better take care of their vocal cords and perform better.
Visit EasyShiksha for skill development courses.