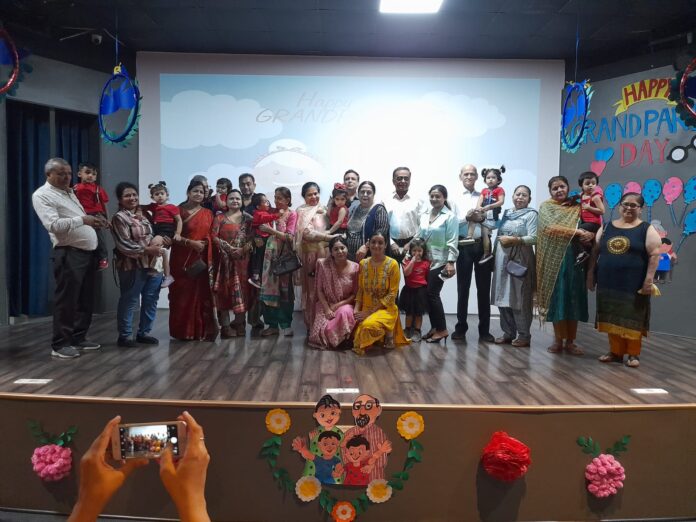 Walking along the modern ethics of the world, staying connected to the older generation of the family remains equally essential to excel in life. To mark the celebrations of grandparents' day, students of The Shri ram Wonder Years enjoyed a three-day festival at the school, depicting numerous moments of happiness with grandparents. The celebration was headed by Ms. Shubhi Soni, Head of the school and all the teachers of the school who trained the students to perform well.
ALSO READ : Institute of Risk Management (IRM), India Affiliate Announces Results for August 2022 Level-1 ERM Examinations
The kids of classes one and two (Nanhe Kadam-1 and Nanhe Kadam-2) presented several events, including an enthusiastic show dedicated to their grandparents where they sang songs and danced with enthusiasm. Grandparents also enjoyed the blindfolding game with the children. Children professed their love towards their grandparents through poems, speeches and songs, with the grandparents responding with teary eyes. All the elderly people who attended the celebration were mesmerised by the warm love and affection portrayed by the kids.
"Nobody can do for little children what grandparents do. Grandparents sort of sprinkle stardust over the lives of little children. We teach our students all the skills that help them face the world outside. But learning begins at home, and grandparents, with decades of experience, are the best guides who support us morally and emotionally. Through this celebration, we made a small effort to establish a heartful connection among children and their grandparents," said Ms. Shubhi Soni, Head of the school, TSWY.
Visit EasyShiksha for skill development courses.