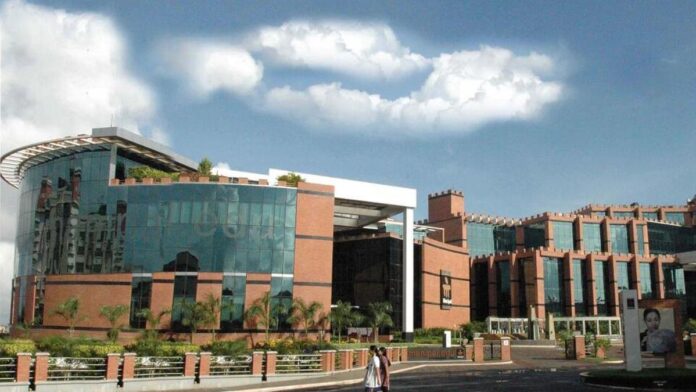 ~ Enable Schneider Electric's R&D workforce to undergo on the job full-time MTech Degree ~
Bangalore, 22 May 2023: Manipal Institute of Technology (MIT), one of India's top academic and research institutes in the field of technology, has announced its partnership with Schneider Electric, IBM and NXP Semiconductors etc., to promote industry focused learning at the university and to enable current working professionals to upskill and acquire higher qualifications themselves.
ALSO READ: EuroKids hosts unique field trips across India for hands-on learning among 40,000 students across 600+ centres in AY23
Through these partnerships the university aims to focus on research, internships, and workforce development; thereby bridging the skills gap between academic learning and market requirements. Through the collaboration with Schneider Electric, which addresses the current working professionals' cohort, MIT will provide on-the-job post graduate programs to Schneider's employees. This initiative enables employees to upskill without leaving the organization and receive an M.Tech degree.
In the words of Dr. Manohara Pai, Program Designer, Professor of ICT and Former Head of Innovation centre and MUTBI, MIT Manipal, "The Master's program offered to Schneider Electric R&D India is unique in many respect. It is physical and the full course is delivered in the industry campus. The program curriculum has been framed to meet the upskilling requirement of industry 4.0 in general and Schneider electric in particular"
Another initiative is the MoU with NXP Semiconductors in the area of electronics, VLSI Design, Embedded Systems, and Software. Through this initiative, the aim is to expose engineering students to industry-specific practical use cases, research opportunities, internships, and collaborative project work, along with jointly guided degree programs. The partnership also includes faculty training, participation in design contests, and access to special initiatives such as NXP Campus Connect.
Expressing his excitement about the collaboration, Hitesh Garg, India Country Manager, NXP Semiconductors said, "India is undergoing a rapid transformation in the semiconductor domain through specialized programs like the India Semiconductor Mission (ISM), an initiative of the Government of India. This transformation requires active collaboration among various stakeholders including academia. We believe that the collaboration between NXP and MAHE will strengthen to bridge the gap between Industry and academia, hone the practical knowledge of students and germinate an innovation culture at the beginning of their careers. This partnership will also promote ecosystem development by providing more research opportunities for students in alliance with Industry experts."
Speaking about the initiatives, Dr Sriram KV, Associate Director – Industry Liaison Placement and Practice School, Manipal Institute of Technology, said "Such industry-academia partnerships serve as a catalyst to augment the tenet of learning in India. Collaborations like these help universities to stay at the forefront of innovation and technology and eventually provide more placement and recruitment opportunities to students. In addition, such partnerships bridge the gap between academia and industry, enabling students to get hands-on experience and practical knowledge."

MIT's commitment to providing students with a well-rounded education goes beyond its partnerships with Schneider Electric and NXP Semiconductors. The university has also collaborated with companies such as Cerner Health Care, IBM, Signify, Ingersoll Rand Technologies and Sciences, Forbes Marshall, Everest Blowers etc. to offer subject-specific open electives as well as has formed an industry advisory committee with experts from various fields to ensure that the curriculum is aligned with the professional requirements of the ever-changing industry landscape. In addition, MIT also invites industry experts to join the institute as adjunct faculty, which further helps in bridging the gap between industry and academia.
"Beyond the on-the-job learning aspects, such partnerships are critical to enhance employment opportunities for students and prepare them for real-world industry problems. These initiatives are a testament to our dedication to provide students with a learning experience that is both comprehensive and practical, giving them a competitive edge in the job market", added Cdr (Dr) Anil Rana, Director, MIT Manipal.
Every year, 300+ recruiting teams, including 50+ Fortune 500 companies, visit MIT Manipal for UG and PG campus placements and internships.
About Manipal Academy of Higher Education: Manipal Academy of Higher Education (MAHE), Manipal an Institution of Eminence, Deemed to be University, is a self-financing Higher Educational institution which started its operations in 1953 by establishing the first self-financing medical college, KMC Manipal, as Public Private collaboration model. Over the years various institutions have been added and finally in 1993 June, these group of institutions have been declared as a Deemed to be University by the Govt. of India. The excellent track record in academics, infrastructure and research contributions and its standing in the national and international rankings, culminated in it being declared as an Institution of Eminence Deemed to be University (IoE) by the Ministry of Education, Govt. of India, in October 2020. Presently MAHE Manipal offers 300+ programmes in 30+ streams which includes undergraduate, postgraduate and doctoral levels at its four campuses in India and one overseas campus. It has about 35000 students on its rolls. MAHE Manipal, as an IoE, is committed to provide quality higher education at affordable cost and contribute in increasing the gross enrolment rate ratio in higher education. 
This year educate yourself and develop your career with EasyShiksha