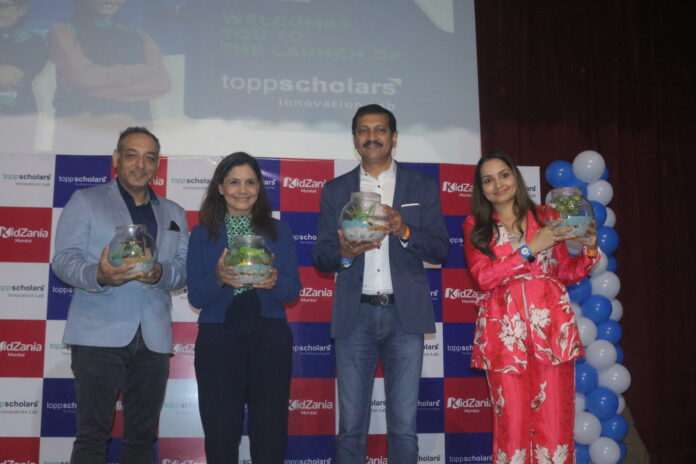 Kids can become Marine Researchers in the Toppscholars Innovation Lab & learn about ocean conservation
National, 25th May 2022: KidZania, the world's fastest-growing edutainment platform, has collaborated with Jaro Education's Toppscholars, one of India's leading ed-tech platforms to launch 'Toppscholars Innovation Lab'. This brand new experience will educate children about marine life conservation.
A pioneer in the Indian experiential platform and the world over, KidZania engages kids between the ages of 4 to 16 in fun activities by effectively blending entertainment and education. KidZania's indoor city – with its paved streets, buildings, vehicles, and a functional economy is also home to recognizable "experiences" by prominent multinational and home-grown brands – designed to replicate the image and likeness of the real world.
At the hi-tech touch-interactive Toppscholars Innovation Lab, children will play the role of 'Assistant Marine Researchers,' learn about the marine life crisis and be trained to restore balance in the ecosystem using advanced technology. The AI-based activity helps children discover how coral reefs form a vital part of the marine ecosystem by being home to thousands of marine species and protecting coastlines from the damaging effects of the tsunami and other tropical storm wave actions. Furthermore, they will also learn about coral bleaching (barren, dead corals) that occurs due to issues like global warming, pollution, erosion, and commercial fishing and its ramifications on the environment at large.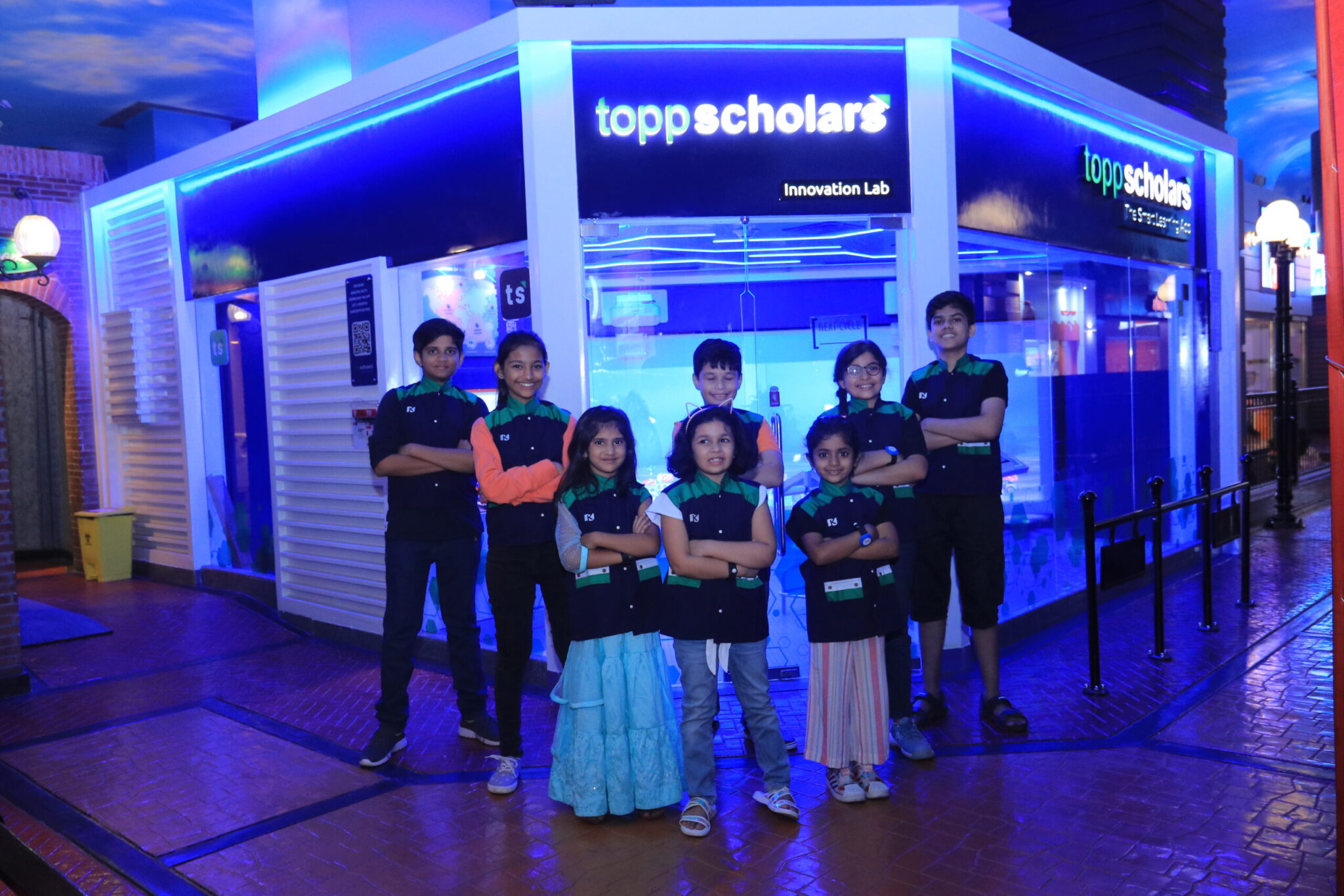 As Assistant Marine Researchers kids are encouraged to care for the environment by taking charge and embarking on an ocean-saving mission by containing plastic debris, rescuing the affected ocean life caught and tangled in plastic, and restoring the coral reef ecosystem using cutting-edge innovative methods. They will be "paid" 10 kidZos for this role-play. Meanwhile, this personalized learning experience aims to develop cognitive and social skills in a child as it will allow them to work in teams and encourage them to assess the situation before thinking of an innovative solution for controlling the damage to the ocean life from various threats.
Talking about the partnership, Prerna Uppal, Chief Partnership Officer, KidZania India, said, "It has always been KidZania's mission to empower future generations to build a better tomorrow for themselves. By partnering with Toppscholars, we are taking an Edtech experience outside the boundaries of a screen and translating it into a unique hybrid AI-based physical experience, making it truly 4th-dimensional. The Toppscholars Innovation Lab experience at KidZania is a pioneering endeavour in its true sense – because technology, when combined with actual storytelling, can create magic. We have engineered an innovative concept to weave sustainability into the larger narrative because KidZania & Toppscholars have a shared vision to drive the future generation by imbibing values that become the foundations of a more sustainable tomorrow."
Ms Ranjita Raman, the CEO of Jaro Group added, "Toppscholars endeavours to make learning complex subject matters fun, easy, and personalized for the learners – a principle that KidZania believes in firmly too. The joint initiative of Toppscholars & Jaro Education for India's First 1st hybrid phydigital Innovation Lab aims to expose and familiarize kids with a world of innovative technology in addition to the rising environmental concerns and how to tackle them."
KidZania teams up with brands and educators to share its philosophy to assist children in honing their ability to navigate their world through crucial learning points in its indoor city. With role-playing as a means, children are empowered to explore prospective future careers through teamwork, financial literacy, societal awareness, environmental consciousness, and stewardship.
Learn more about the Toppscholars Innovation Lab at KidZania Mumbai here:
https://india.kidzania.com/en-in/pages/innovation-lab
ALSO READ: JAIN (Deemed-to-be-University) signs an MoU with the Institute of Cost Accountants of India
About KidZania India:
KidZania is an award-winning interactive family entertainment & learning centre that empowers, inspires & educates through real-life role-playing activities. KidZania is a unique combination of Entertainment, an immersive media platform for brands to connect with Children and Adults, with a strong focus on giving back to society and bettering the community and environment.
Built like a city, it is complete with paved roads, battery-operated vehicles, buildings, a functioning economy & its own currency. By blending reality with entertainment, it provides an authentic and powerful developmental platform where kids can discover, explore and learn about the real world.
The realism of the role-play helps children learn about different careers, work, the economy and how to manage money. Each activity experience is designed by Educationalists, Play Experts & Child Physiologists to aid and boost different behavioural skills and values in a child.
KidZania represents industries present in the real world like private services, public services, entertainment, airline, automobile, retail, restaurants and factories where children can play the role of a Pilot, Surgeon, Detective, Chef, Engineer, TV Producer, Radio Jockey & much more from over 100 role-playing activities.
'Industry Partners' augment the role-playing experiences by enriching and creating an authentic, immersive and interactive brand experience, unmatched by any other location-based entertainment property. For Brands, KidZania serves as a sustainable engagement platform where brands get product exposure, brand exposure and immersive experience through branded role-plays.KidZania is globally present across 26 cities in 20 countries, including multiple locations in the Americas, Europe, Japan, Korea, Middle East and Asia.  KidZania has been operational in India in Mumbai since Sep 2013 and Delhi NCR since May 2016
Visit EasyShiksha for Education related enquiry