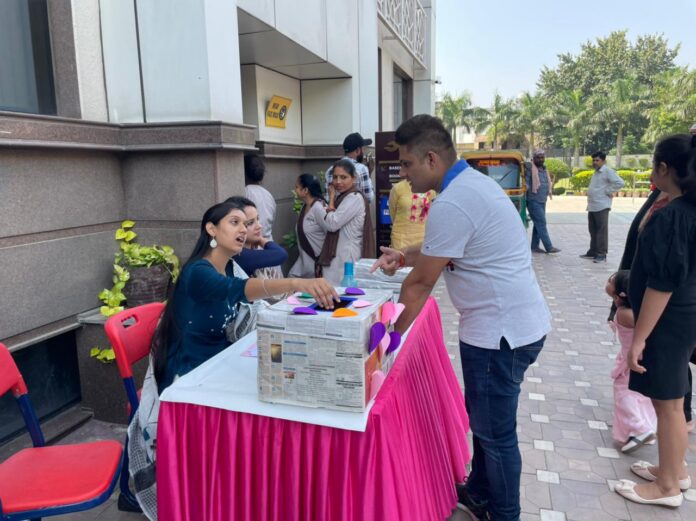 The Shriram Wonder years School celebrated Diwali on 15 October 2022 at the school premises, with great pomp and show with its students and their parents. The school organised a 'Talent Show' where children presented their qualities like singing, storytelling (both in Hindi and English), speeches and a lot more. Various other activities such as shows, exhibitions, Kids' Carnival, games and events kept the visitors engaged.
ALSO READ : Uzbekistan Welcomes Displaced Indian Students from Ukraine – Good News for Medical Students: Peoplehive
Apart from games like 'hoop the gift', 'knock down' and 'shooting balloons', there were multiple attractions, including more than 7 food stalls, 25 exhibition stalls, nail art services, tarot card readers, etc. All these events witnessed a footfall of around 100 students with more than 250 adults who thoroughly enjoyed the festival and were really happy with the setup and execution of the event. A free health checkup system was also organised for the comfort of visitors, where they were updated about their health by professionals.
"Diwali is undoubtedly one of the most loved festivals in our country, and we wanted to celebrate this festival with our students and their parents, who have been an integral part of our organisation. We organised this fest with immense pleasure, and it was definitely great to witness that everything was conducted conveniently and we received a positive response from our visitors," said Shubhi soni, Head of the school. 
Visit EasyShiksha for skill development courses.